The trip with the ferry ( about 180 km, about 50 km/h fast) was boring. When we arrived after 2 1/2 hours, it was already 9 pm and dark outside.
After just over 4400 km my first big stage goal was reached! Yes, I was so excited, full of joy and proud of myself!
We went out on the bikes and I suddenly heard someone call my name. My old colleague Cem was already waiting for us, great surprise. We didn't talk much, he told us how and where to go. With the bikes along the sea to the next ferry and then into the Asian part of Istanbul (Kadiköy) over. It's not far from there.
My first impression was incredible, as I have never seen such a city before: Everything lit up, a lot of life on the streets, oh, I didn't know what to say or feel, I was positively crushed, although I'm not a fan of big cities. But somehow almost everything on my journey makes me happy.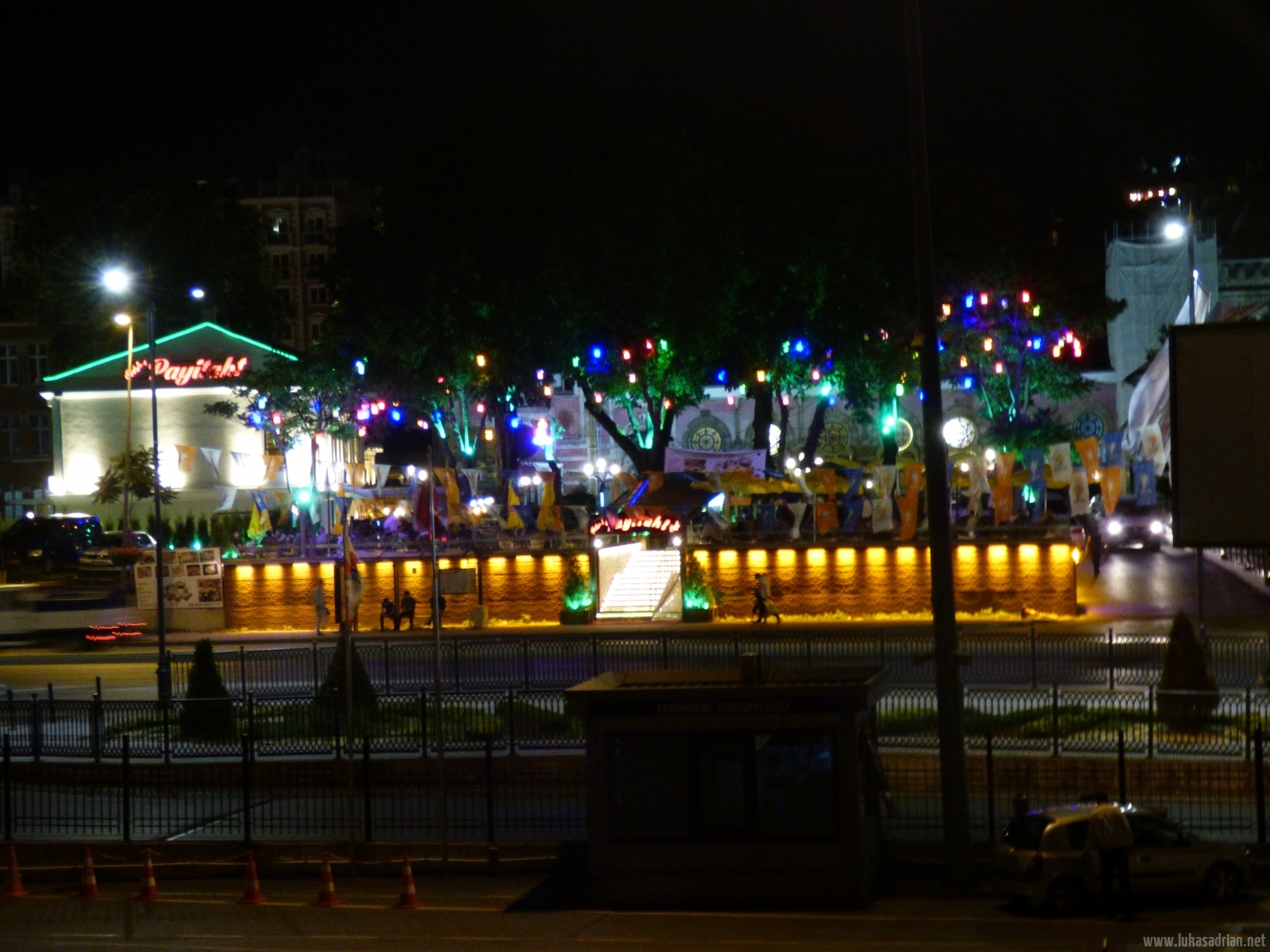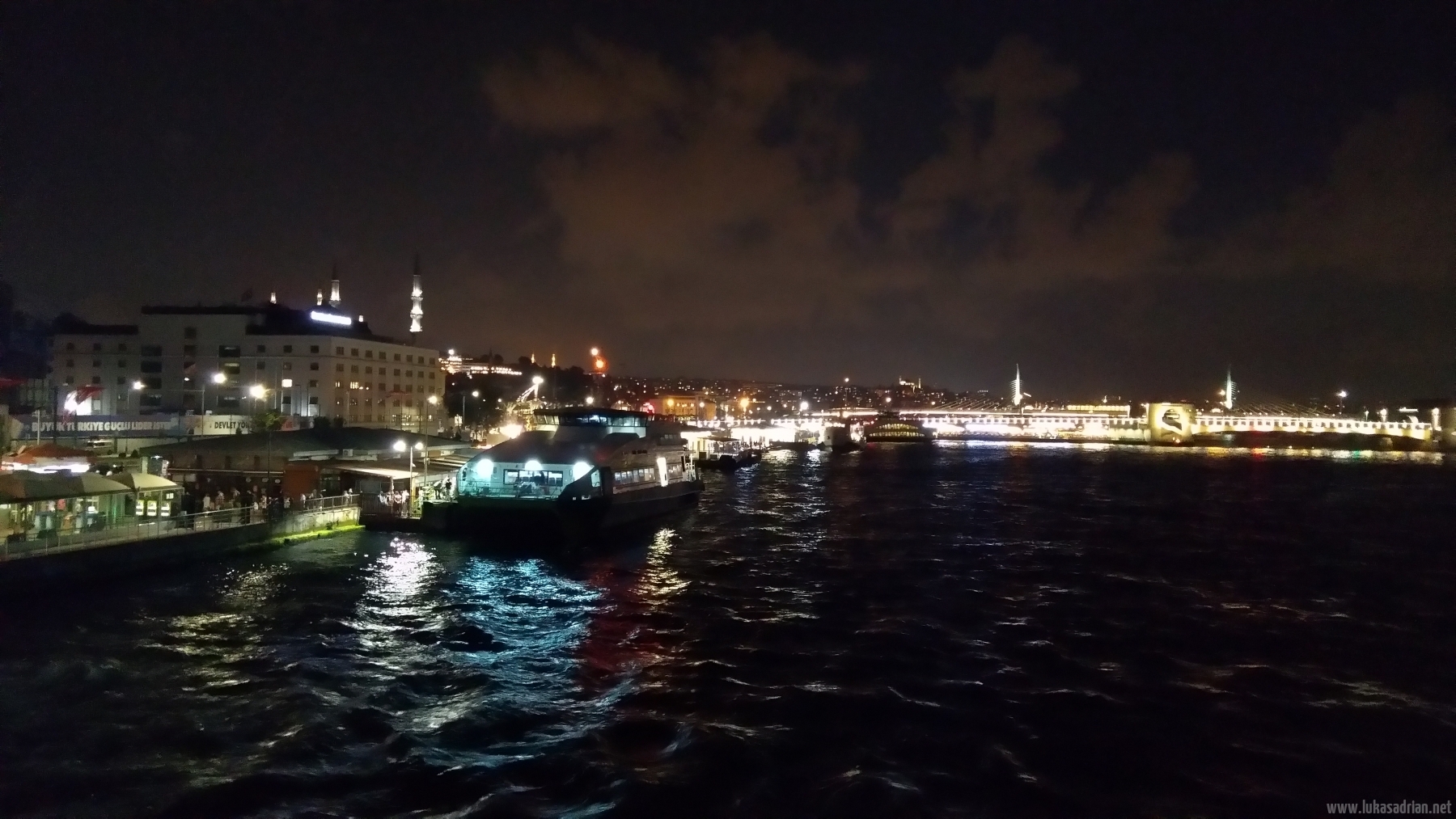 Cem left us his apartment because he usually sleeps in his parents' house anyway. We went to bed quite early, exhausted. The next days should be very exciting for me.
The next day we started in Istanbul: A lot of traffic, many people, everywhere people and then freshly squeezed juices at many corners and then everywhere something great new to eat and then one turns into a side street and sees before a kilometer long way from different shops, partly even categorized and then further one stands in the middle of a district big fruit and vegetable trade and then somewhere else a 2 km long shopping street with all possible things and culinary delicacies and then one goes into a side street and stands again before many fish bars and then again and again and again cakes and other Turkish sweets, where you lick up every spoon with pleasure and then you find 200 m at your own door even more pubs, food counters and then lots of spices, everywhere, nuts at many corners and then again various dishes of all kinds and then a bit further everywhere bars in different style directions and then you stand in the Grand Bazaar and walk in circles because there is so much of everything and then you stand in a huge mosque and are enchanted by the beauty and then all the smells and then the ferries everywhere and that also for only approx. 70 Cent and then everywhere boutiques and then you stand in a traditional district aaaaaaaahhh, here everything is just too much!!!!! My head is spinning!!!!
Gosh, I got big breasts 😎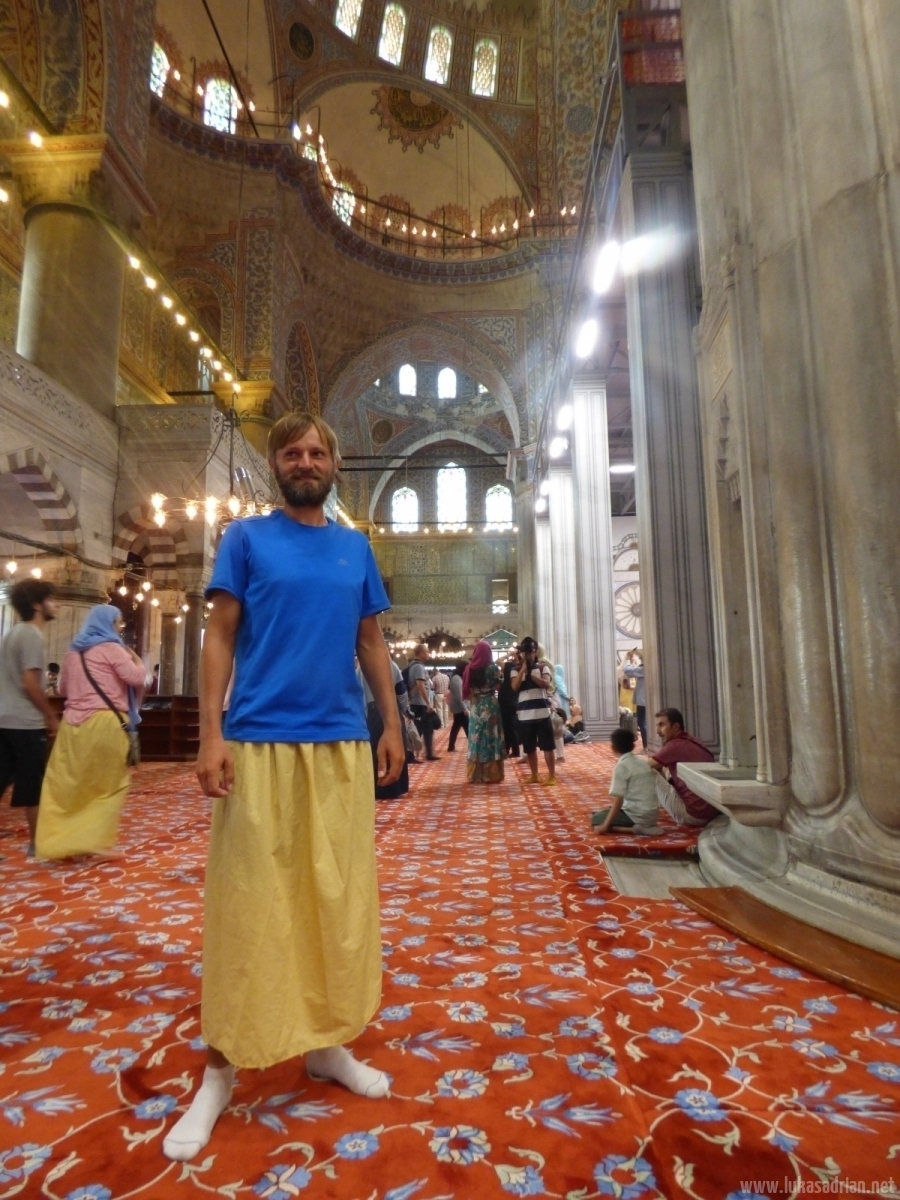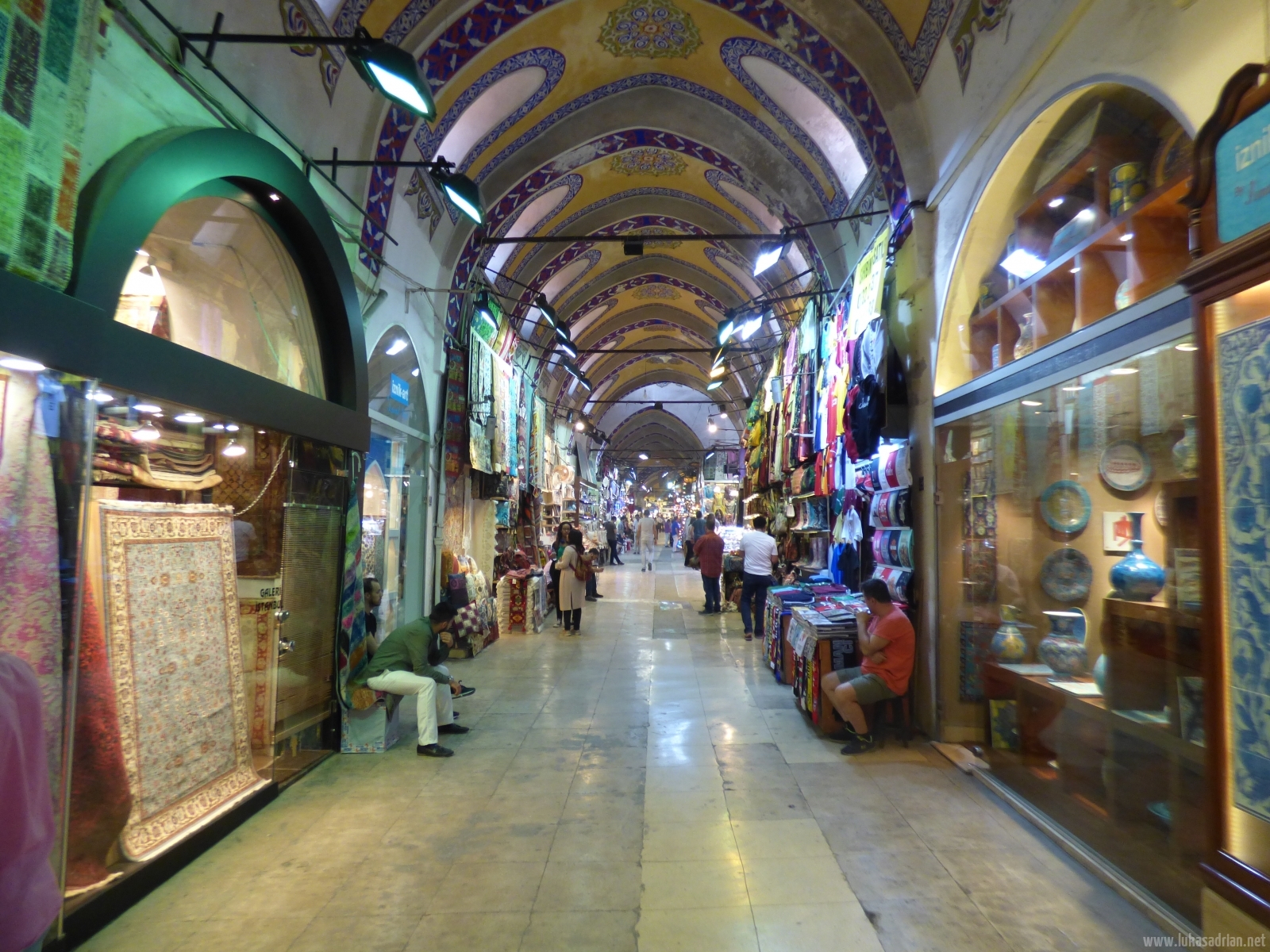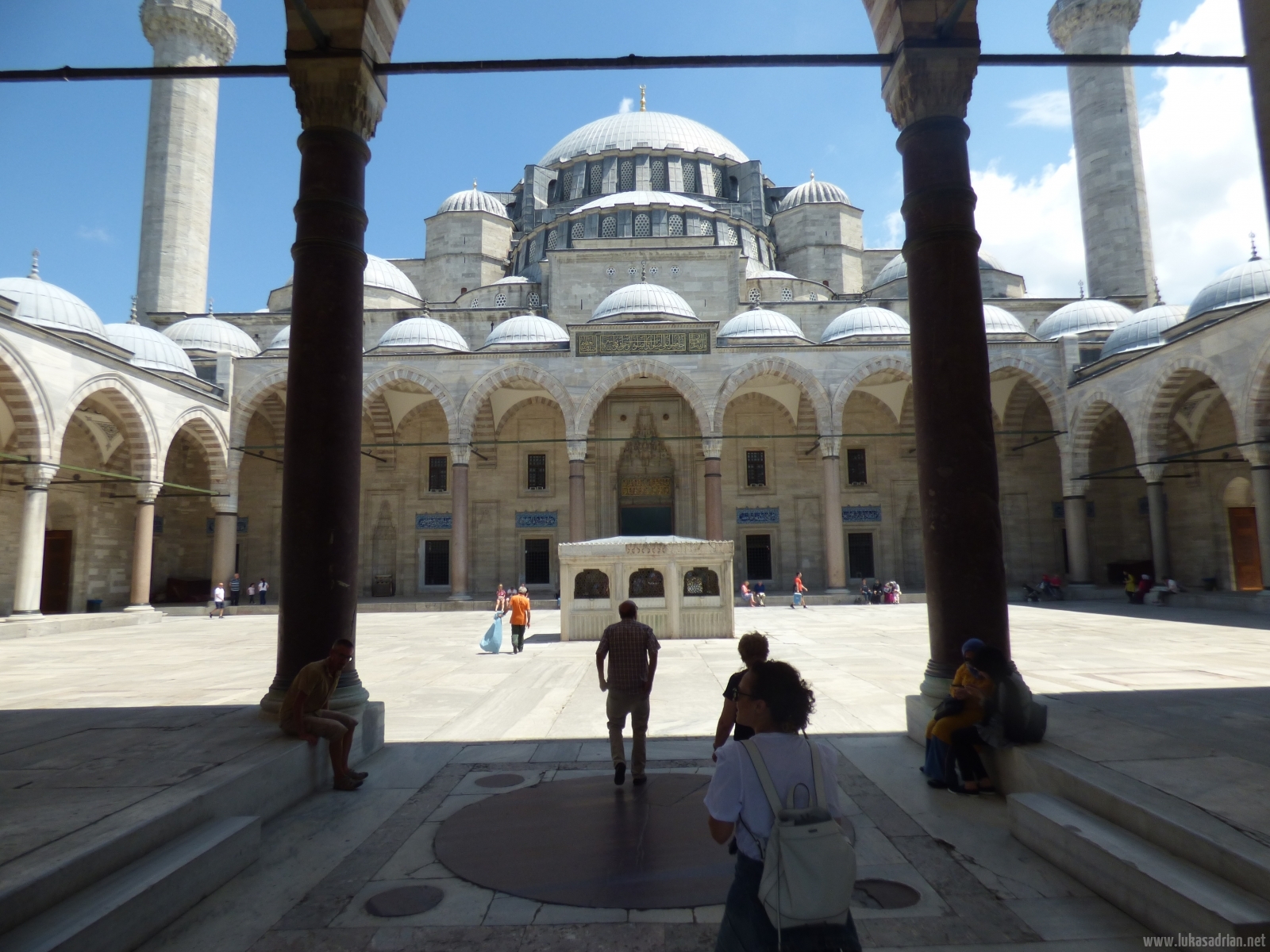 Okay, easy. Istanbul offers everything. People often speak English, so it's usually easier if you want something. Most people here know, for example, that they have ordered anything to eat at all. In addition, the order was almost always correct:)
If you know about the prices, you can, so compare 🙂
Many cars drive along a narrow road, just stop the first one and turn around in peace. Or wait a minute for someone to get in. This scenario in Germany would trigger a horn concert. Not here, people just wait here in peace. Despite a lot of traffic, a lot of people, they've lost their calm. In Germany, when a few Turks briefly blocked the road, I heard a whining. Now I know: why complain? Just wait a moment and good is :). I also recognize much of the Turkish mentality that I have consciously perceived in Germany, but could never place myself there.
There are many cats here. They even get food thrown out the door more often, water given, people take care of the street cats. Rarely someone with a pet is to be found here, therefore one steps also rarely into a dog mien than in Germany. The cats sit on the cars, on a fountain, sleep in different places, sometimes funny, sometimes amazing. I don't know the exact reason, but it could be that there are few rats here or that people don't have pets and therefore keep cats.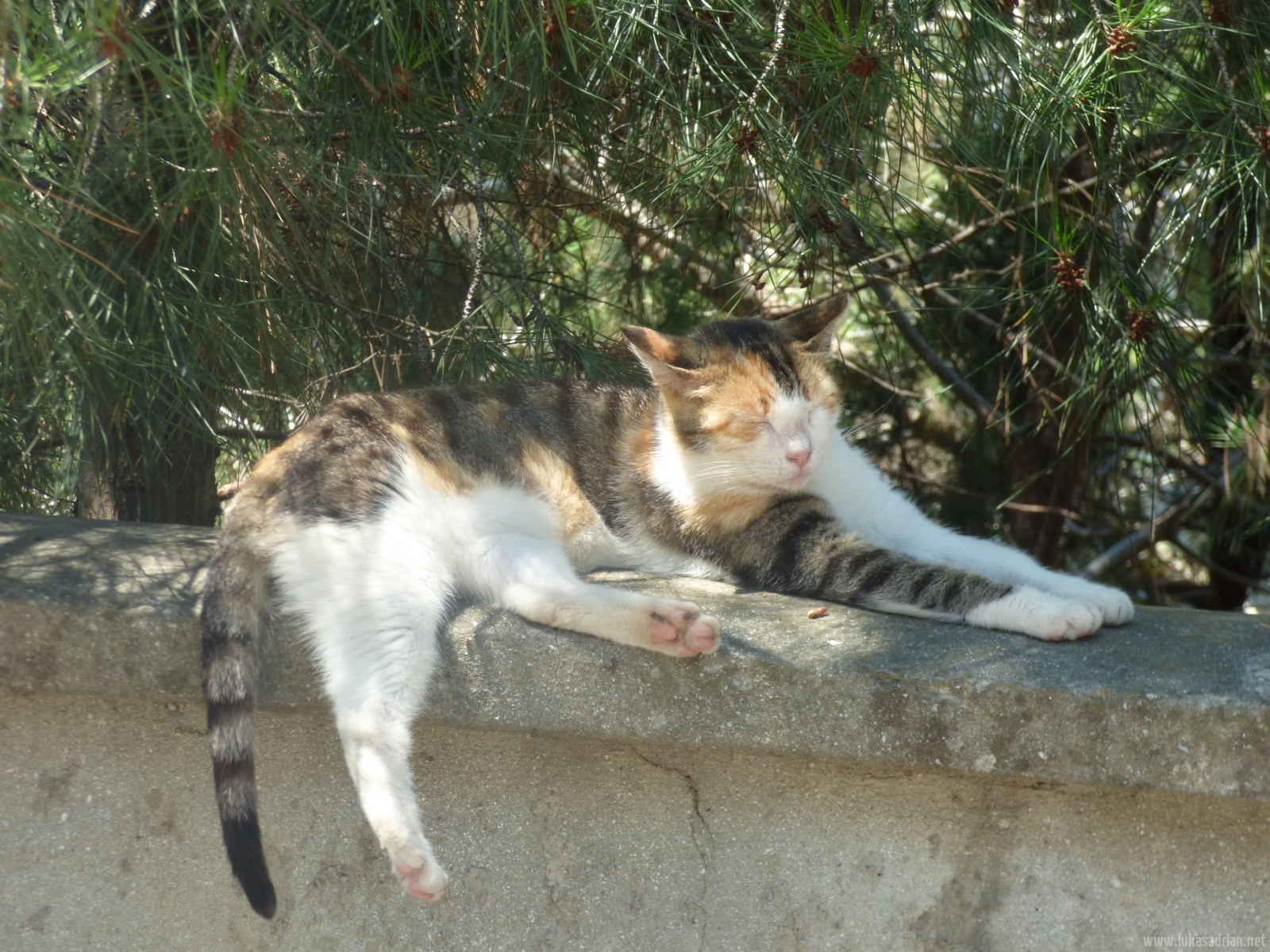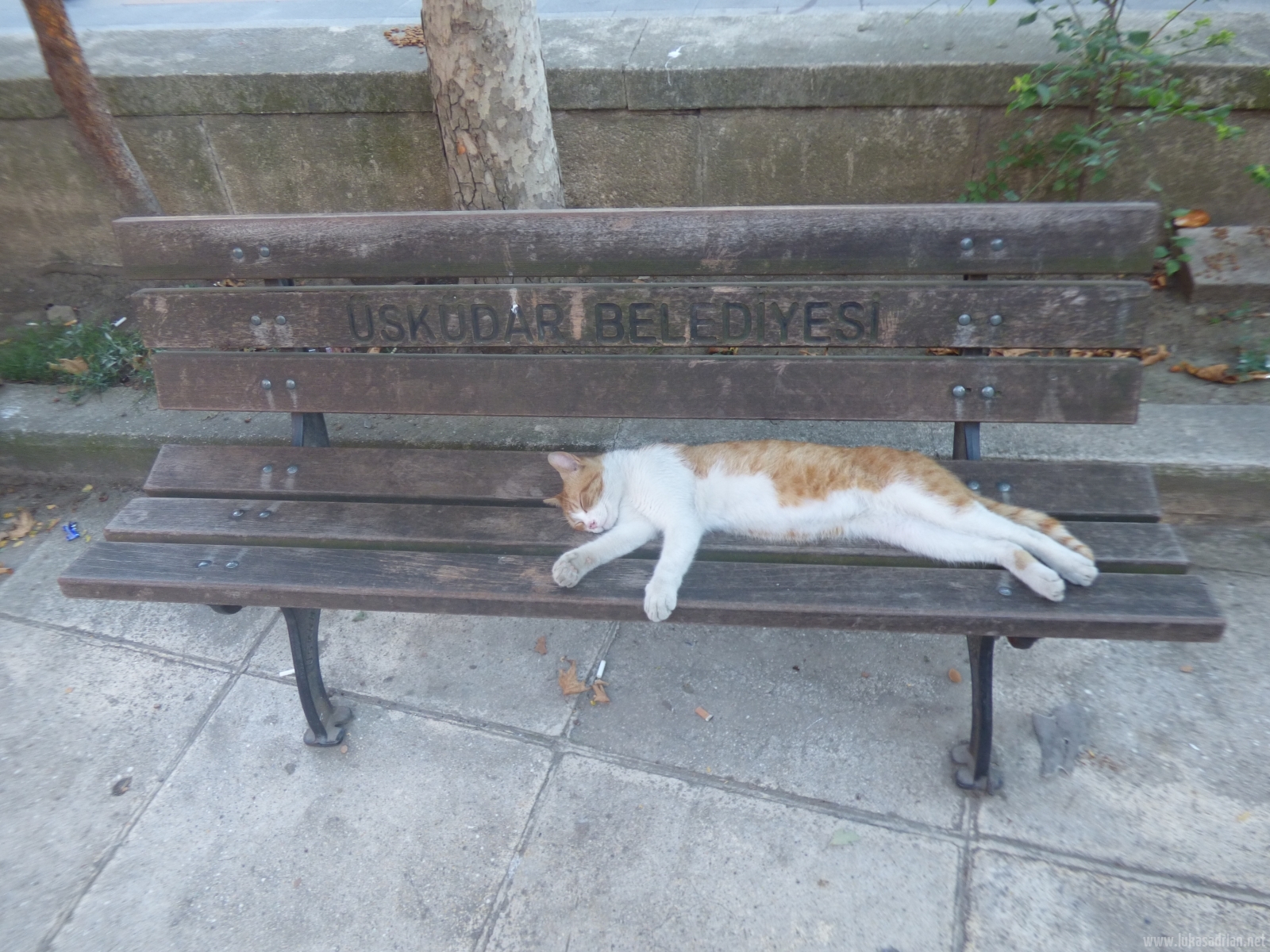 The island Büyükada, one of the Pricessine Islands, is nice for a day trip. There are no cars, just bicycles (take them with you or rent them there) or you can take a ride in a carriage. The scooters there are equipped with electric motors. Unusual when you don't hear them, but you get used to them pretty quickly.
You can walk up to the 200 m high mountain where you can find a monastery. Afterwards it is best to take a longer walk around the island. Depending on the situation, it may take 1-2 days. It is best to leave very early in the morning and you can fall into the same bed in the evening.
The architecture is different from Istanbul. There are wooden houses that remind me personally of the year 1800. I don't know my way around, more information can be found on the internet 🙂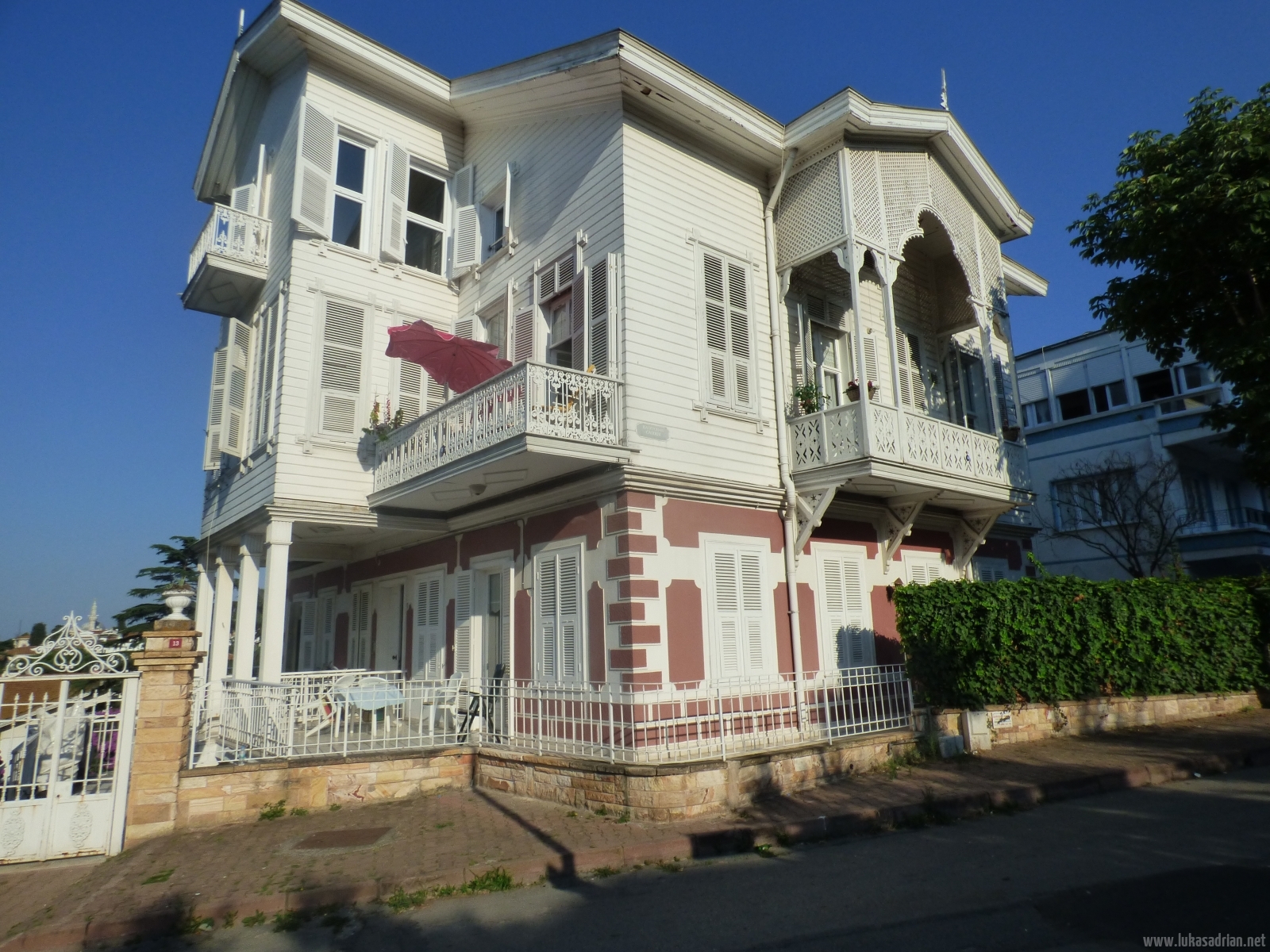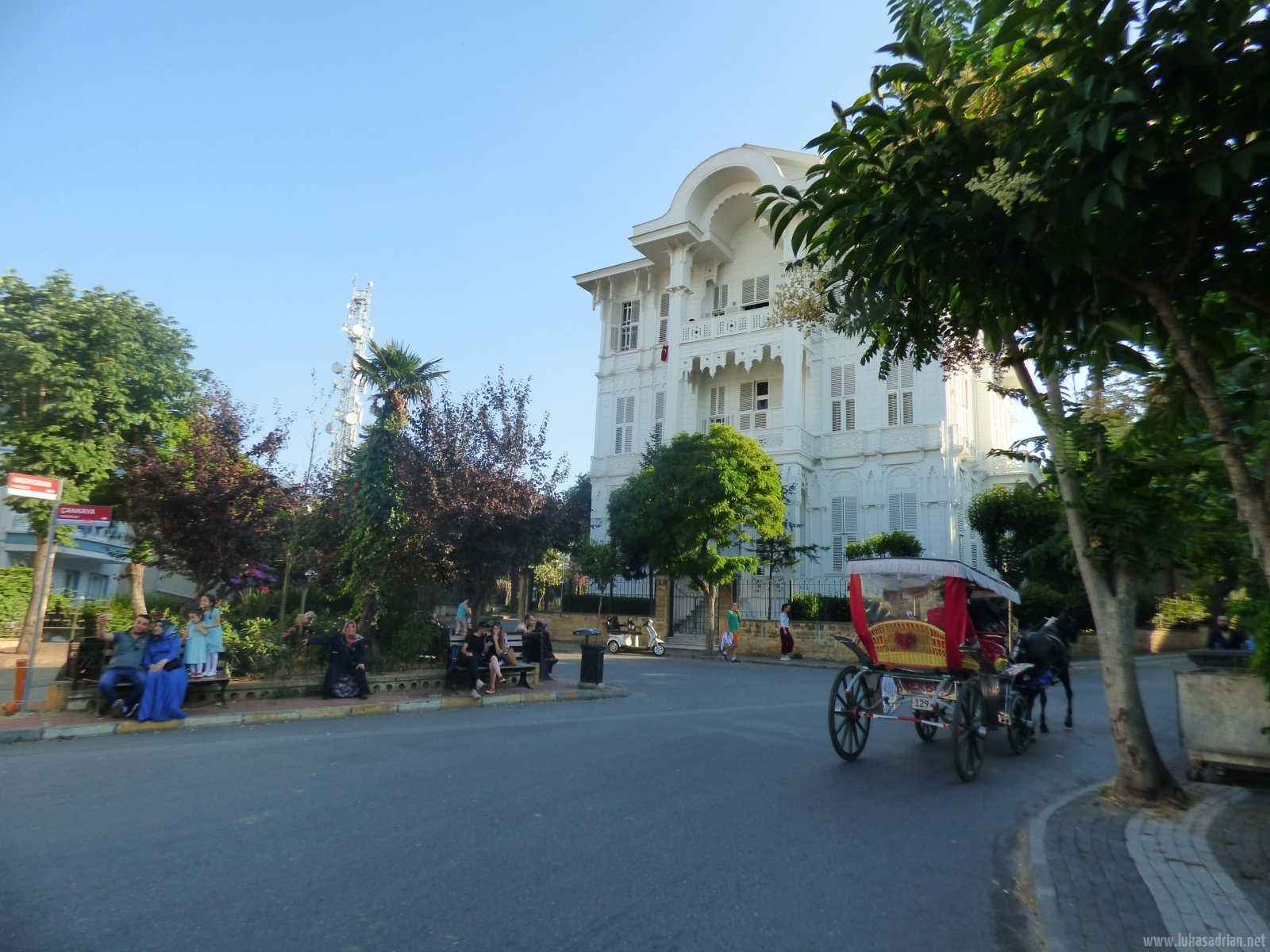 On Wednesdays the Wednesday market takes place in the Fatih quarter, where you can buy a lot of clothes, spices, cheese and fruit/vegetables. However, prices are not always the lowest. We noticed some things that are even cheaper near the market. So compare. The market is huge, you run and run, turn and there is no end to it.
Garbage is not separated here. Instead, people walk around with huge crates on a trolley and manually search for paper and plastic from the trash cans. It would be better to put additional trash cans, but it has not arrived here yet.
Unfortunately, selfie infections have broken out in every tourist area. One photo from the left, then from the right, then with glasses, then twitching, then pout. If you show the photos to someone later, you see the person is in various poses and hardly of the region (the head disturbs just). A little less of that would be nice and not upload all 40 variants to Instagram. The only reason for the selfies is certainly the joy of receiving praise (if possible with Instagram). I think it would be a pity if our world would become so superficial, so according to the motto: who has the most beautiful photo of themselves. But that's another subject that shouldn't be in here.
We often ate in the Lokantalar or Lokanta, where you can see local food in front of you and then choose it. Very good for vegetarians, they see their food and do not have to hope that it is meat-free 🙂
But I also had to try a kebab as a Ruhr area person and I have to say that it tastes different, somehow less spiced, so that the meat taste comes out more. Very tasty, of course.
One of my favorite dishes is the Çiğköfte ("crushed"). Here in Turkey it is a vegetarian dish (it is also available with lamb, but I have not seen it here yet). The dough, which consists of wheat, tomatoes, chilli peppers and spices, is rolled into two thin flatbreads together with a little salad. Costs approx. 6 TL (about 1, 20 EUR).
Kumpir is a cooked large potato stuffed with cheese and/or butter. The rest of the room can be filled with salad, rice, meat, more cheese, olives etc. as desired. Some pack so much on it, until it does not go any more. I don't 🙂 The skin was rather leathery hard, so it was better not to eat it.
Manti are meat-filled dumplings with a yoghurt sauce, very tasty. We could order this because it was somewhere in a picture.
What candy you can find here! Even I, as a little-sweet eater, can hardly resist. The cakes melt with their perfect chocolate mixture on the tongue. Or a kind of milk cake, which is very soft and less sweet. Some with nuts(!!!!!), bananas, oh all kinds of sweets where you look and all kinds of local chocolates, in all variations. I say that candy can resist! I have not tried an apple pie once (there is nothing better than apple pie, the basis of all cakes), there is really cake here, you almost collapse. I don't want to know what happens if I eat apple pie! Probably goes beyond my bounds.
Otherwise, fish, of course, but also a lot of grilled meat is offered here. One bar after the other, where the waiters move you almost from the street into the restaurant.
Turks also like to sit in cafes, drink their Çay (tea) or coffee, smoke, talk to others or sit in front of a smartphone (the disease has also reached Turkey!)
Dude, so this potato. At the edges you can still see a piece of it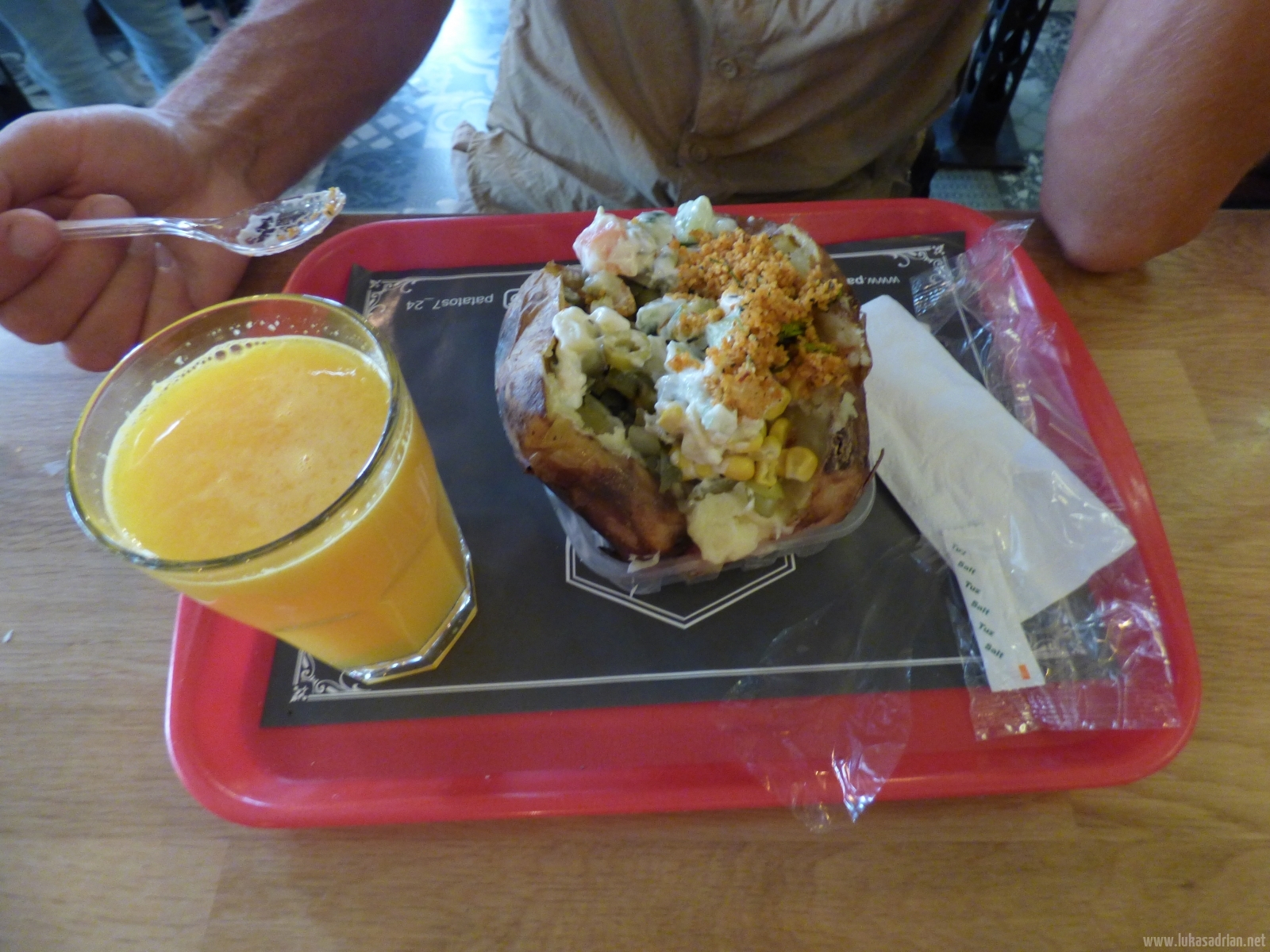 Stomped ice? I don't know, it was stirred up and beaten up again and again.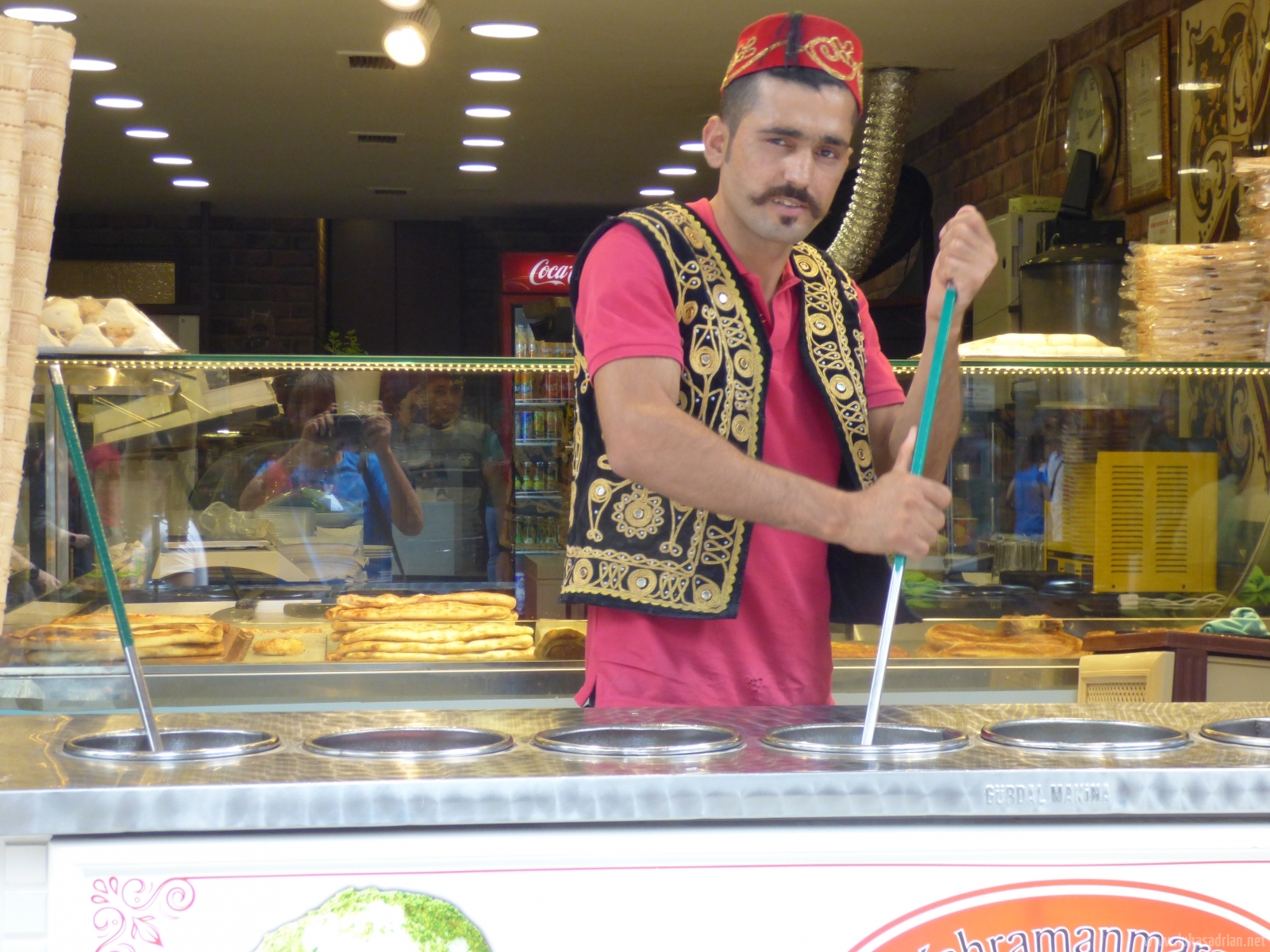 One kebab stand next to the other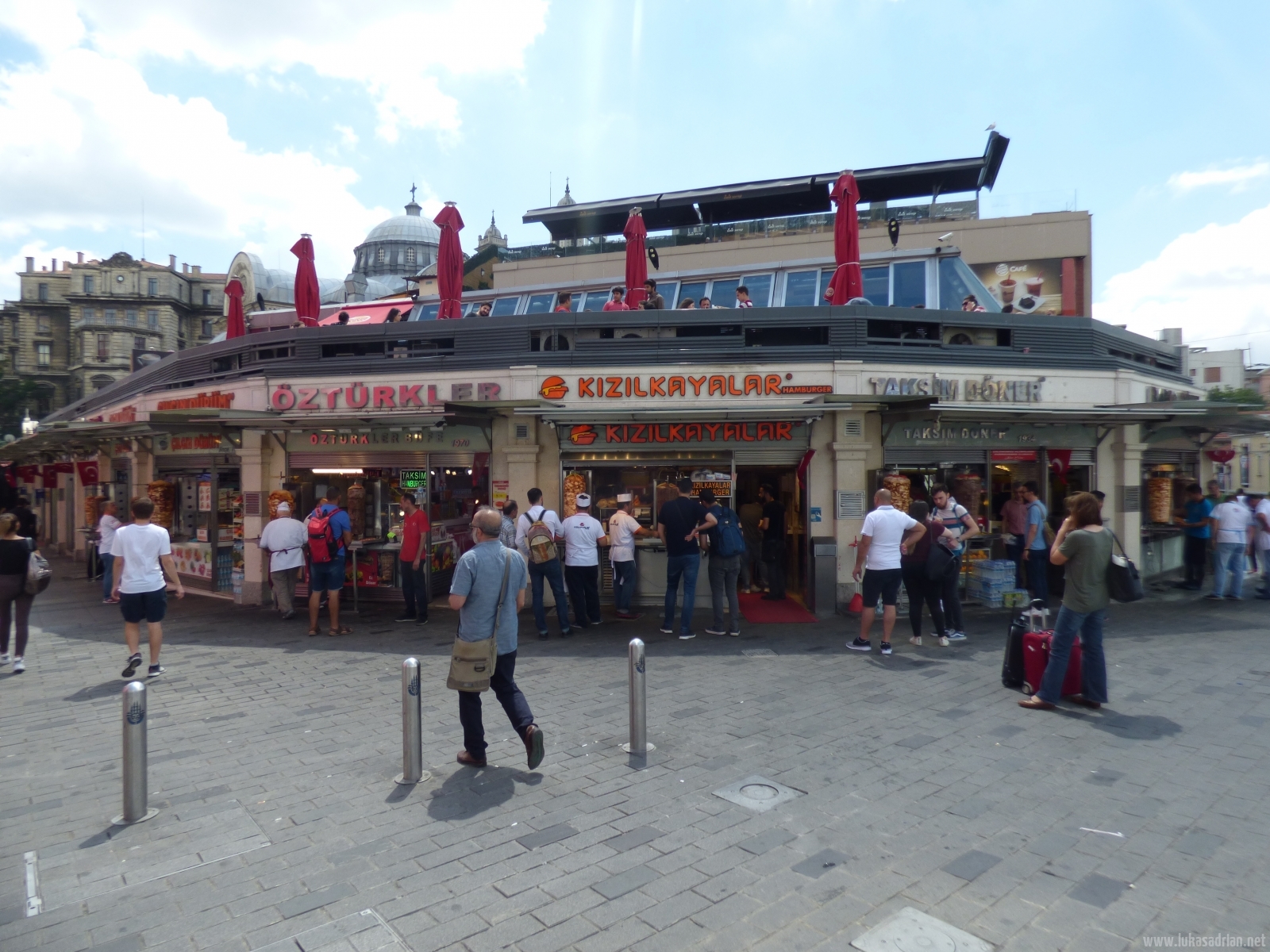 We went to the cinema and what I noticed was that you could theoretically just go in without anyone checking the tickets. Trust?
Although everything here is so great, we were itching after a few days so slowly in our legs. But we had to do a few things before we could leave. But how much can you look at if you would rather go out into nature by bike? Still, we have time and we have to kill them somehow. Or we camp in the apartment 😀
But there were also a few things to do:
We applied for Iran visas over the Internet and should wait at least 5 working days. After 5 days we went to the embassy, received a note for the bank, paid 50 EUR in the bank, returned to the embassy with an invoice and 2 more days later we should pick her up (today is Friday, Tuesday we should go). Surely one could have gone to the embassy one day after the online registration instead of waiting at least five days for an email response.
We brought our bikes for inspection. Well, they've probably just been cleaned and the chain re-greased. Nothing else has been done, so we will probably have to do something ourselves or we will have to look for another shop. We decided on the first variant 🙂
I bought a new tent and new shoes. The tent weighs only 1.5 kg and is intended for one person. It's a China tent, let's see how much it can take. I leave my old mountain tent, which weighs approx. 3.5 kg, in Istanbul, and a pole is broken there. However, the appropriate repair tool is available. Maybe I will go back to it later, when I will drive into the mountains at about 4000 m to Kyrgyzstan. The tent could be important there.
I leave my laptop in Istanbul, too, because of the weight.
My ordered outdoor phone from China has sunk into bureaucracy thanks to German customs and goes back to China without me touching it. Almost 2 months delivery time and then to send it on to Turkey is simply too expensive and it could get stuck in customs again. Unfortunately, my plan did not work out that it would be sent on to the EU (Greece). So I had to get a replacement, which is unfortunately not so good (hardware) and a bit more expensive. To an unemployed person it just hurts to spend money like that, but maybe then my navigation finally works better. It's a Xiaomi Redmi grade 4! Cost approx. 200 EUR (= about 20 – 30 days less food). After that everything will be fine 🙂
I bought a small keyboard for 10 EUR and try to continue writing the blog.
My petrol stove MSR Whisperlight has broken exactly where the flames come out. So I'll have to do without him for now. So I will add about 500 grams plus gasoline, which I will not take with me. This must be sent back to Germany and then on to the dealer.
So it can take a few weeks or even months before I see it again. But it would be nice until winter.
Some of them needed new clothes. Unbelievable how good the cheap Decathlon T-shirts can be. You don't need 50 EUR for special clothing
but the most important thing was, I cut my beard a little bit.
I save a total of well over 4 kg in weight. Maybe there's a little more we can do.
Externally already somewhat adapted. Ok, the beard is shorter again, but still 🙂
Here are all my Istanbul photos, so you can get a small impression. More photos of Istanbul can also be found at various search engines
–> ZUM ISTANBUL ALBUM <–
I wanted to watch the World Cup Poland game, but the elections were going on everywhere. The police force in the city was quite high, there was also a ban on alcohol that day. I couldn't even buy a beer in a store.
People stood at the bars, in the bars and watched the results of the elections. Some could be seen the emotions as they shook their heads and turned away from the bar.
Later we also saw a car with loud music and Turkish flags, they were probably Erdogan fans.
As far as I could tell, the younger people wanted someone other than Erdogan, while the conservative people (Fatiah district for example) wanted to support him. Many younger people finally want a change, because things are probably not so good for Turkey. Since I do not live here, have not dealt with this subject and do not want to get involved in political discussions, I will not go into the subject any further. It was just my impression and not my opinion.
By the way, Poland lost to Colombia and was now out of the 2018 World Cup.
In our free time we could also create our approximate route.
The route goes through some beautiful places in Turkey, which I am very much looking forward to. It is over 3000 km and once even over 2500 m high (my personal record!).
I fooled the planned route here once for a test:
We chose the most beautiful historical places in Turkey. So many emotions came up in me when I saw the photos, because I will see all this. I'm really looking forward to it. I can hardly believe everything until now and enjoy every moment very consciously. The journey is perfect so far and will be even better.
I think I have learned what freedom means: to be able to do everything! Out of the compulsion, out of the system!
I'll hibernate in West Asia. We will probably drive via Iran to Oman and Dubai, that is the rough plan. But where exactly am I hibernating? Let's see where I'll be when.
I also learned: "If I have a problem, just let it come to you and see what happens without giving you too much thought first." In the most cases it goes quite well, and I probably will. If the visa-technical goes 🙂
We wait for the visa and are now more bored than enjoying this great city. We finally want to move on, but we can't. We finally want to sleep in the tent again, but we're tied to the bed :D. In my free time I could always think of my people in my old home country, but also of those I met on the way and who gave me strength with small gestures. I haven't forgotten any yet. I really only miss the people, but not the old life. Once again I see that people were/are more important to me than work, money, house. Ok, maybe a little more important than my VW bus, but just maybe :D. Anyway, life goes on, just like my journey (to another life).
I talked to Michael again about the meaning of life. I don't know the answer right now. All I know is, I have a life and I want to make it my way. I'm sure I'll get to know the meaning of all this 🙂 But the journey is certainly a piece of the answer. Perhaps everyone needs to define their own answer to this question. Anyway: Wait 🙂