I left Pandan with a heavy heart, I wanted to or had to go on. The next destination was Caramoran. There is the Toytoy Beach. It was about 6 km, so I tried to walk.
After many goodbyes I was almost out of town, then a man on a scooter next to me stopped and asked where I wanted to go. I'm always sceptical about something like this, because suddenly a high sum is demanded (for this short distance up to 200 pesos, about 3,50 Euro). But he just wanted to take me with him out of kindness. I climbed up and was quite fast at a beach surrounded by banana trees and coconut palms. I took out my hammock and just let myself hang. Swimming and talking to about 15 children or teenagers. It was just great!
On the far left my hammock, I made it! My fantasy pictures became true!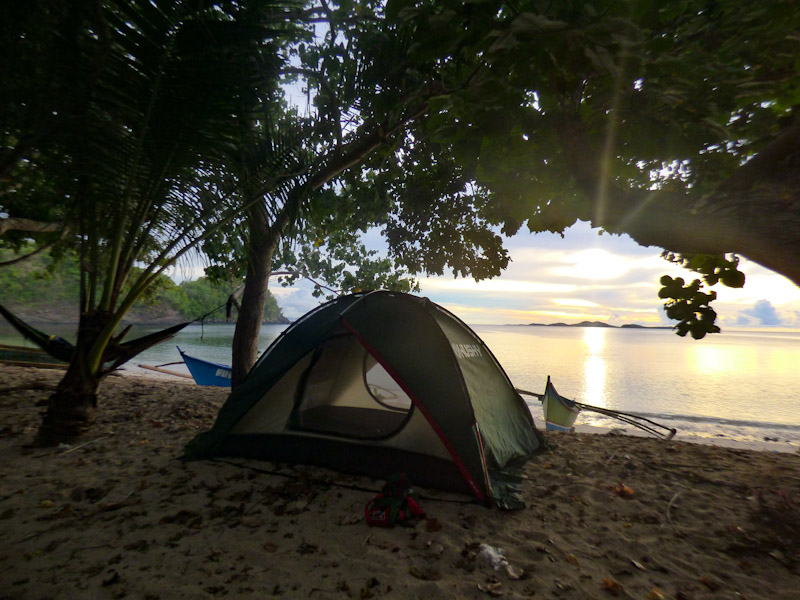 Read More