Welcome back to Euroland! Over the border and already I drove over a rather empty highway into the first village. What struck me directly, the houses have another style: Almost all are white!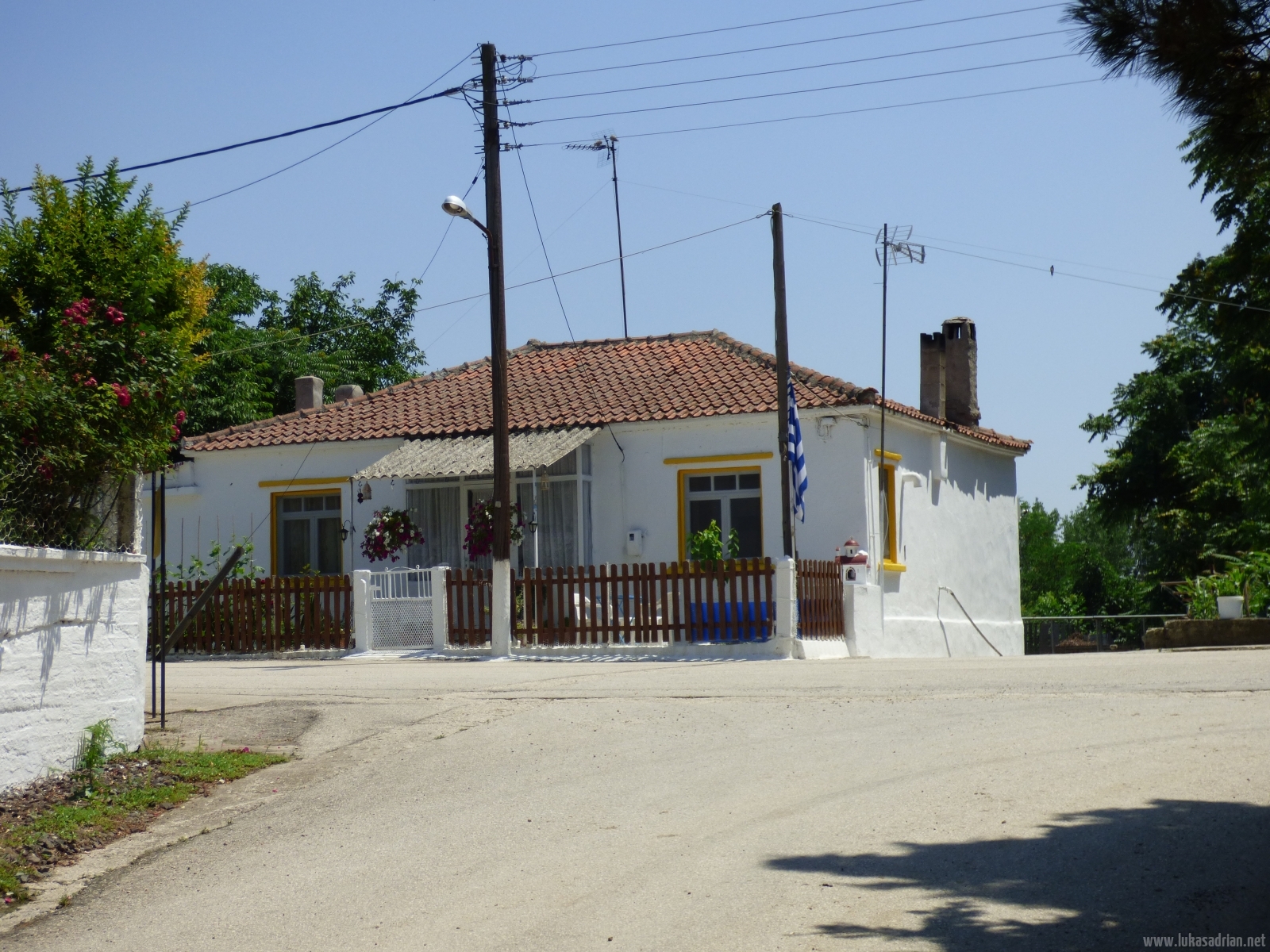 My route led me a little zigzagging between Turkey and Bulgaria. I got some tips from the guest house in Swilengrad.
After the first small village my route led me some kilometres over partly stony and sandy paths. It was exhausting, but I was happy. I always stayed at the Turkish border and drove to a river.
There's a jetty in the water you have to walk over. The water flows over the jetty, is about 20 cm deep and nice and warm. It is also very slippery, so I made only slow progress.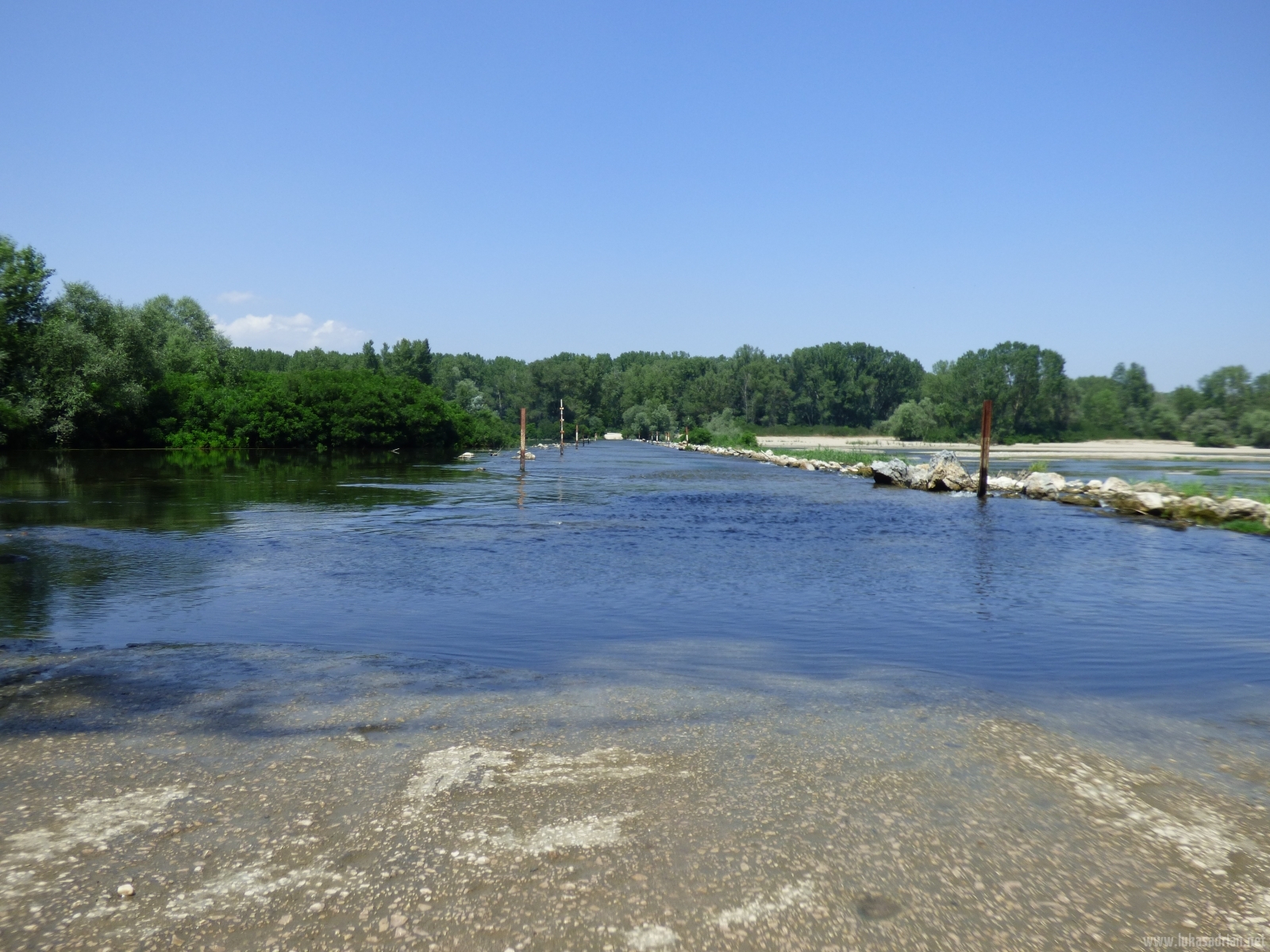 We went on through small villages with the white houses and then came the hunger. Now I was just smart and wanted to save money. So I went to a small village to eat. I got myself two sausages, a salad and a little something to drink. I got rid of almost 10 EUR. It hurt me, but these are normal euro prices that I would have to get used to again if I wanted to stay longer in Greece.
In one coffee I got as much water for free as I wanted. Since Italy I found water again and again at the roadside. Again and again you find a crane in the park or at the roadside. Since my journey I have appreciated water very much and realize how precious it is. There's no way I'm wasting the precious gold and handling it carefully.
From the east, at the Turkish border, it went to the west to the Bulgarian border. That was about 20 km on quite deserted country roads. The sun was quite bright, but the airstream helps you.
In the western part I started to look for a place to sleep and found what I was looking for at a partly dried out river. So I spent the night near a village, on a small beach by a river. It was beautiful!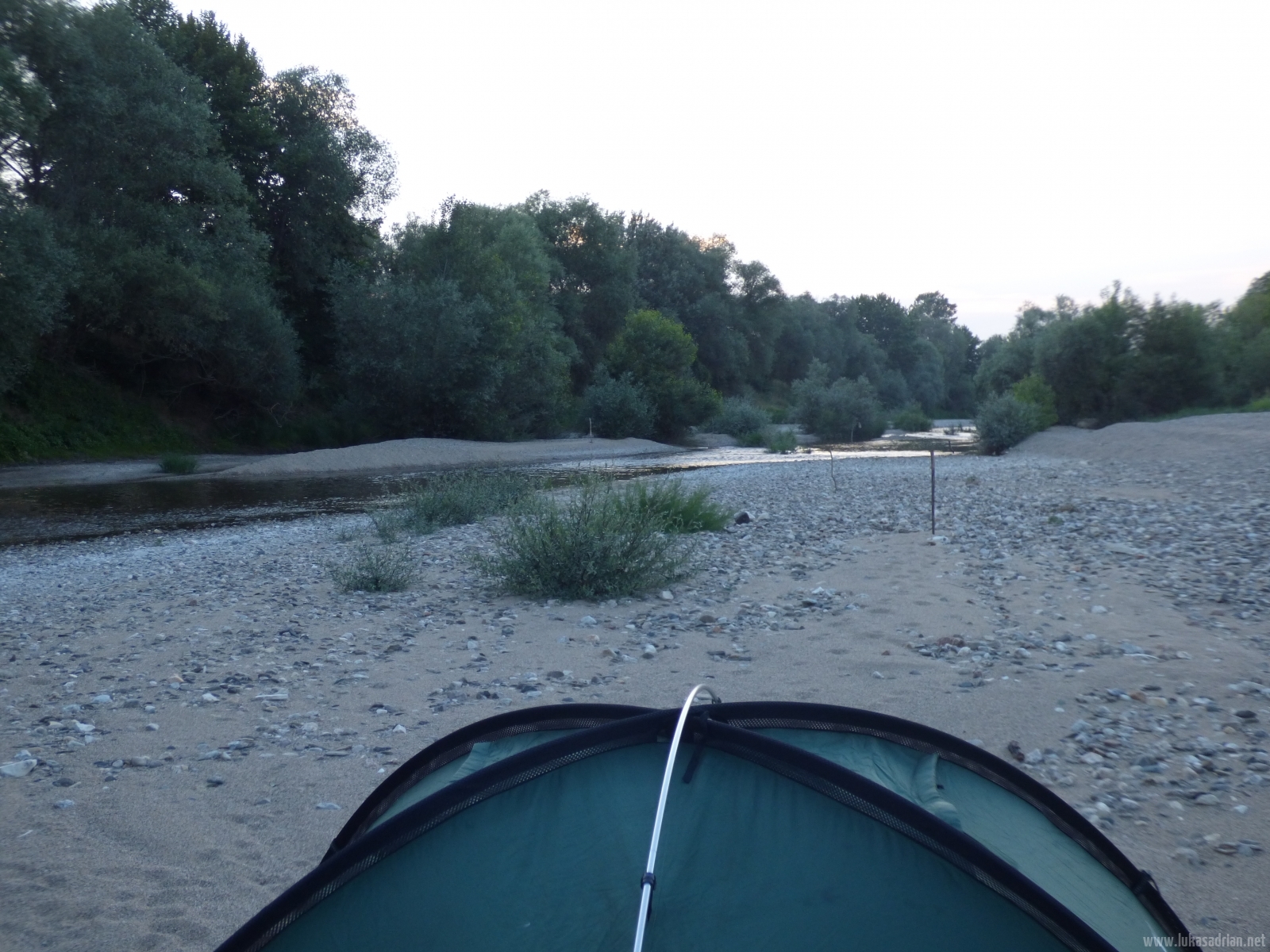 I also saved turtles from the street over and over again. I don't know how many I've saved. But why don't they run over faster or just hop away from the cars? Well, anyway, I hope that will be a lesson for some.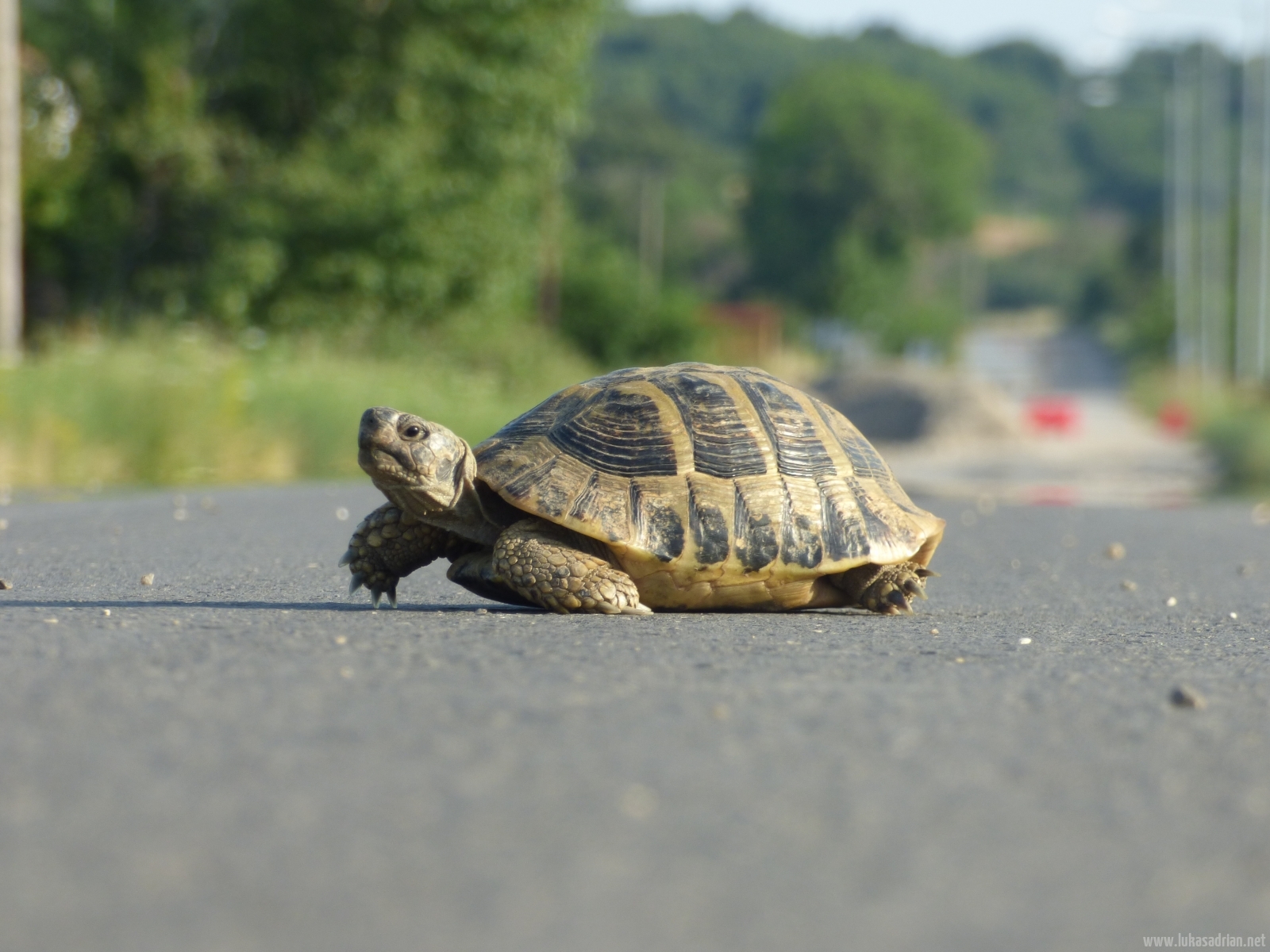 In the morning I headed east again from the west towards the city of Didimoticho, where I had a look at some ruins from the Middle Ages. Very fascinating and adventurous for me!
The city itself is interspersed with small alleys and streets and still has old city walls of the castle. It's quite nice.
I sat at a gas station for a short break and drank expensive chemical water. I was about 60 km behind me and it was still quite early. Up to the sea I still had about 70 km ahead of me. I had the thought: just try to get there!
Now we just headed south to Alexandroupolis and the sea. The wide highway did not offer much, except for turtles who wanted to be rescued and retreated accordingly. I was exhausted, hungry and approached my personal record. Passing the small airport, I finally reached Alexandroupolis! Past the tourist bars to the beach for a photo!
Finally! Again a great moment for me, as so often, but I don't want to get used to great moments, because then the pleasure would be missing. Every great event has to be something, just like this.
Nevertheless, I drove a few kilometres further on to the next village by the sea. On the way I went to Lidl for dinner and then went to the beach to sleep.
Well, isn't that wonderful? After 129 km in one day, then such a conclusion!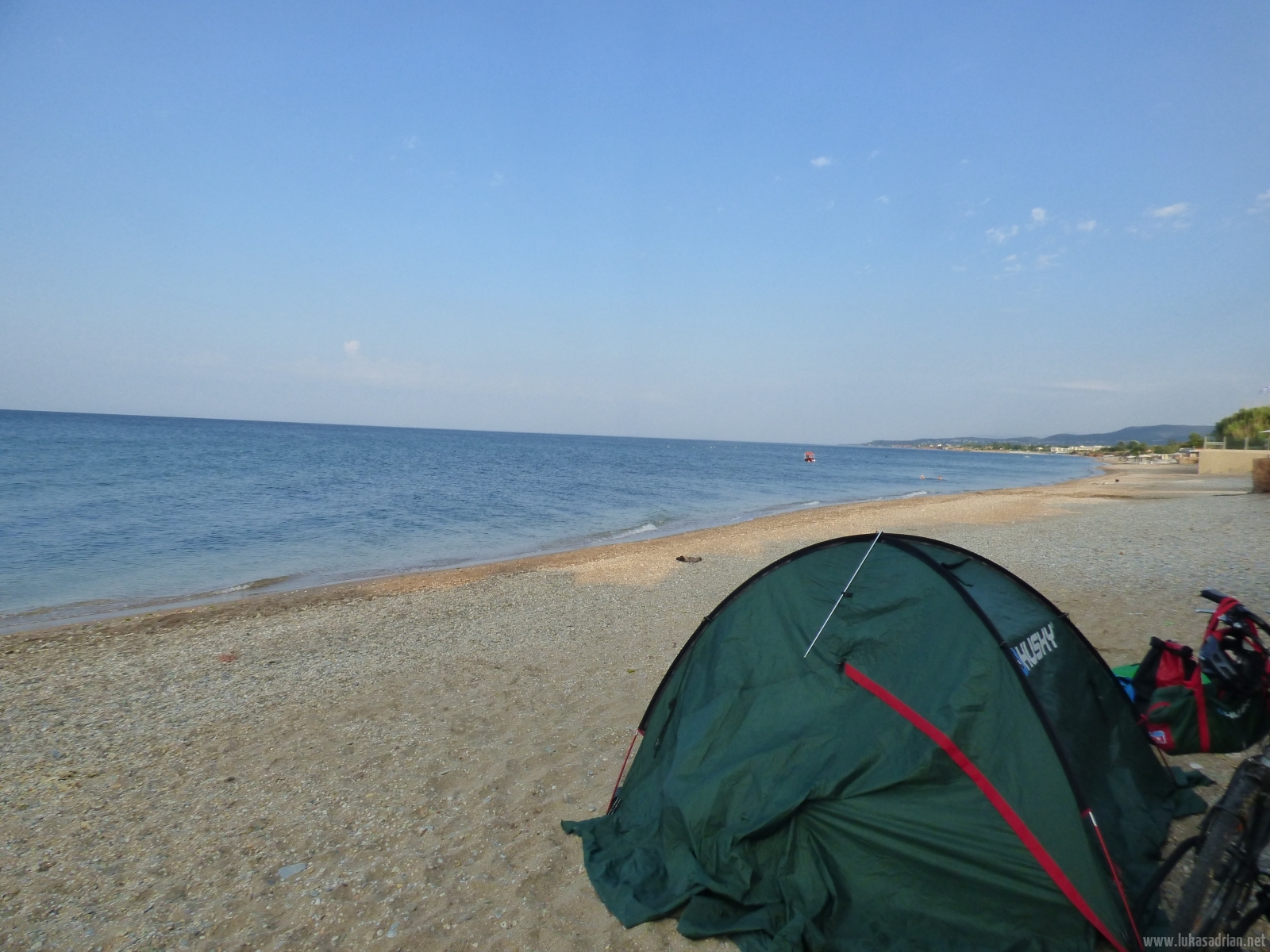 My destination in Greece was Fanari, where I would meet Michael again. 80 km was it so far. I thought I'd go along the sea, swim once in a while and arrive smiling. That's what it looked like for the first 10 km.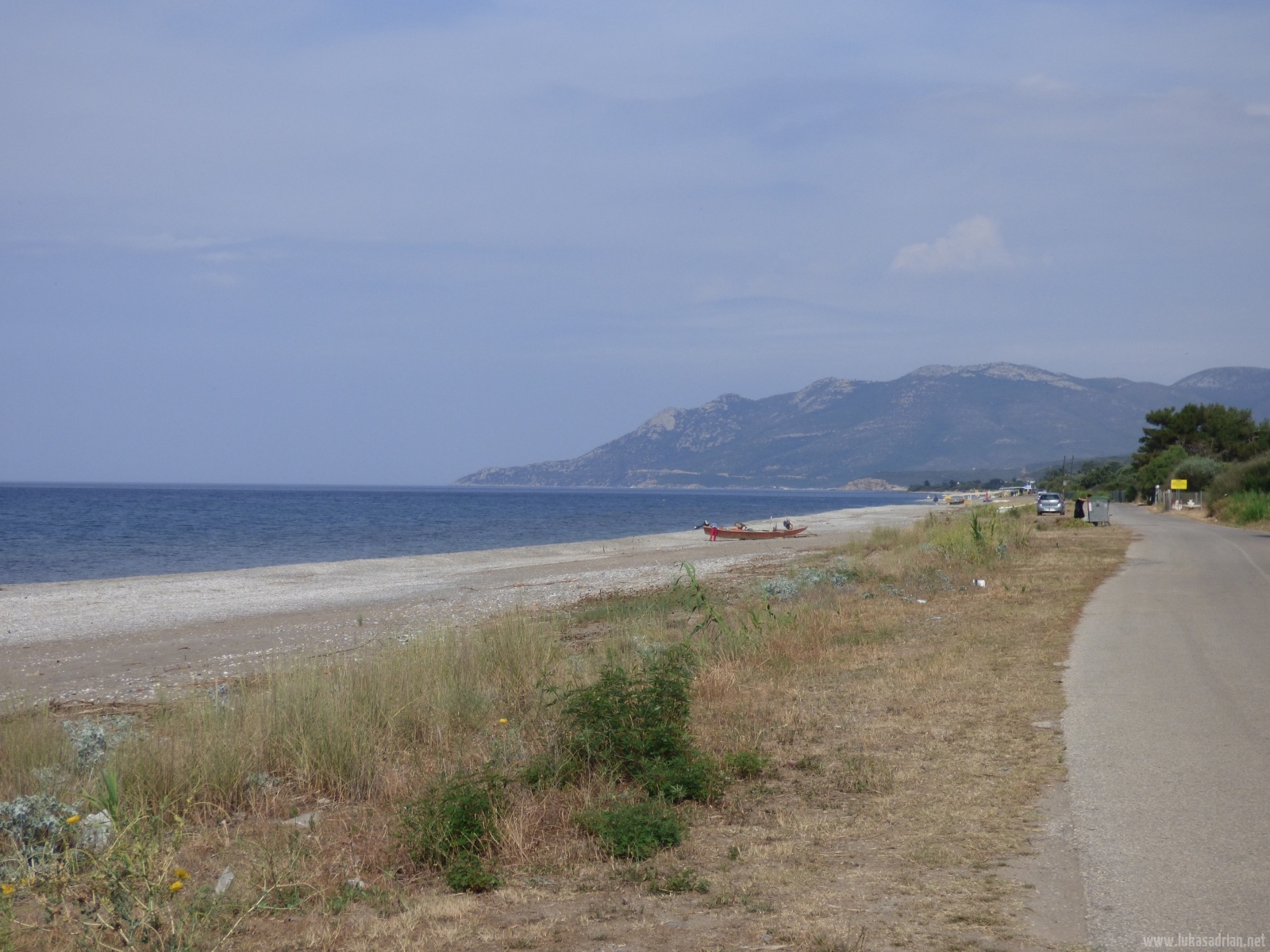 Until the mountains came and I was allowed to push my bike up and down on hiking trails for about 3 hours. But I saw beautiful landscapes and was happy about it. I was not annoyed about the way, because everything balances out somewhere.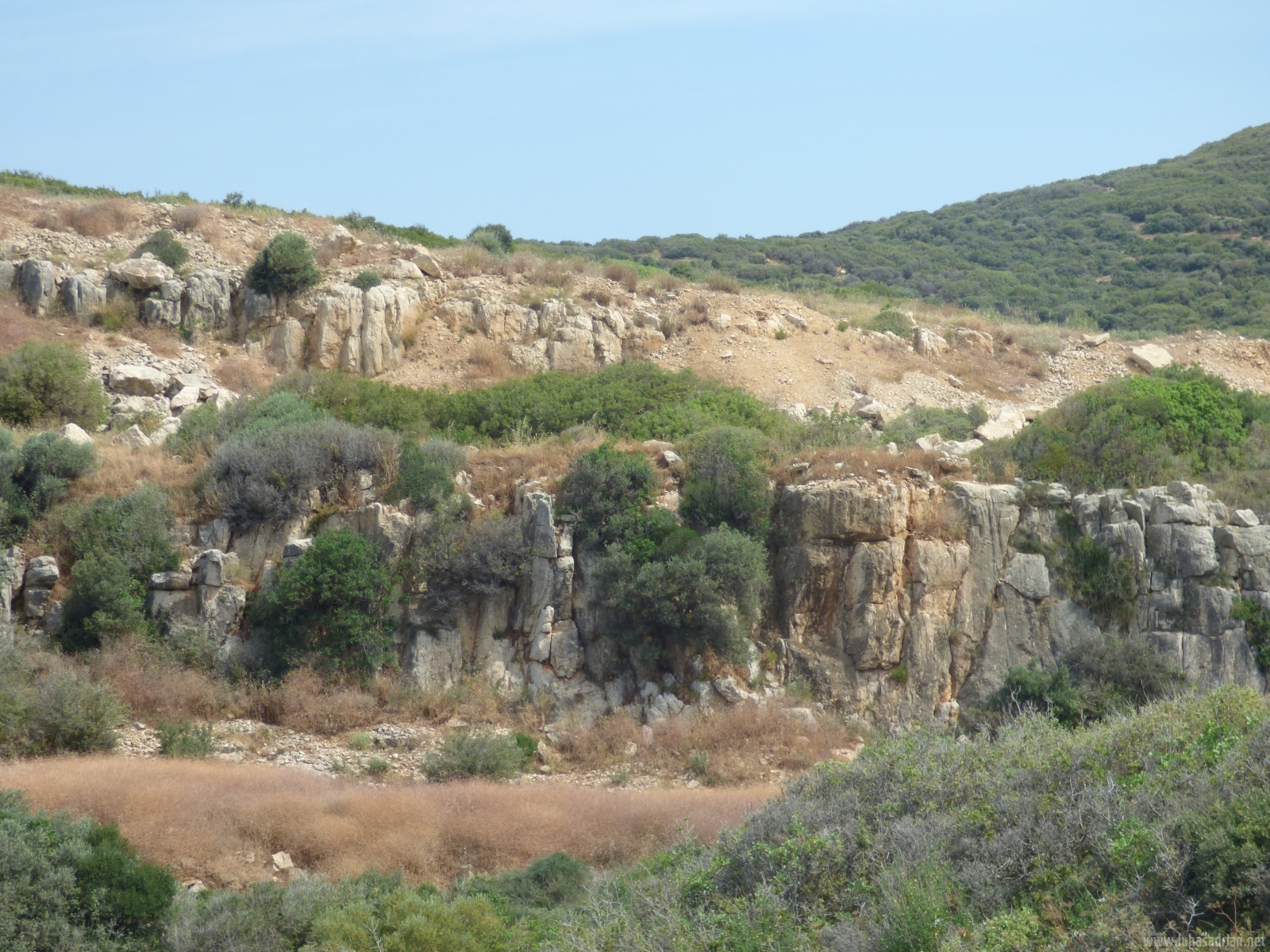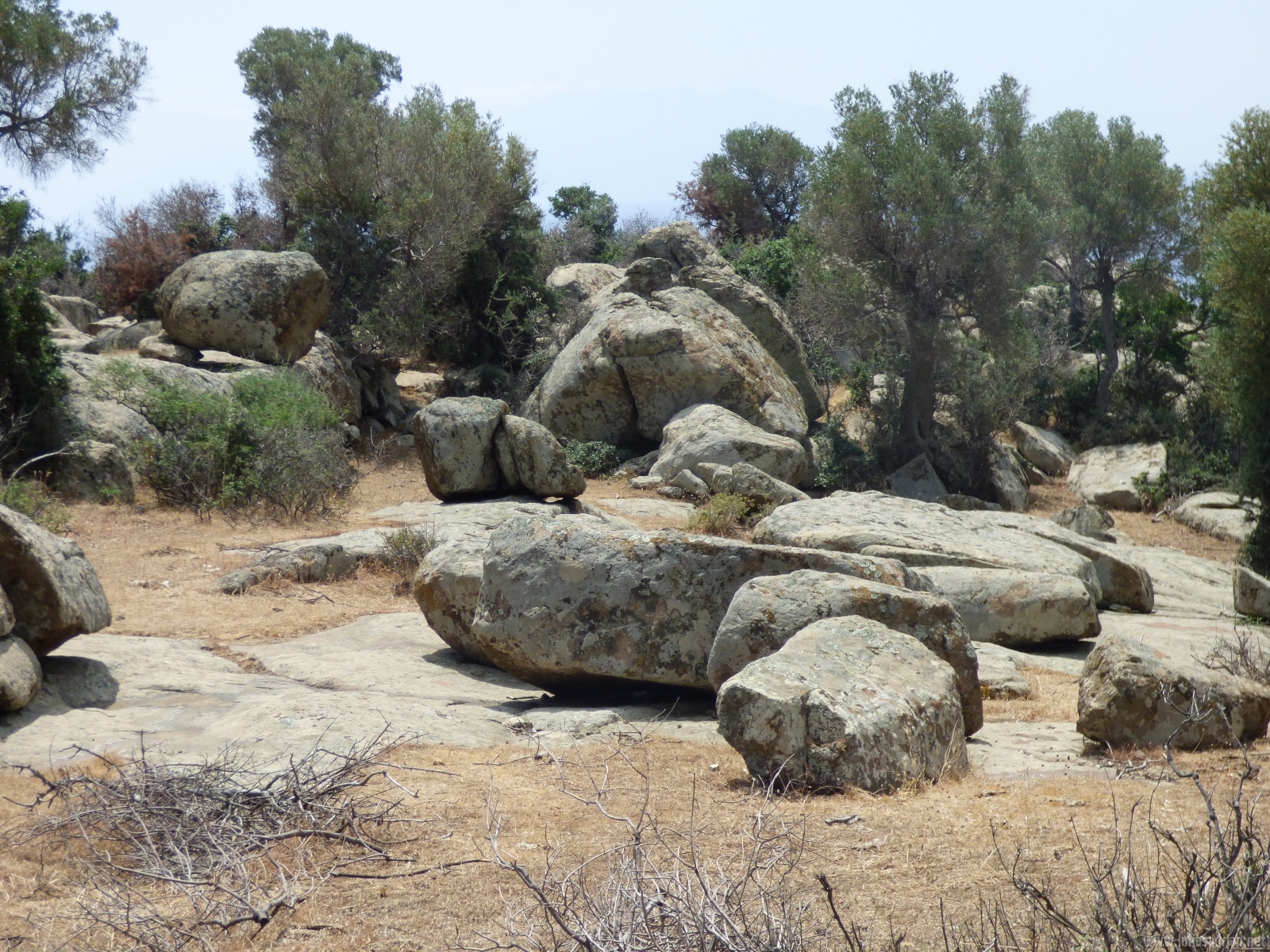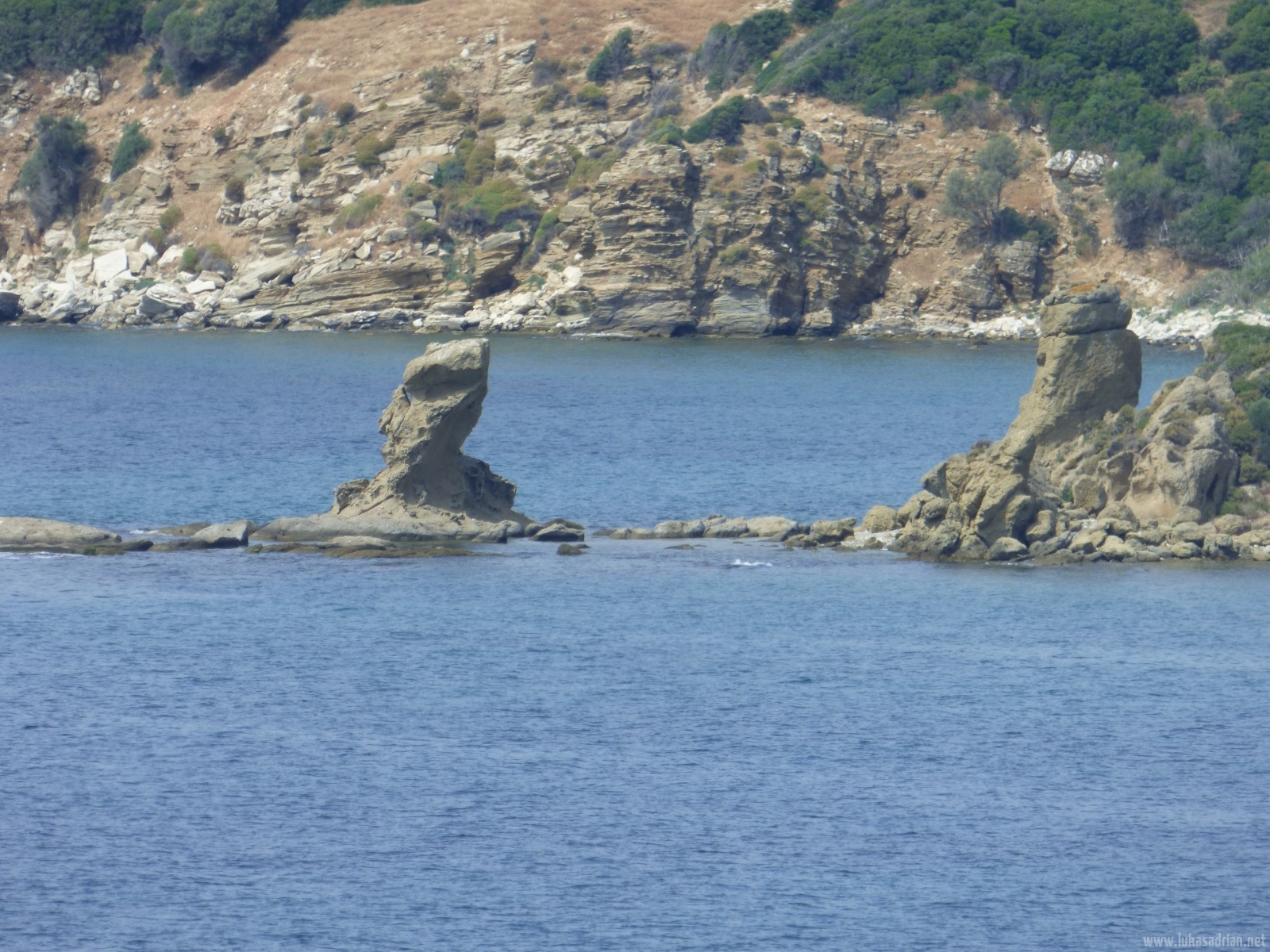 But the last kilometres were quite exhausting, because I was simply exhausted by pushing. Still, I wanted to arrive that day. Unfortunately, the last section also went through fields and so every small hill was very strenuous. Everything was unbelievable.
Finally I arrived in Fanari and met Michael again. I first went to a tourist restaurant for breakfast and generously ordered fresh fish with fries, salad and a beer. I paid 36 EUR 😀 Nevertheless, it was just a slip and a lesson. But I was so hungry, never mind, it's over 🙂
Afterwards we went swimming and slept a few kilometers further away on the beach, where I spent the night in the hammock.
The next day we enjoyed the quite empty beaches, went swimming, sunbathing etc. and afterwards back to sleep in the hammock.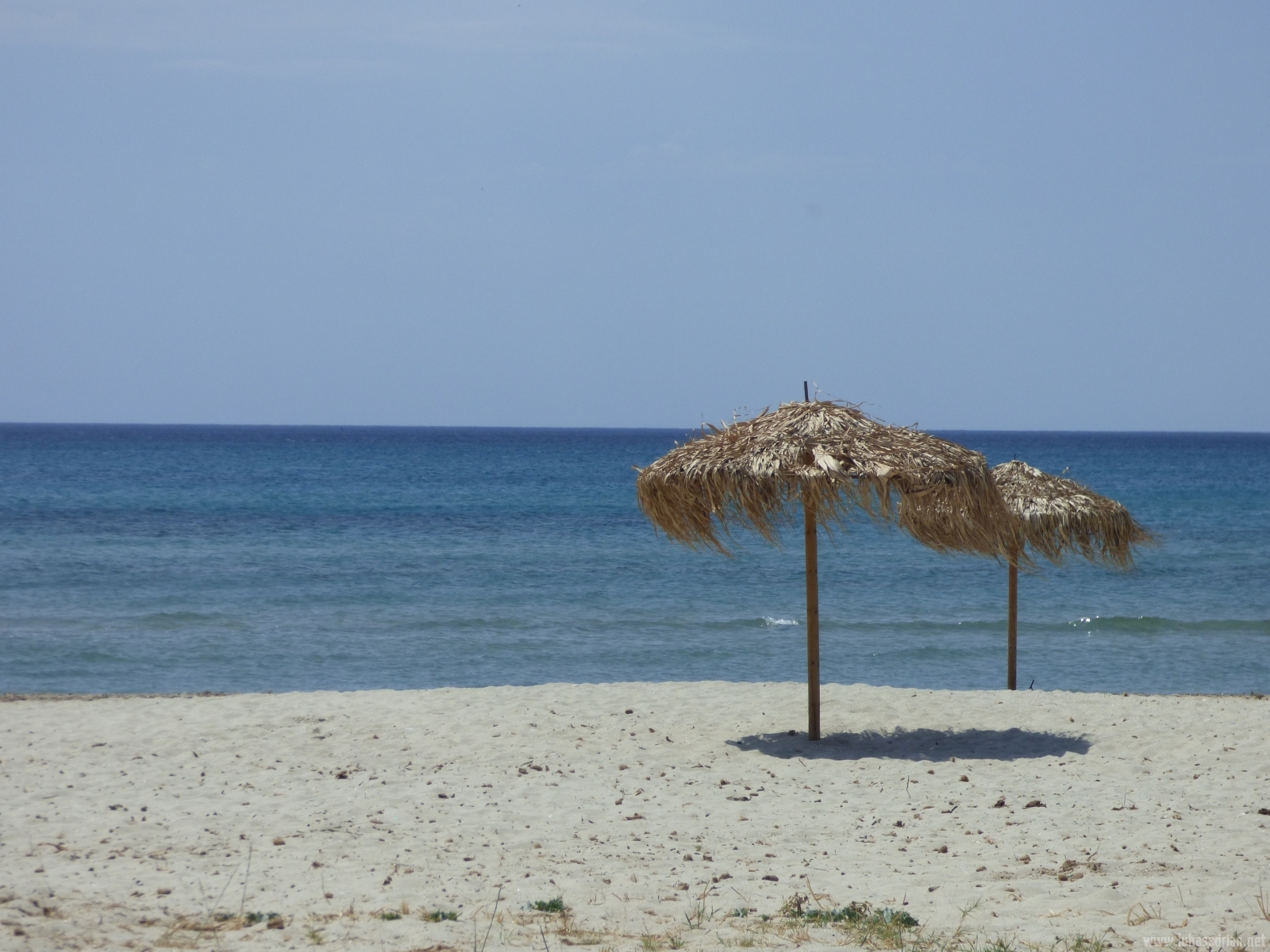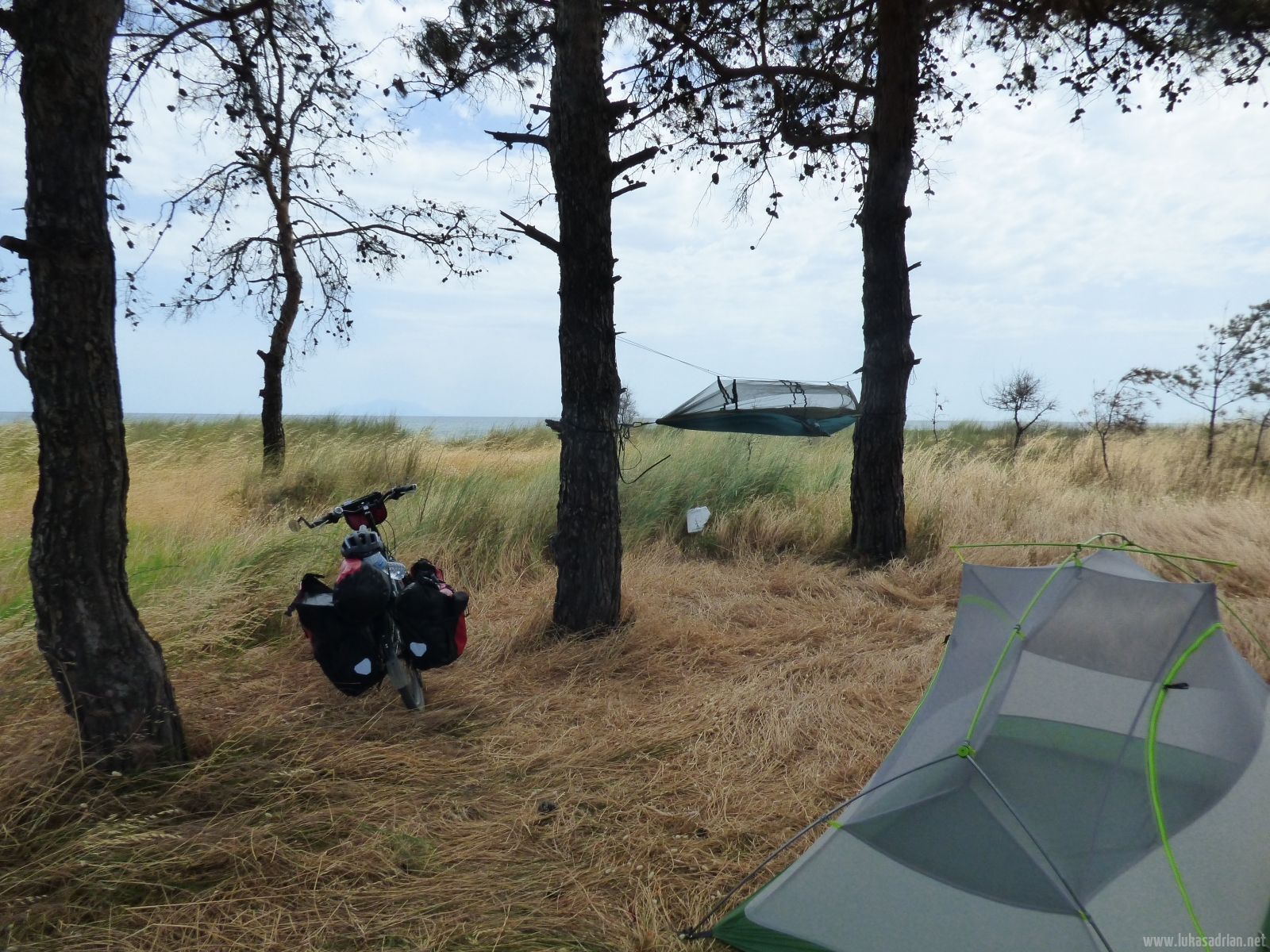 Nevertheless, it is decided to leave Greece because it is simply too expensive. So the next morning we drove to Alexandroupolis, only this time on a different route than the one I had driven.
When we stopped at a bench, a gentleman gave us a bottle of cold water, 2 cans of beer and a bag of fresh olives. Wow, the olives were so delicious and there were so many! How nice the Greeks are, but that's well known.
We were sitting there grinning when two cyclists were passing by. Shortly afterwards we caught up with them and then drove together to the next sleeping place on the beach.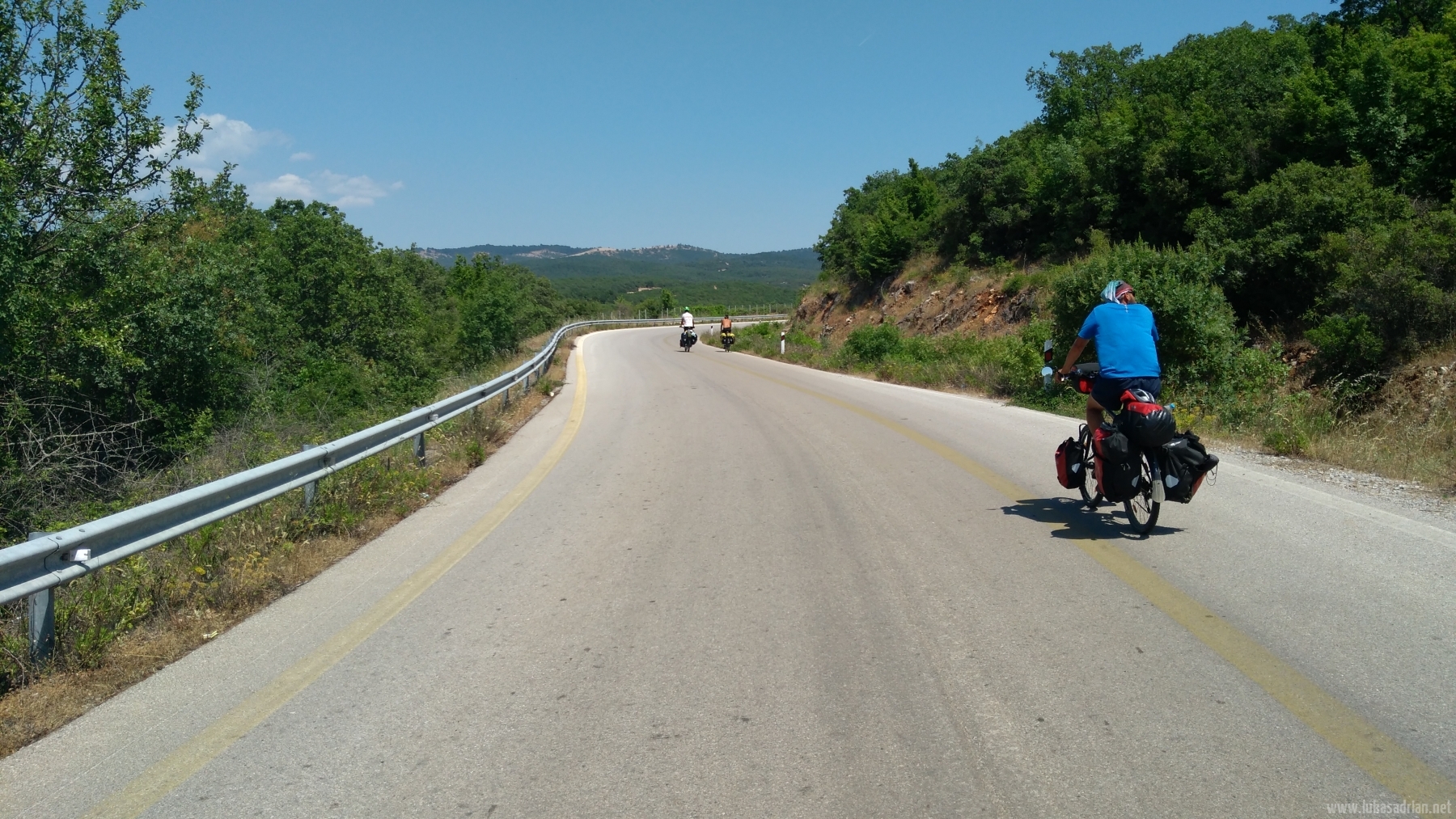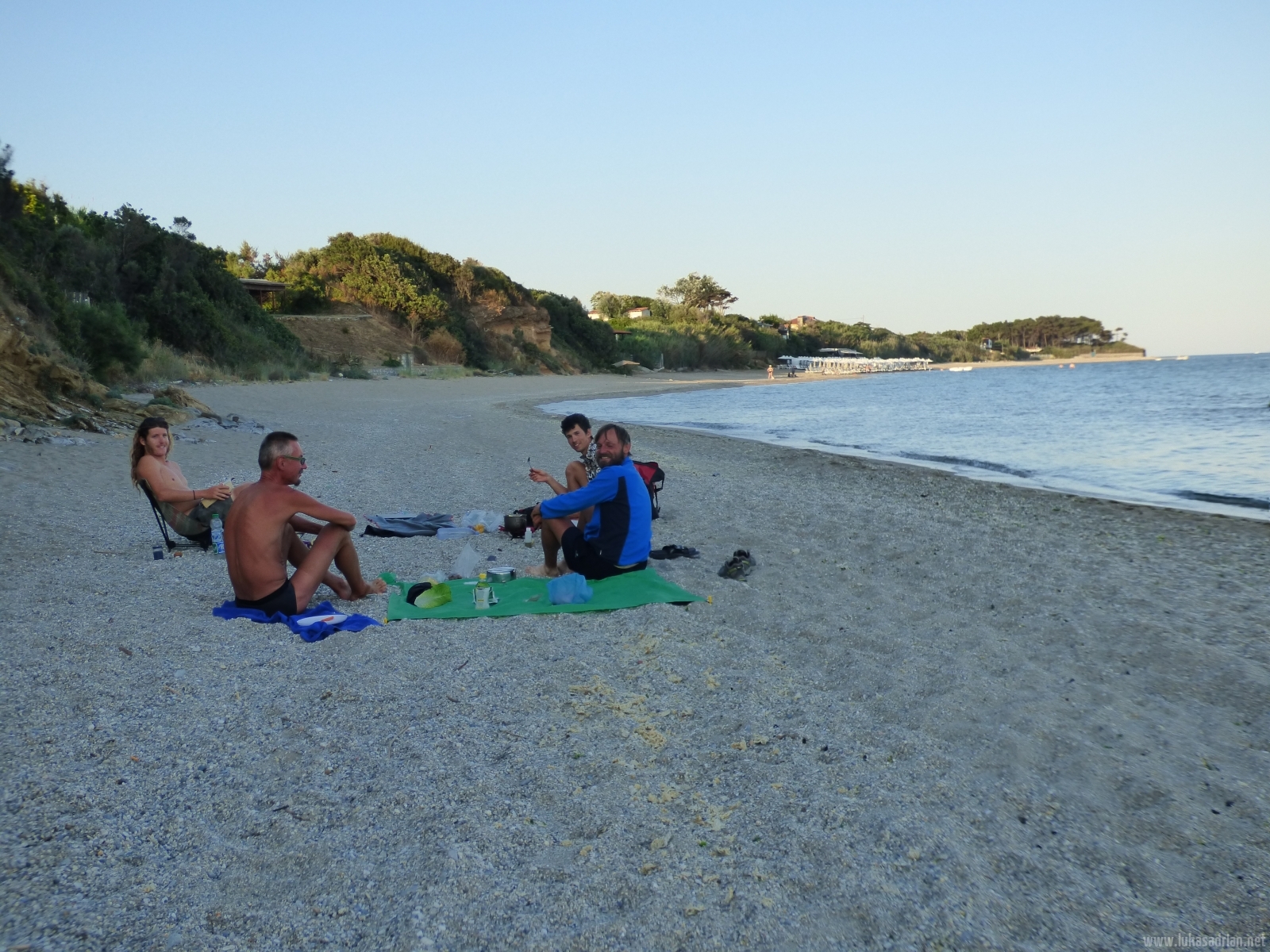 It was Zach from the USA and Hannes (www.fahrradfernreise.de) from Germany.
We spent a nice evening, went for a swim and went to the beach to sleep.
Both drove quite early towards Istanbul, while we left a little later towards İpsala (Turkey).
The way to Turkey was not exactly exciting, again the highway I had driven before, only with the difference that we now turned off towards Turkey. Every now and then a few military vehicles overtook us, when the border came and the chapter Greece was closed. I looked forward like a baby to Turkey 🙂