I was not physically fit, I recovered a whole day in the beautiful Sauerland village. Great air and beautiful views, plus sunshine and the knowledge that the weather is finally getting better.
Knees smeared with tiger balm, later walk a bit to stay in action, I did really well.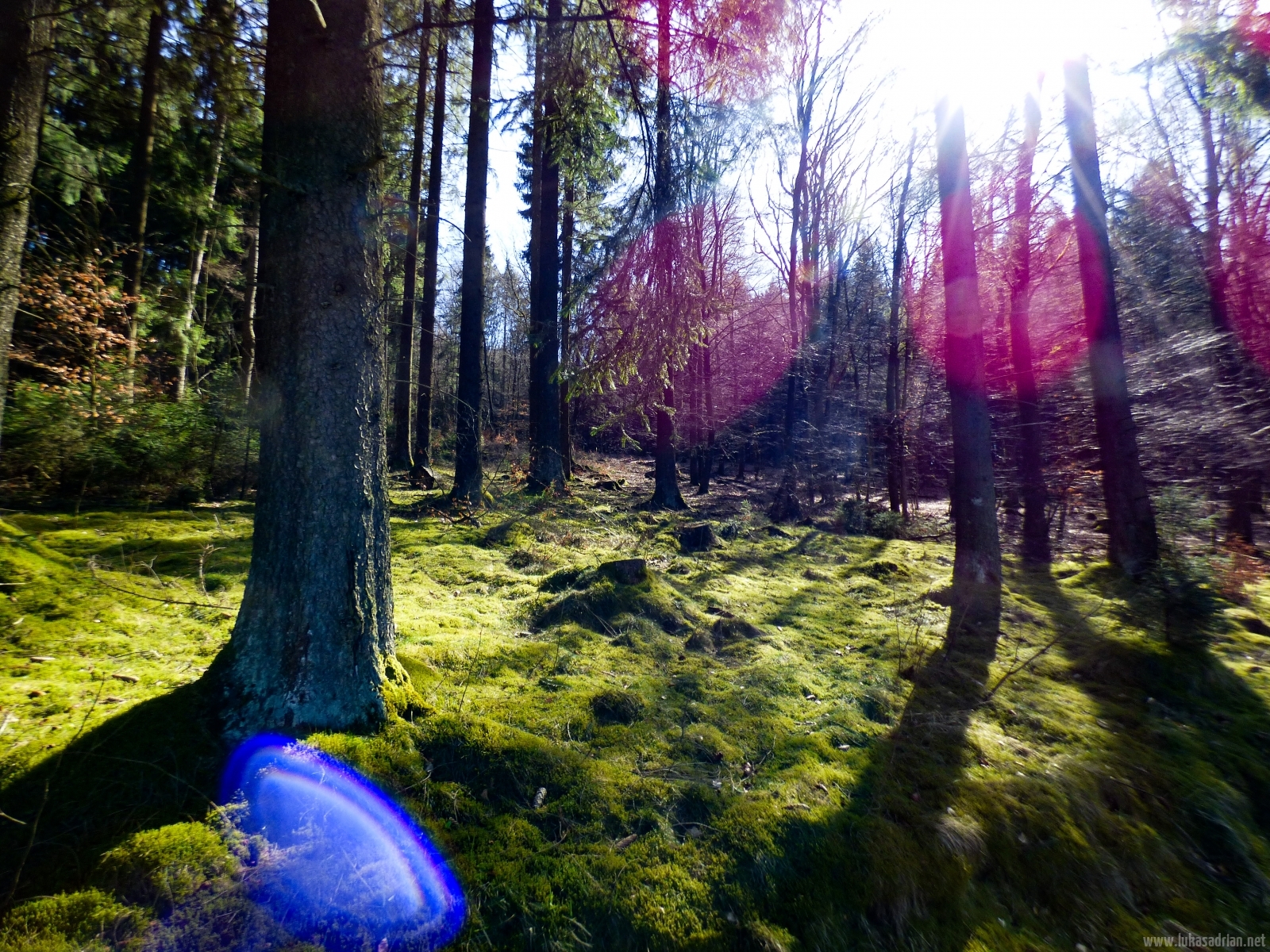 The start was with a friend in the bright blue sky and the sun in the face partly still up and down. But more off, which of course I preferred. This time I have planed to drive about 60 km so that my knee can recover a bit.
Unfortunately, that didn't work out as well as I had hoped: My warmshowers host lives upstairs again, so I got back to fighting. But I listened to music, took a few photos, was asleep and had the sun on my face.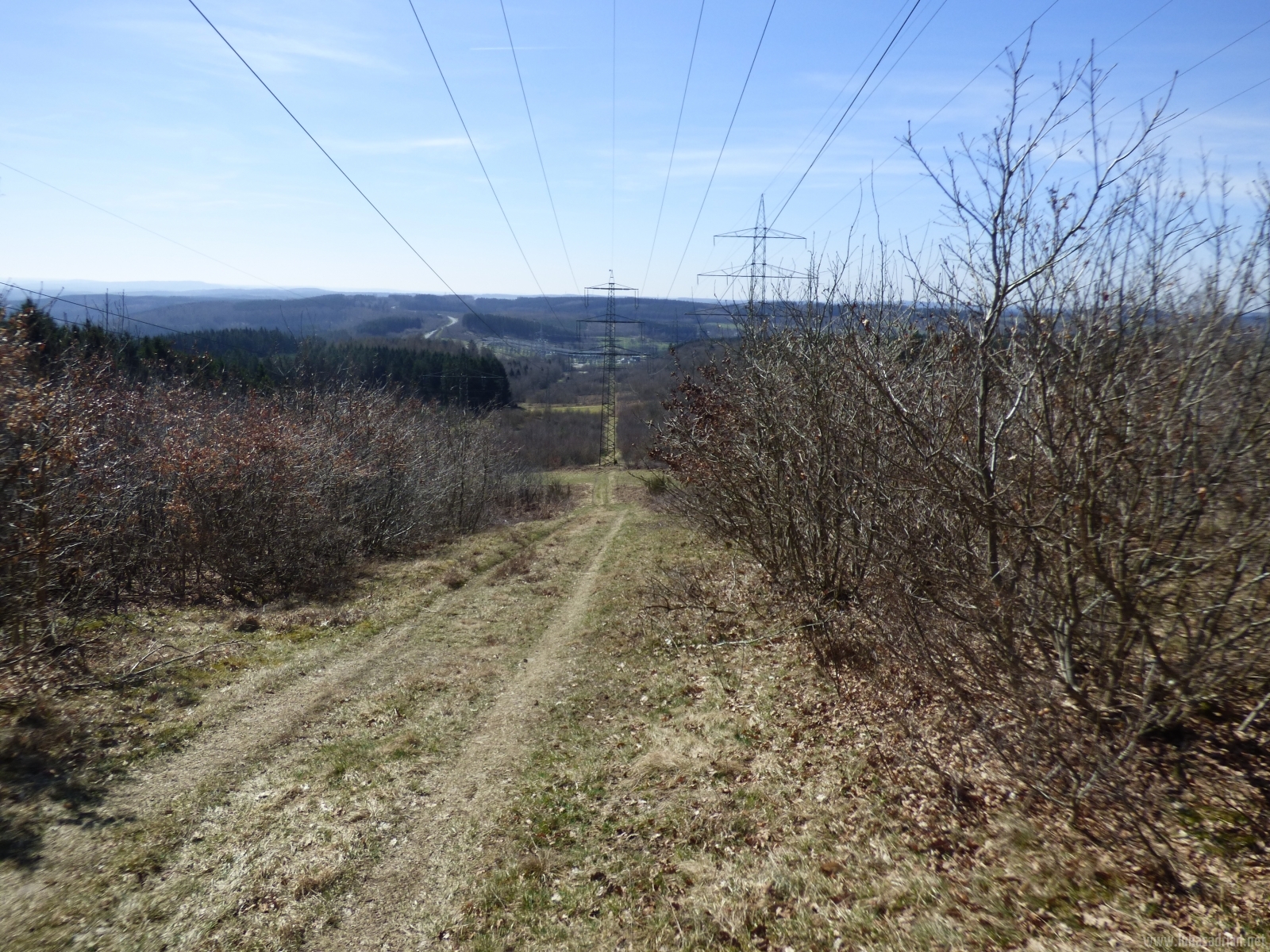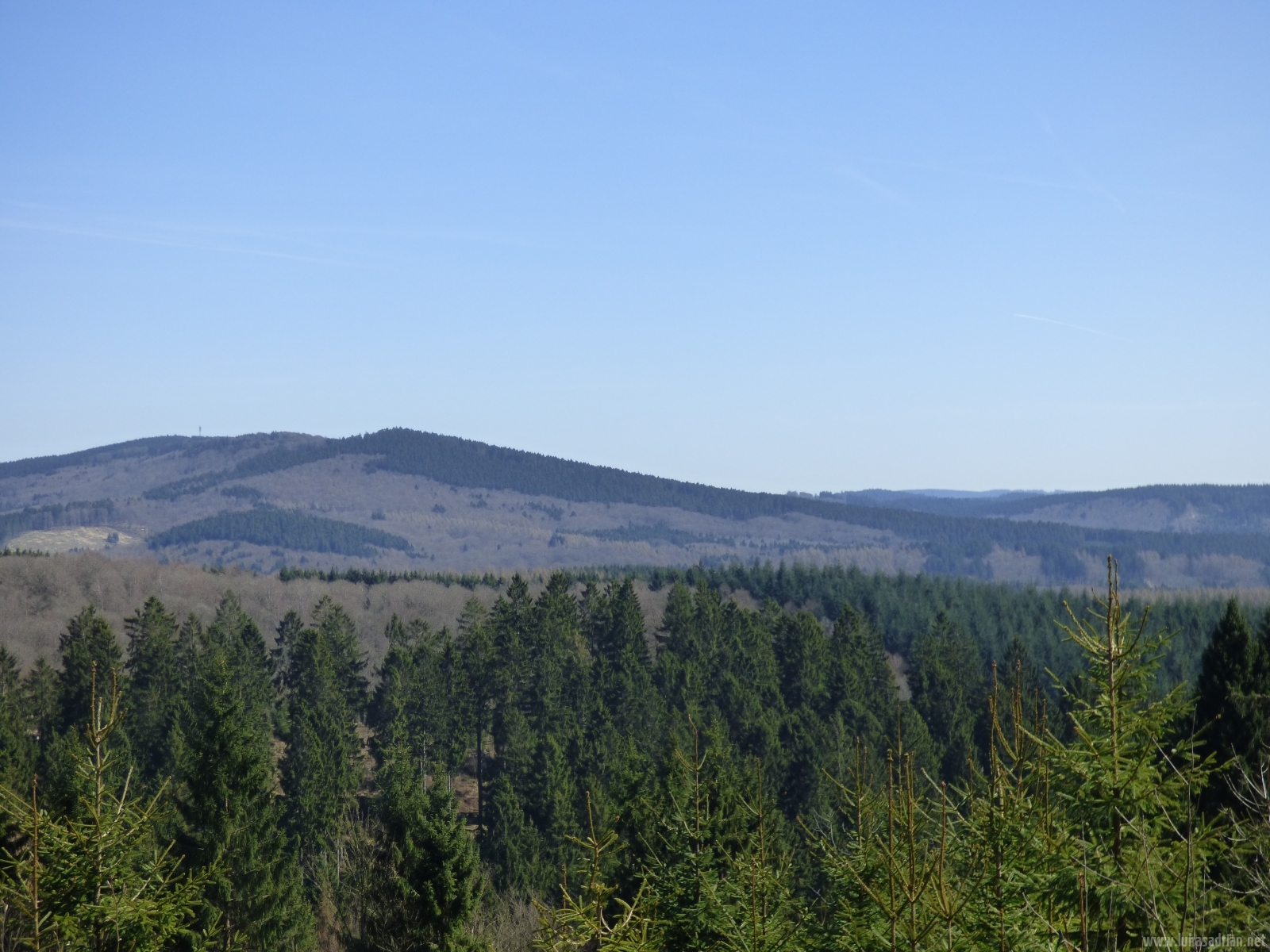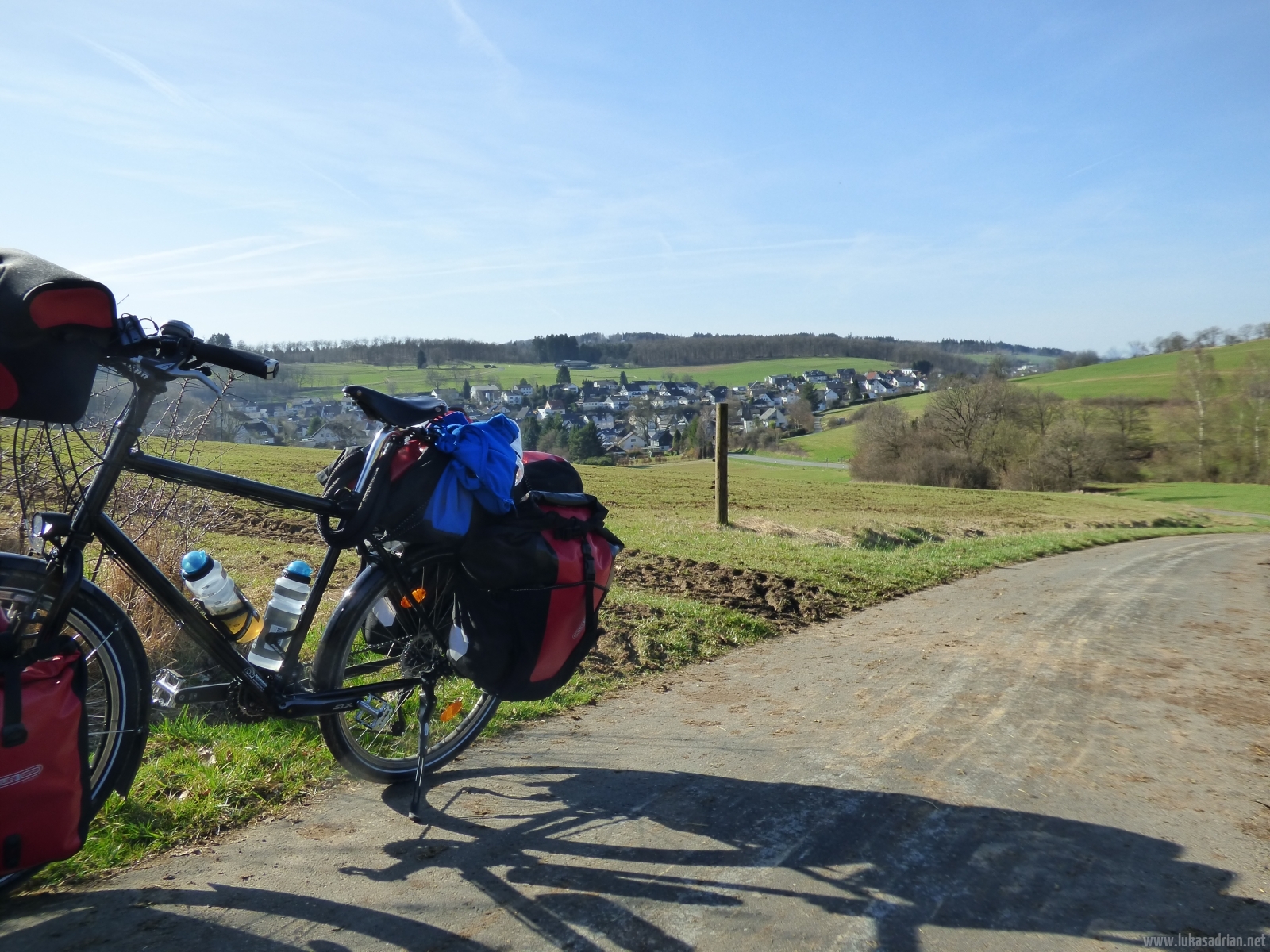 Finally arrived, I was warmly welcomed.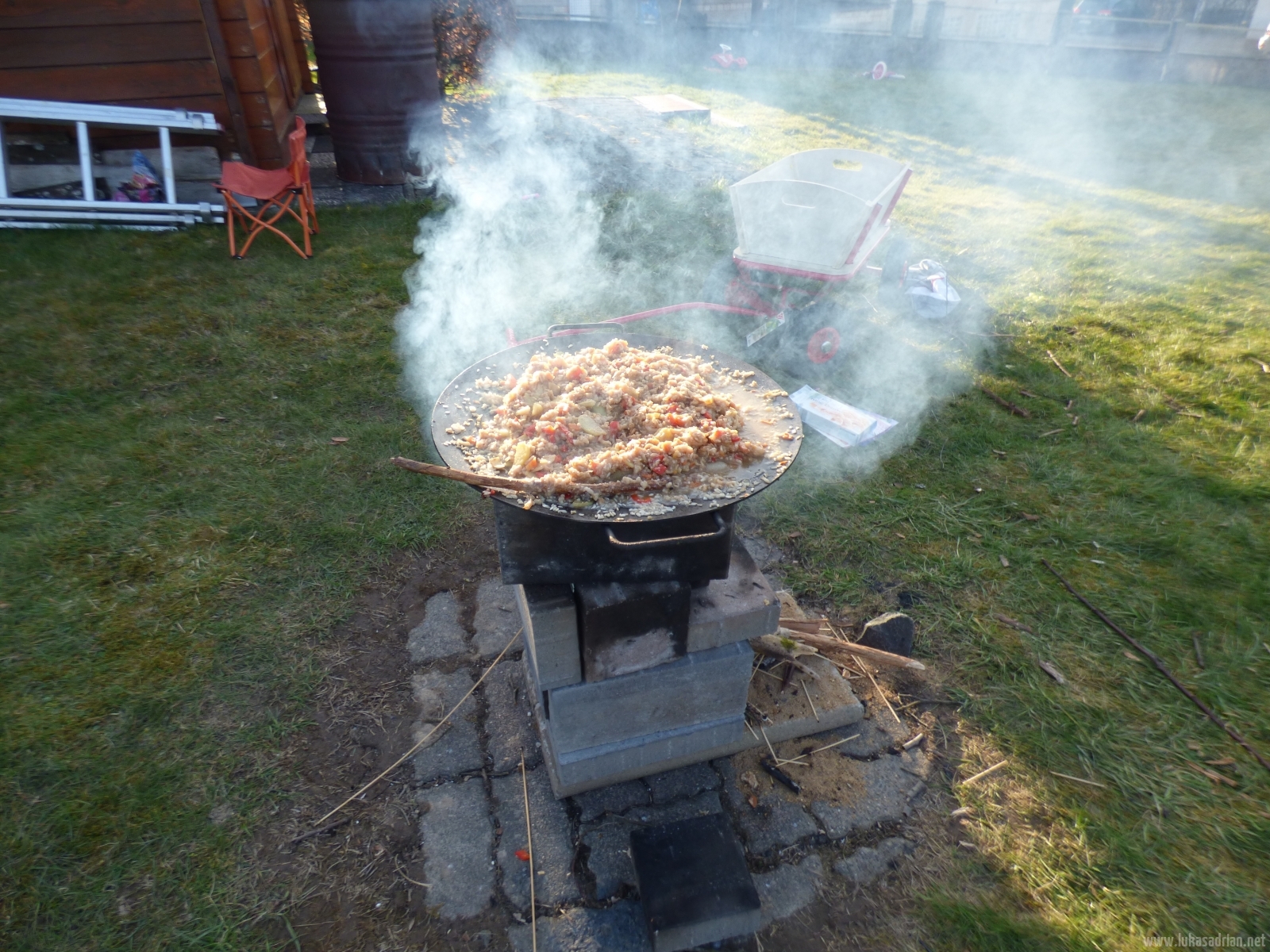 We sat in the garden until after 10 pm and talked, it was really nice. Before I went to sleep, I could feel my knee. I also noticed my little sunburn 🙂
The next morning at first a good news: My knee hurts less! But a bad one: my other one hurts like hell now.
However, with great weather, beautiful views in Siegerland (please drive ALL there) and beautiful music I drove towards Gießen. There my Warmshowers hosts made their garden available to me for camping. It could not be better! I don't know what to say.
Unfortunately the ride was exhausting despite a lot of descent (FINALLY DESCENT), because my knees are just not used to this. But again and again small conversations on the way and breaks give one nevertheless again and again new joy/power. Meanwhile my motivation comes slowly, very sluggish because of the pain, but it comes. I just hope that my body gets used to the strain over the next few days. Unfortunately I can only do distances of 50 – 70 km. But I know it gets better, only hopefully soon.
I was driving through a beautiful little town called Dillburg. It felt like in the Middle Ages with all the little houses and the winding narrow streets. It rarely happens that I am enthusiastic about a place, but this is definitely one of my favorites. And the castle on the mountain, wonderful. The houses are typical for the age: often white with wooden beams. Everything fit beautifully, though.
Unfortunately, pictures cannot reflect what you have really seen and felt.
Now the goal came closer and my hunger grew. Finally arrived, first came the work, then the pleasure: Building a house, making a bed, preparing a kitchen, cooking and switching off.
Now I sat in the garden, the tent behind me, I ate warm (and disgusting) canned soup and rested.
In the morning I could barely get out of bed, I didn't sleep well either. Only in the morning I fell asleep and woke up around 9 o'clock. Slowly I got confused. I didn't know where to start with me. I didn't feel very hungry either. My knees just hurt and I could barely walk. But anyway, slowly I got ready and started around 12 o'clock.
It went downhill more often, but now and then I pushed a little. The route was rather boring, except for the beautiful villages, where one feels like in the Middle Ages. A lot of fields, but somehow you got ahead. During the day my knees hurt less, yet I didn't want to exaggerate. I told myself I'd find a place to sleep around 5:00. On the way I bought water, something to eat (although not very hungry) and took small breaks. Every now and then I waved to a VW Beetle driver (have a VW T2, boxers have to stick together).
I met a pensioner who drove a few miles with me. He loved my trip. He said he had grandchildren but still got a bike and a tent and went to the Baltic Sea. He wanted to live his life once. His family could do without him. Great attitude, just to take such a break at that age, nice!
I can't tell how many kilometers I made that day, but I guess there were about 50 (no GPS data available as I need to save power).
I found a horse farm where I was allowed to pitch my tent. I built everything up, ate something warm and enjoyed the last 1-2 hours of rest and reading. I usually went to bed when the sun goes down.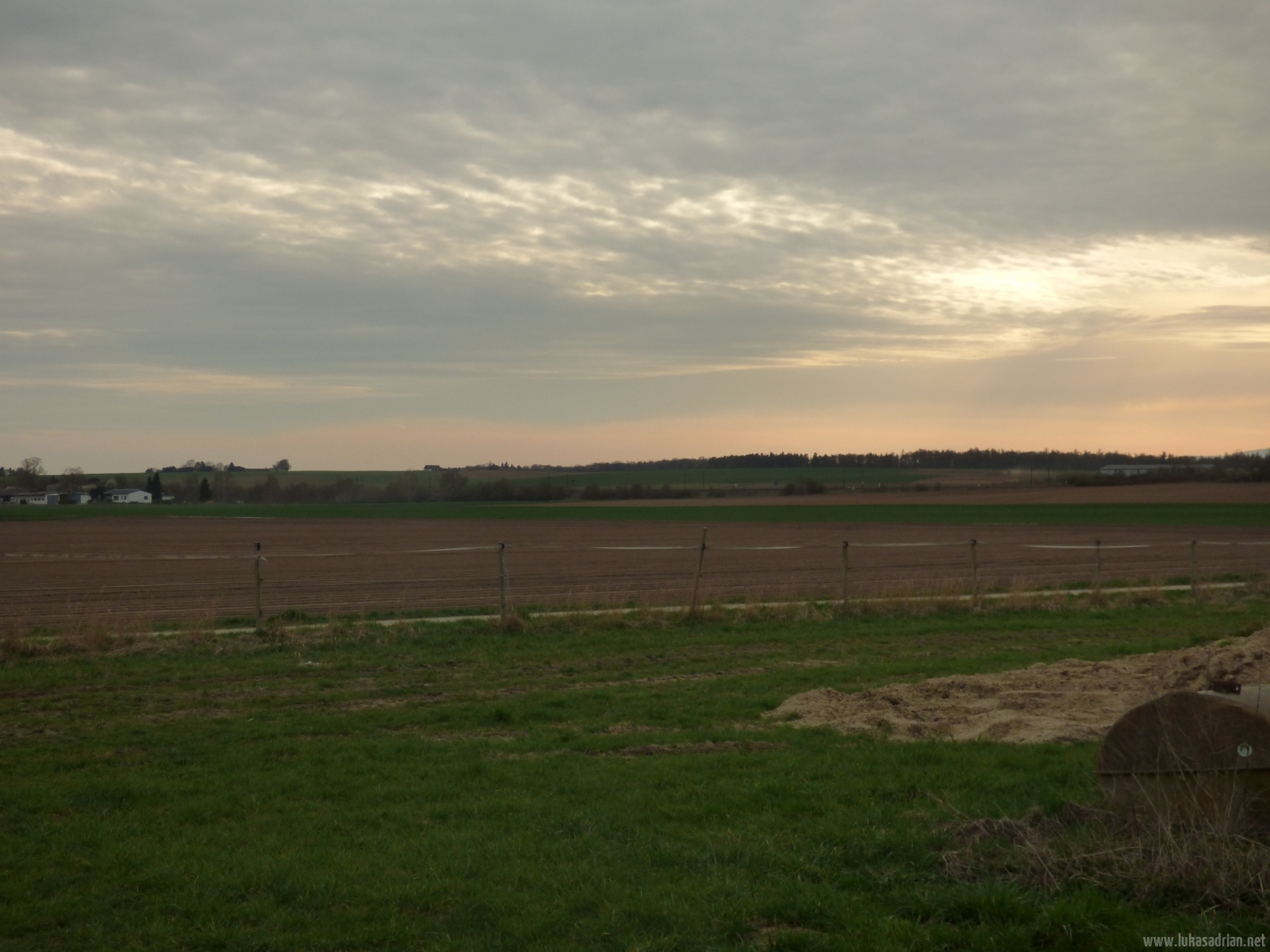 In the morning it was really cold and humid. I didn't feel like getting up and I was freezing. I ate the last Kabanosy and student food (I wasn't hungry), washed my hair in cold water and was slowly getting ready. If others manage to continue with a tent at -30 degrees Celsius, I still live in luxury. Luckily things mostly went downhill and very slowly I got warmer.
The track mostly led me along the Main, where everything was nice flat and asphalted. In between also through once again beautiful villages (I repeat myself, but it is just the truth). I got more and more strength and motivation, despite knee pain. Unfortunately I'm still not 100% motivated, that can take some time. The travel break (vacation) was too long, I sometimes even have to force myself.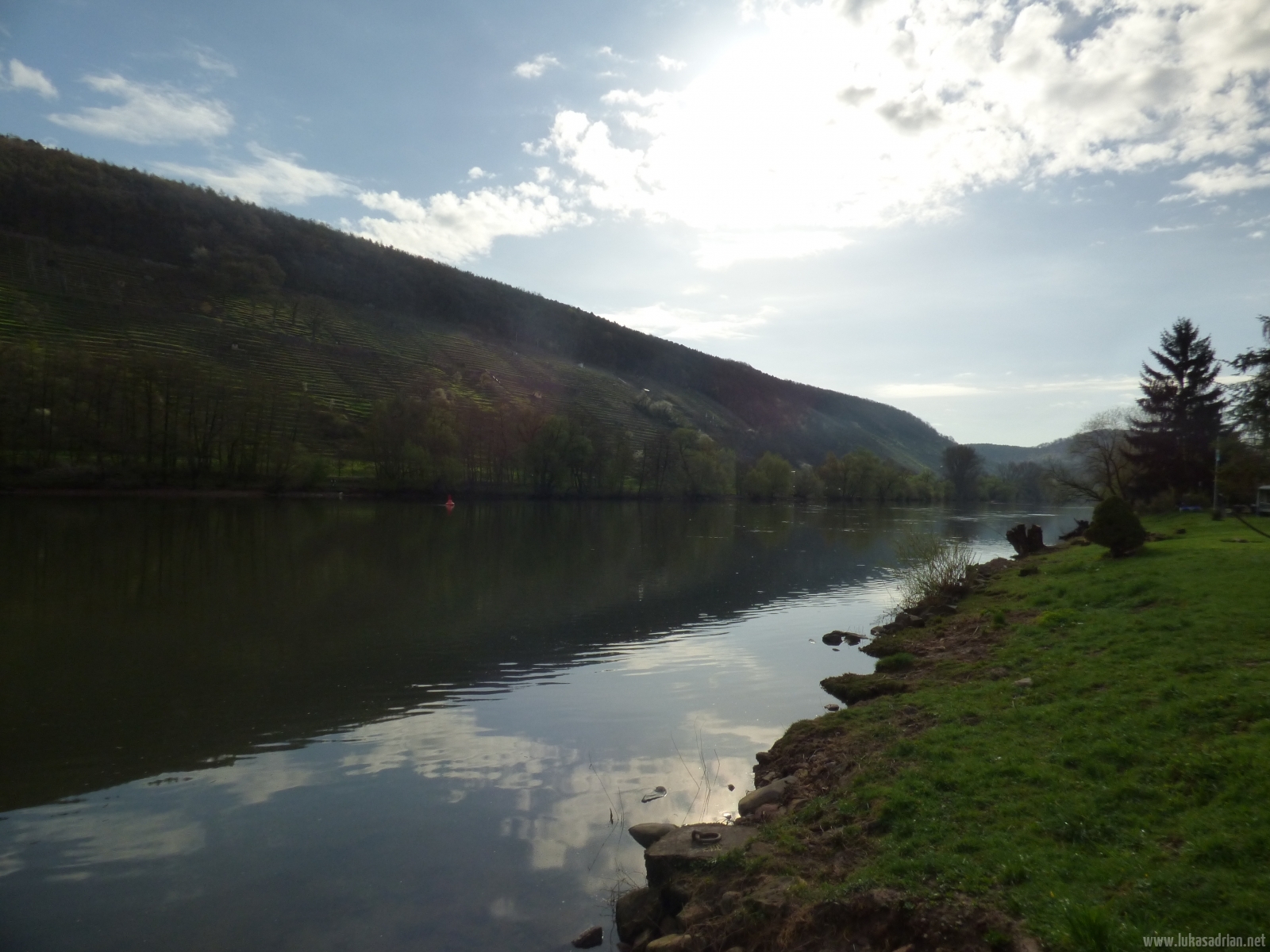 Around 4 pm (almost 7 hours drive) I said to myself, ok, don't do that to your knees anymore. Unfortunately I couldn't find a place to sleep and had to go to a cam