I slowly got out of bed, showered again, got a coffee from the camping neighbour and ate my can (ravioli) away. Finally it was off. That was really disgusting, but it fills the stomach.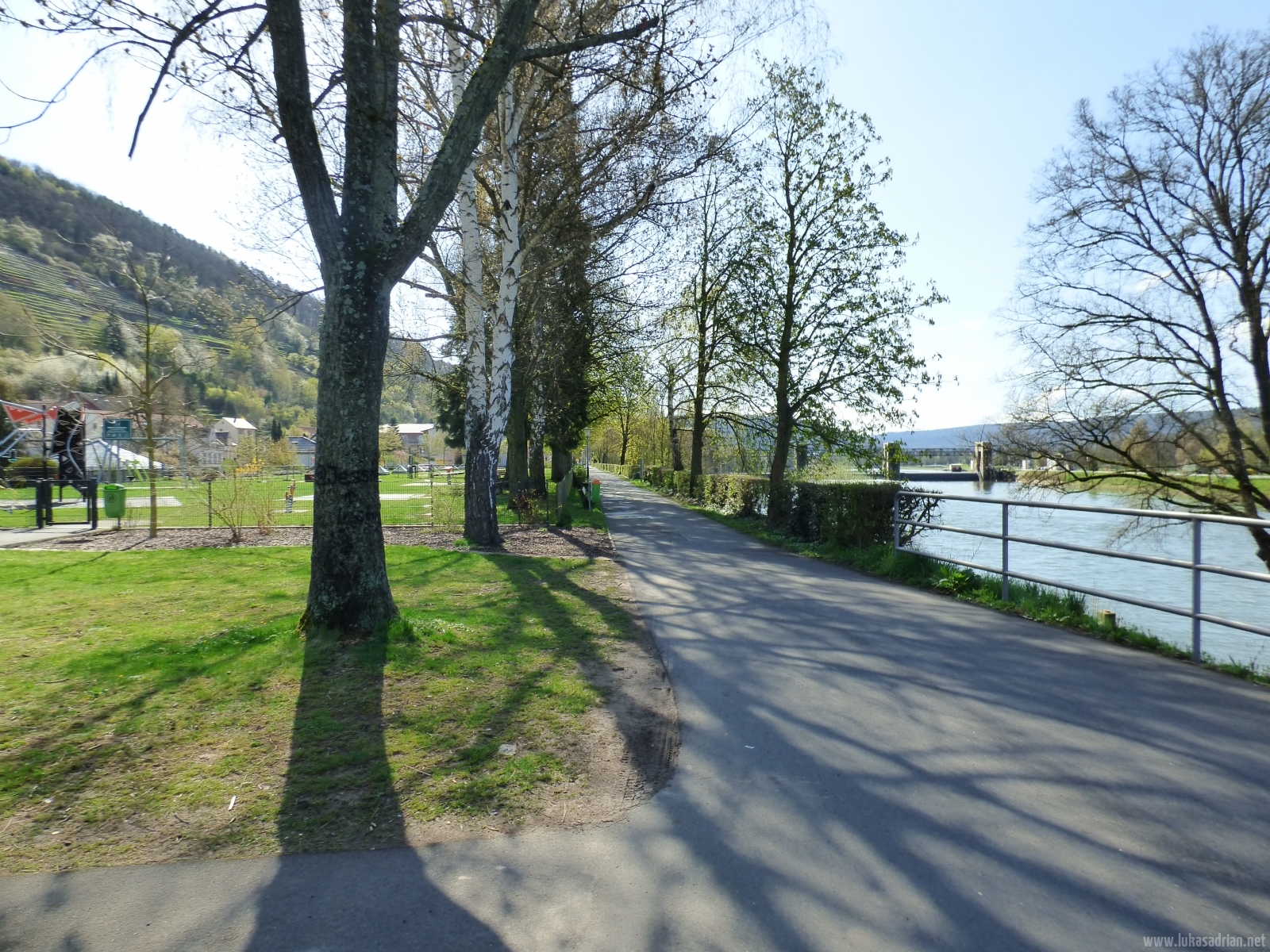 Around 11 o'clock I left. The route itself was beautiful, unfortunately also some detours through forests. Nevertheless, the view was wonderful. I also met so many smiling people who were all greeted by me. But you would have greeted me too. Luckily my knee hurt less and I felt my body getting used to driving so slowly. Nevertheless, I didn't want to exaggerate. I wanted to shop as late as possible, as this means extra weight. So I rode through cycle paths, smiling, waving, greeting, through country lanes, sometimes I had to push, then chat a little and then bear the great views. I'm not talking nonsense, there really are so many beautiful places here in Germany. No matter if history, art, anything else, everything can be found here. Just get in the car and drive around for 1 – 2 weeks. Or with a bicycle 🙂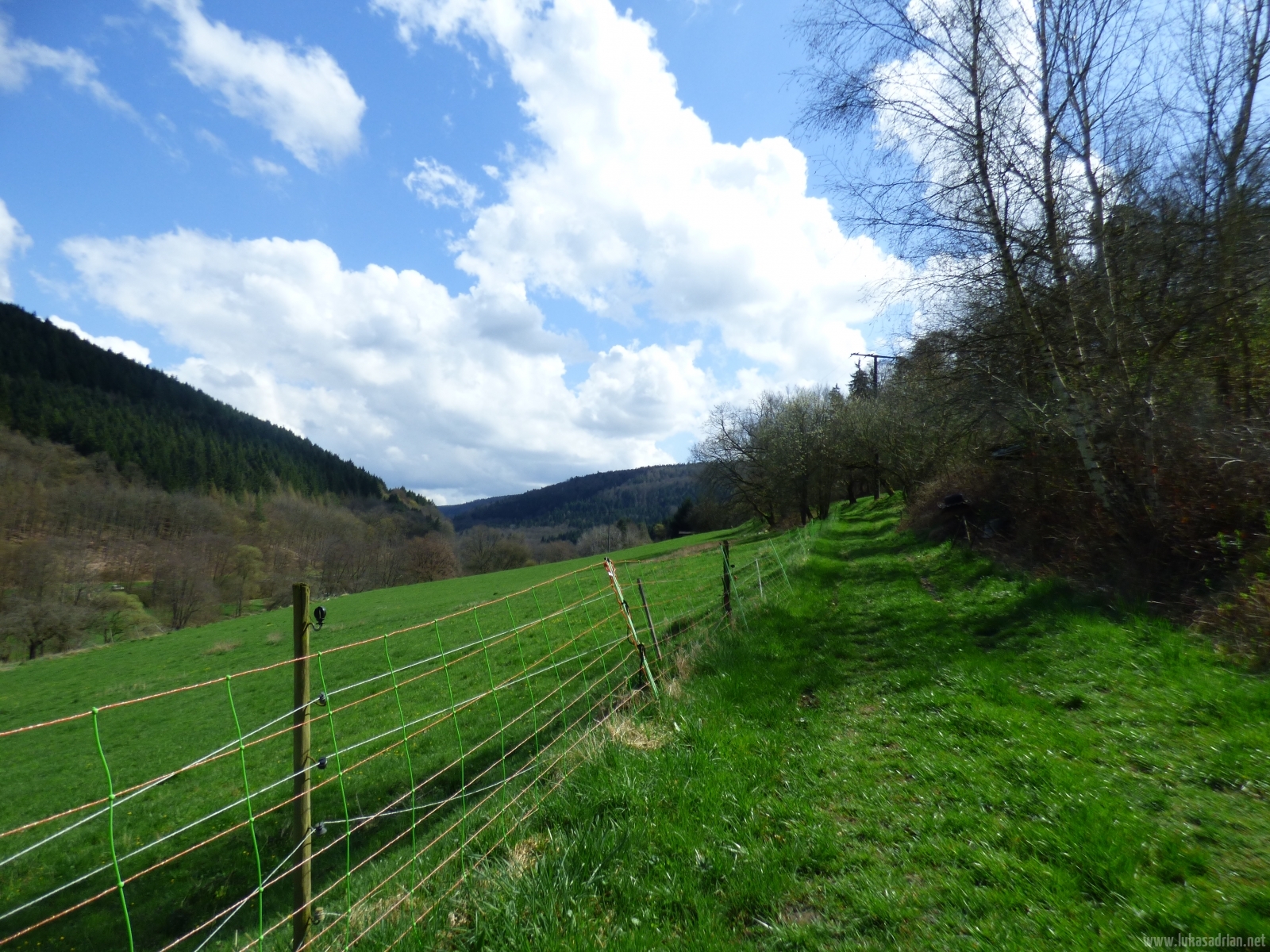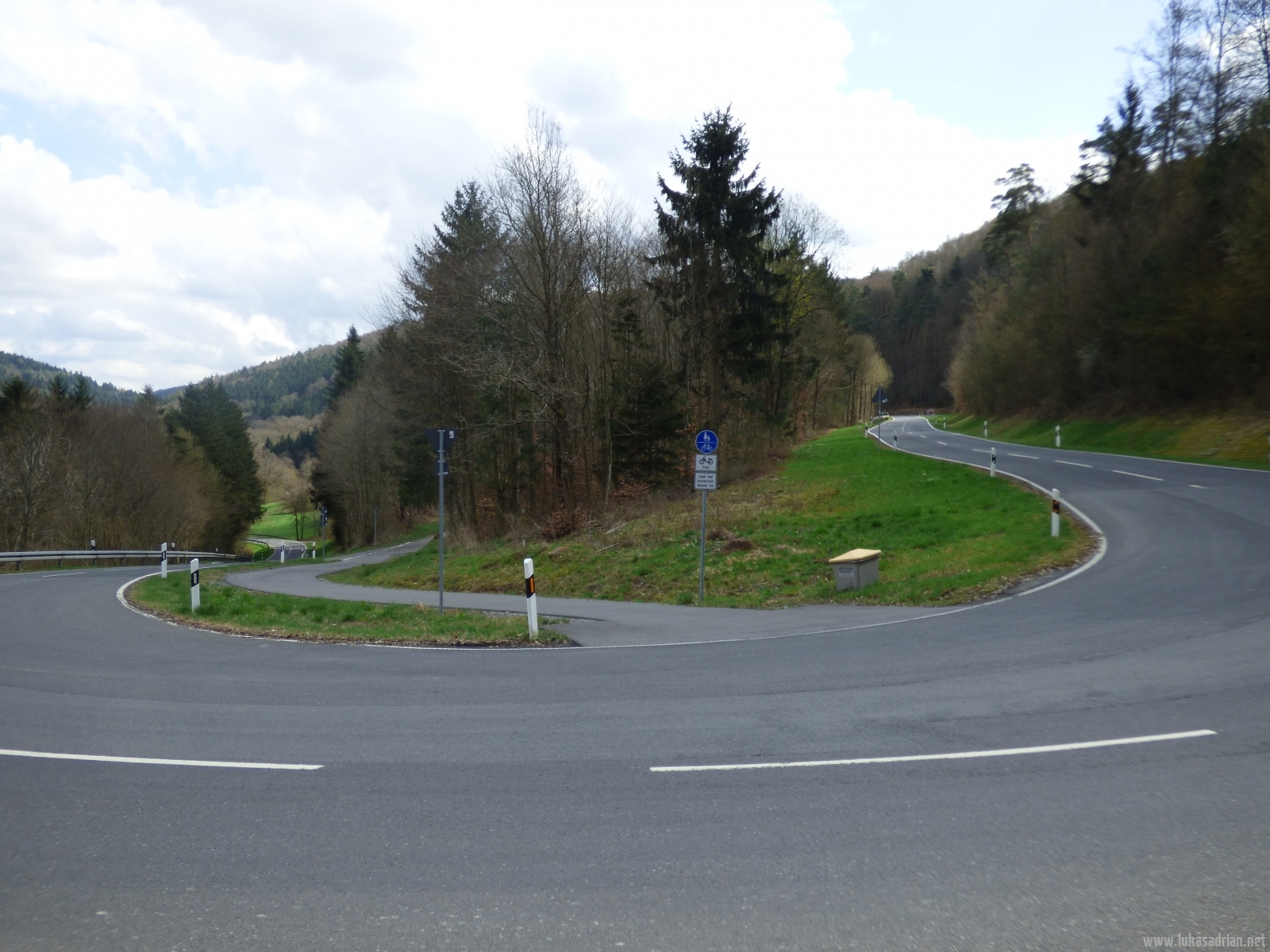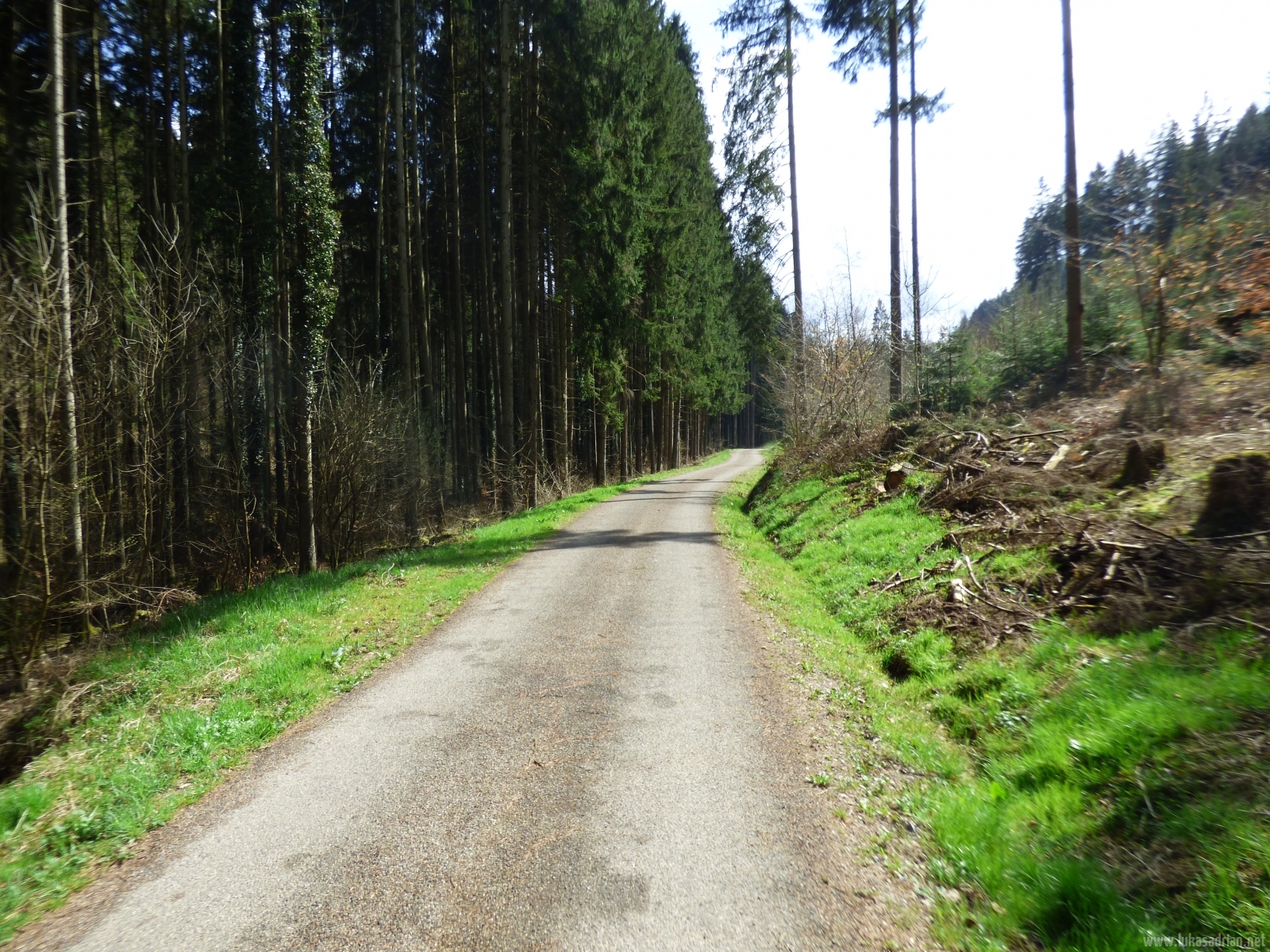 On the way, I spoke to a gentleman. He told me that he had a serious motorcycle accident and since he sees his life differently. He no longer does work, although he has earned very well. He enjoys his life and is happy to be alive. I told him about my trip and that I had already won as I tried to make my dream come true. No matter how far I get. He gave me a big bill for those sentences and I was speechless. Of course I couldn't take it, but he insisted. It doesn't hurt him anyway, but it certainly helps me, he said. I had a funny feeling in my stomach, I accepted it with thanks. A trait of mine says it dumped. But if I can put myself in his position and make someone happy with something like that, then I should accept that. He was happy, of course, that I took it. We said goodbye and I left with a strange feeling. It was a kind of pleasure, of course.
Now I was wondering if I could donate the money on the way, maybe a children's hospital, maybe a little different. It won't help them much, but they'll always enjoy it. Let's see if this is a possibility on the way. But the whole thing gave me such a push, all the pain was gone and I waved to almost all the people (which they probably thought :D).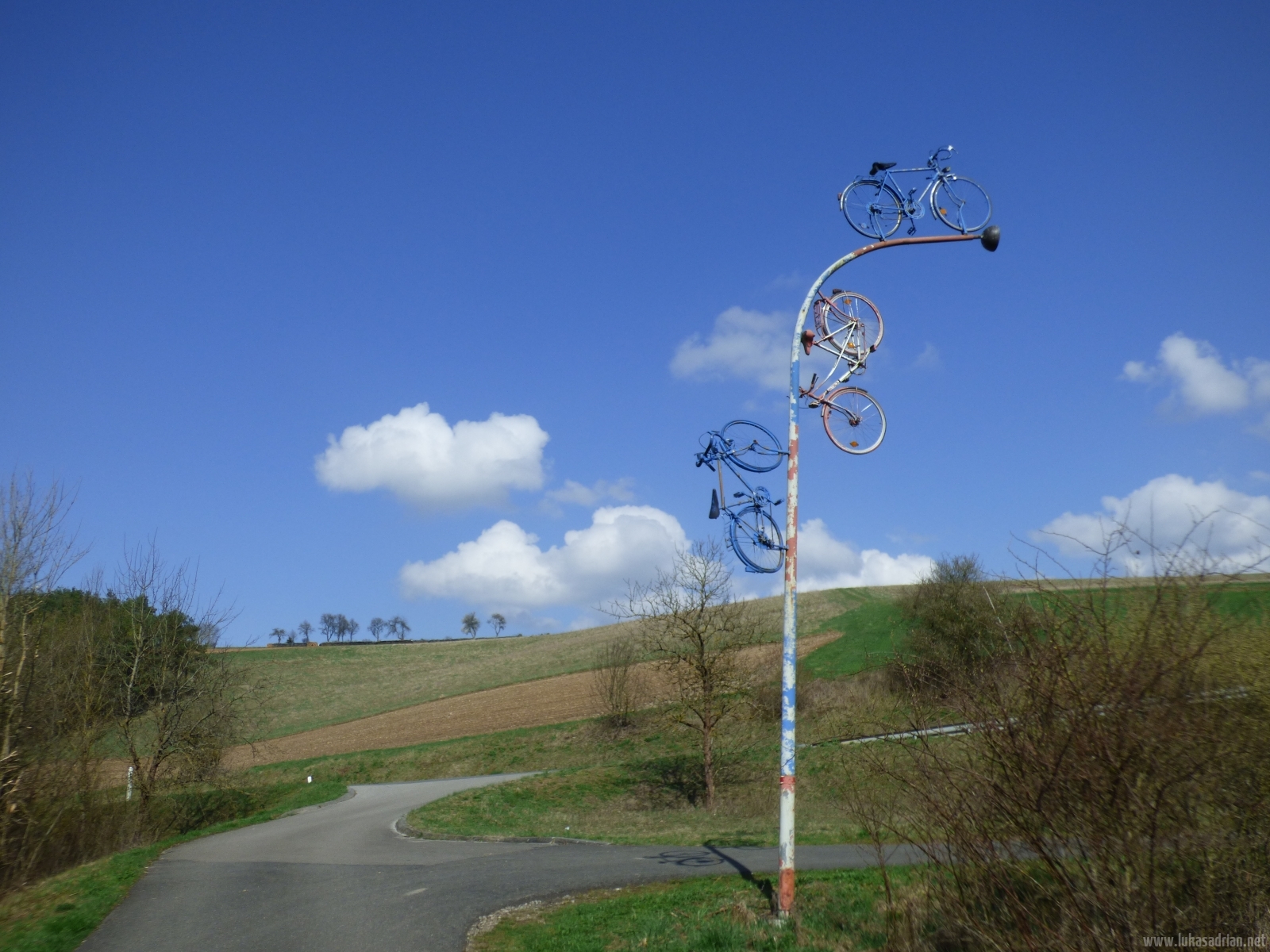 On the way I kept seeing forests covered with white flowers. Unfortunately, I don't know what they were:
Such a spring after a grey winter can be really great. But this is just the beginning.
I was Boxberg (or something similar), because there is only here a shopping possibility, otherwise nothing is to be found in the villages. I received a piece of meadow for my tent from a farmer. All in all it was a great day. Also because the pain was a little less and I am getting more and more pleasure from the ride. Especially with the people who wish me all the best. So many people tell me how they would have loved to do something like this and I am just at the beginning of this incredibly great journey.
Despite the farmers' coffee, the morning was not so great. Everything wet and snails everywhere. Wrapped up the wet tent and started listlessly.
When the sun was shining (and I was allowed to push again and again), I rested for about 45 minutes in the middle of fields. There I had breakfast and let the sun dry the tent on the alphalt.
Then it started again. Through small villages and permanent ups and downs, as often. My powers soon ran out. Normally I take a break every 4-5 days times 2 days, but here I wouldn't know where. There is no free internet in Germany, where you could go to a couchsurfer or a hostel. I have never seen anything as bad as in Germany in any European country.
Except for a few nice views I kept pushing up, sometimes I went down, then I had to brake because of a bend. Almost everything is deserted country roads, sometimes a bit through the forest, then a cycle path along the road. Not even someone came to meet me, it's so lonely here. Okay, I won't mention the cars. My motivation was not exactly high and the strength left me faster than I could think.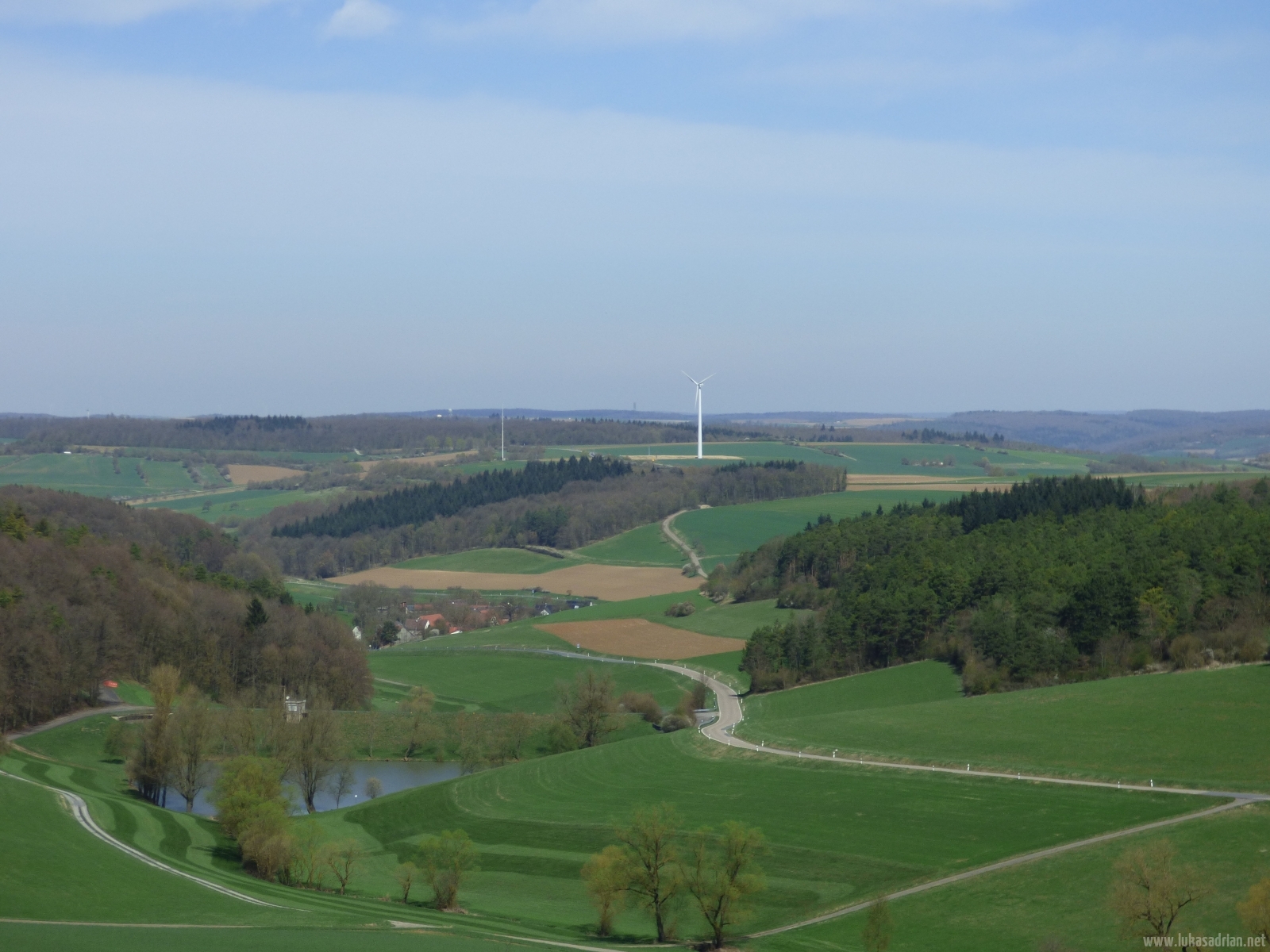 Sometimes you also have to treat yourself to a few minutes' break: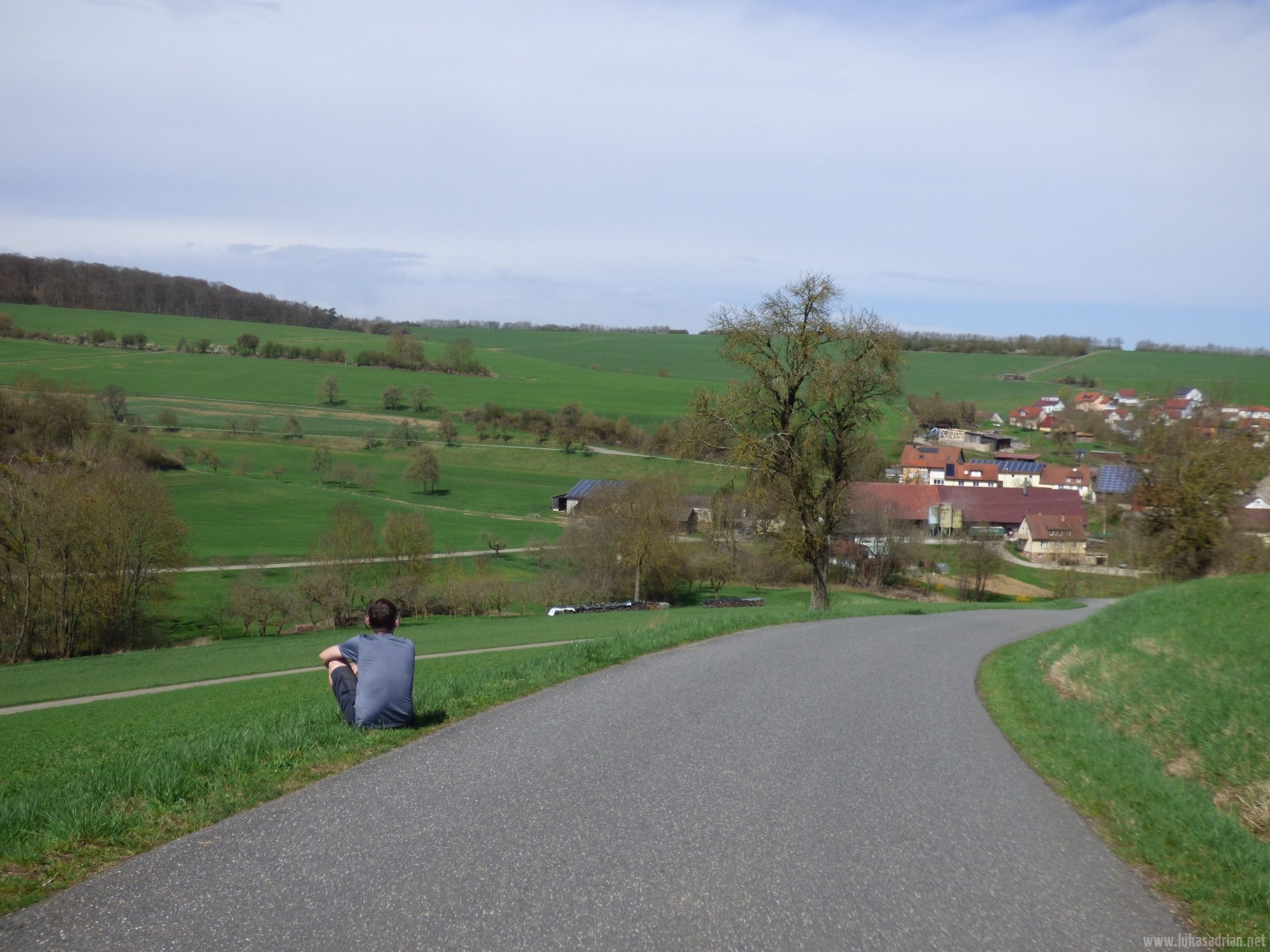 After an incredible 42 km and about 3 pm I gave up. In a village I asked for a piece of meadow, where I also found. It's just a meadow in a village, I don't know who it belongs to, just a piece of meadow. I am looking forward to the morning, when everything will be full of snails again and totally soaked, I thought to myself. Besides, I heard it's going to rain tomorrow. Well, sometimes you have to dig in the dirt to find something. So wait for tomorrow.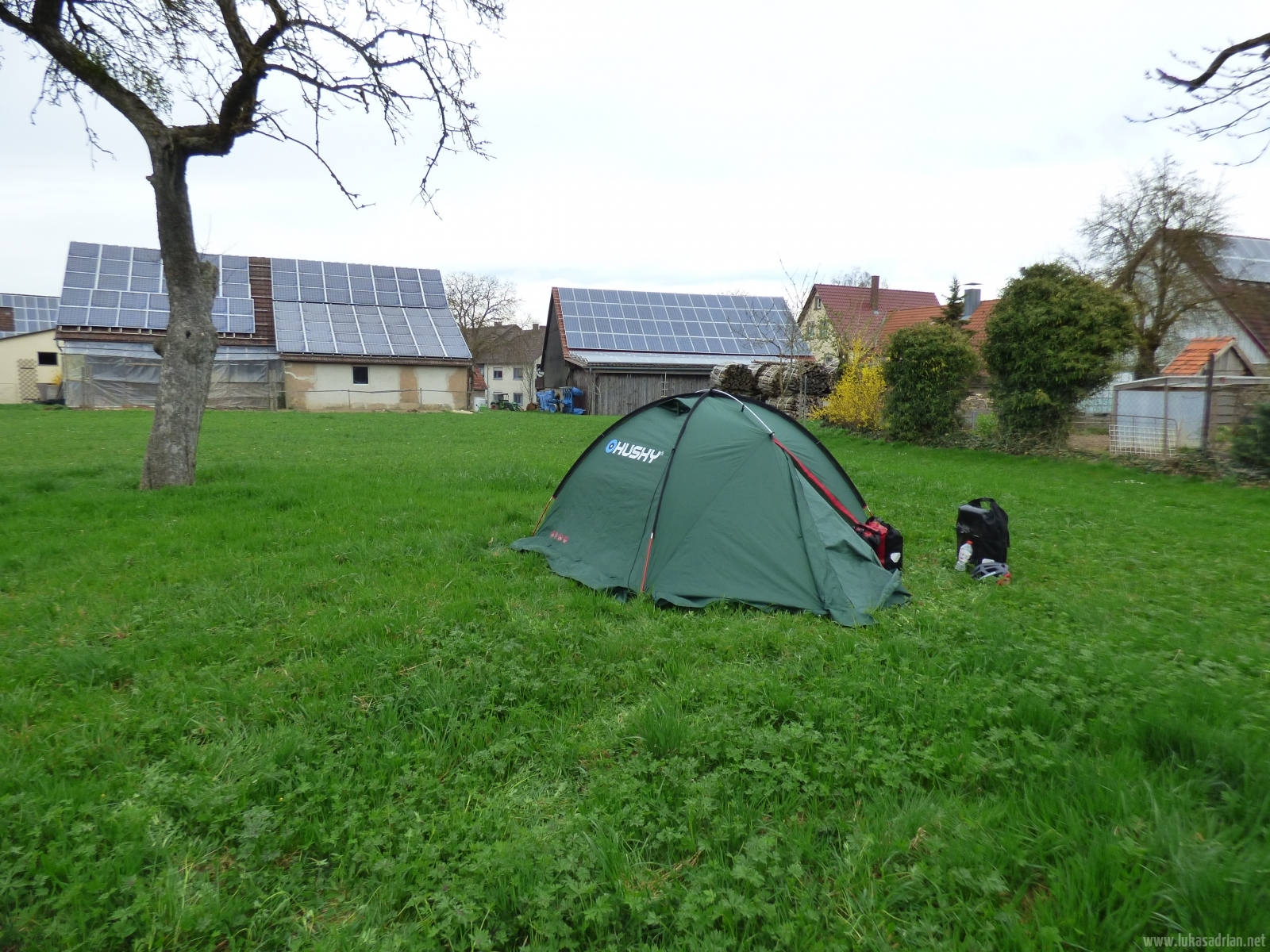 Now I was sitting in the meadow, totally quiet. Sometimes you could hear a bark, sometimes a chicken. I ate my spaghetti with Bolognese, bandaged my knees and waited for the next day to come. I was hoping I could recover by tomorrow. But the time passed quickly. I was worried about some things, e.g. do I manage to survive this journey? What about homesickness, when will it become so strong that I have to fight it? Nevertheless, I was able to conclude one thought: Did I do everything right with this travel decision? Yes, definitely! No matter if I come home in 2 weeks as a licorice wreck and crying with homesickness, it was the right decision! I'm really happy to have made this step in my life, whether it fails or not, I've already won.