After 2 1/2 months the farewell from Turkey comes closer and closer. I will allow myself a conclusion at the end of the contribution times.
We drove off from Adiyaman and wanted again to the Nemurt. It was really hot, as we rarely experienced it. When I looked at the thermometer for a short time, the temperature dropped rapidly due to the wind. At a comfortable 52 degrees I was able to take a quick photo.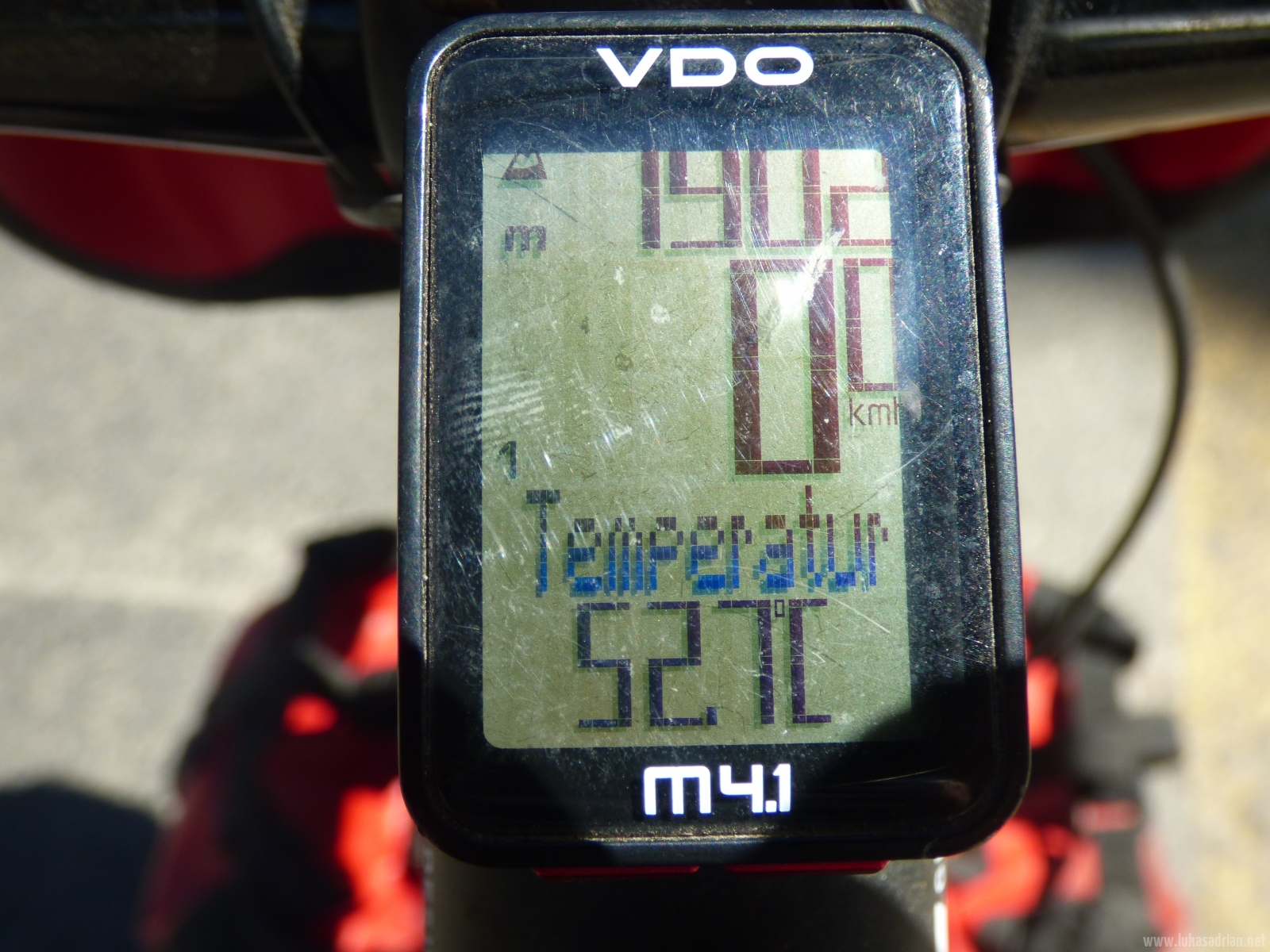 Shortly behind Adiyaman there are still some ruins to be found, which of course we also took with us. Like in Capadocia the houses were carved into the rocks. It would be really great to see what it could have looked like back then.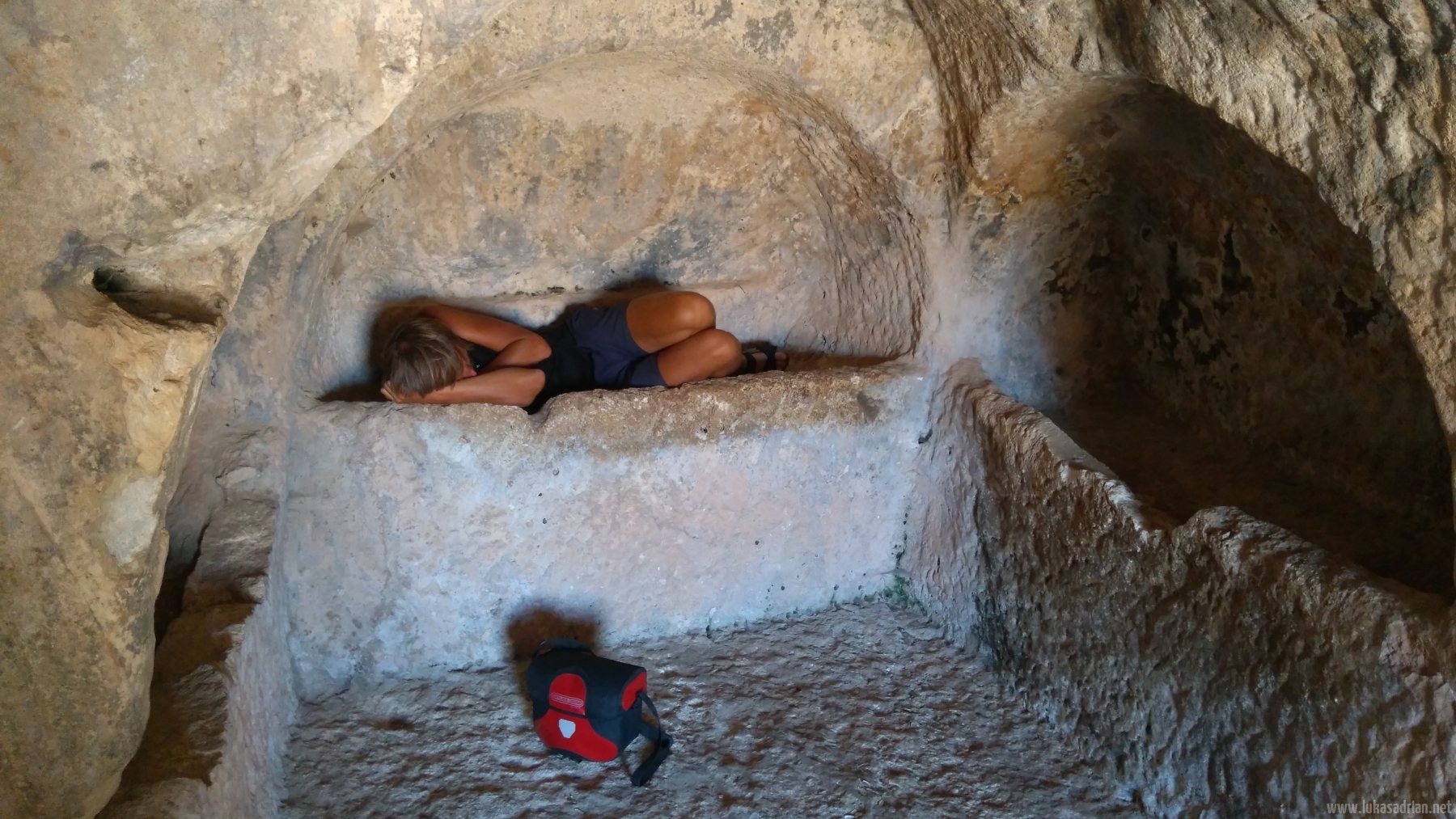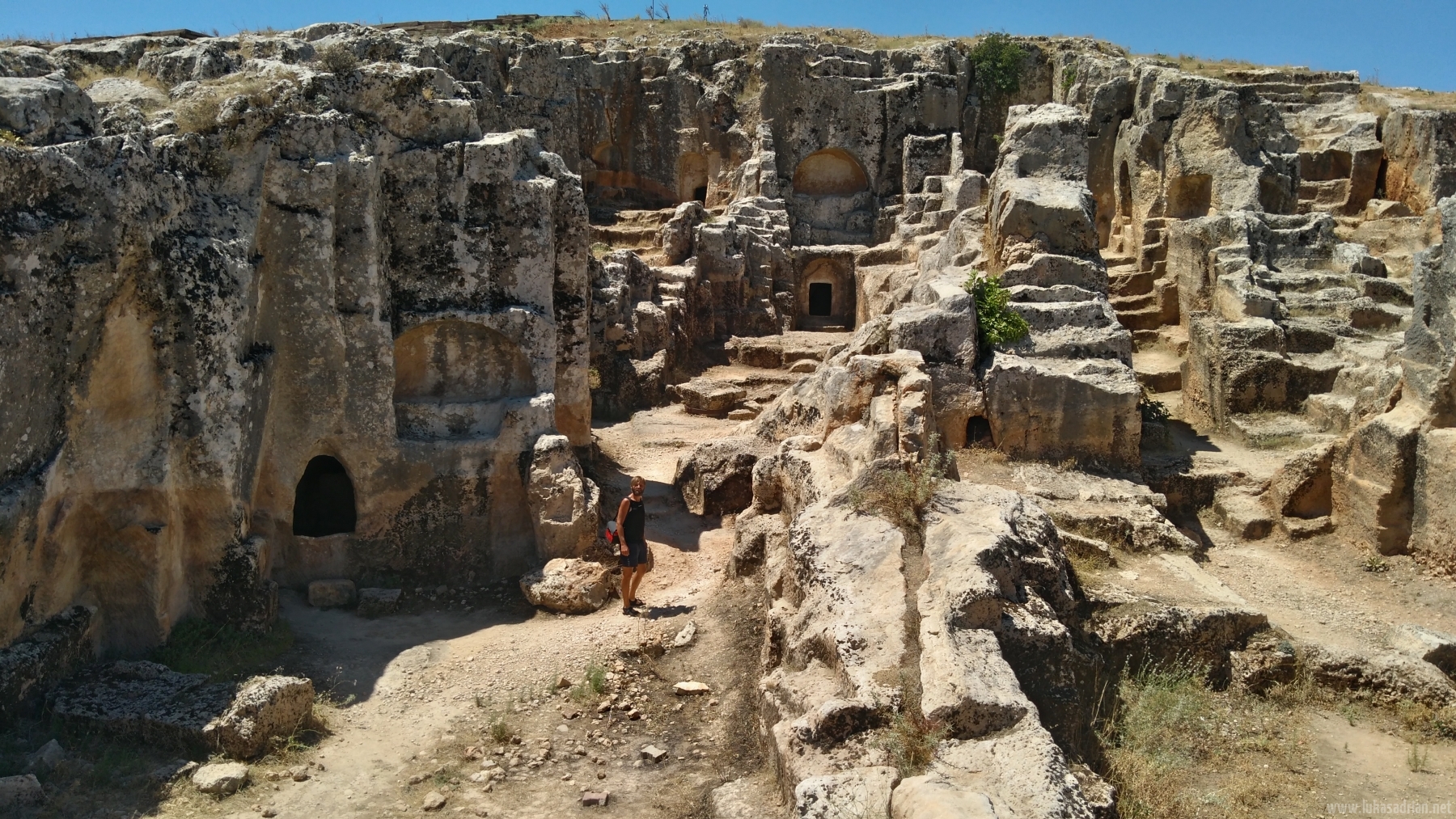 We also drove past the gas station where we had received Çay and snacks a few days before. We just wanted to say hello. Of course at a Çay. Çay, the beer of the Turks.
In Bölükyayla, at the entrance of the city, opposite the Pide bakery, we ate again the best Çiğ Köfte. Of course there was also Çay and conversations by the smartphone and hands and feet. So if you drive via Bölükyayla to Nemrut, you can have a portion of Çiğ Köfte, it's worth it!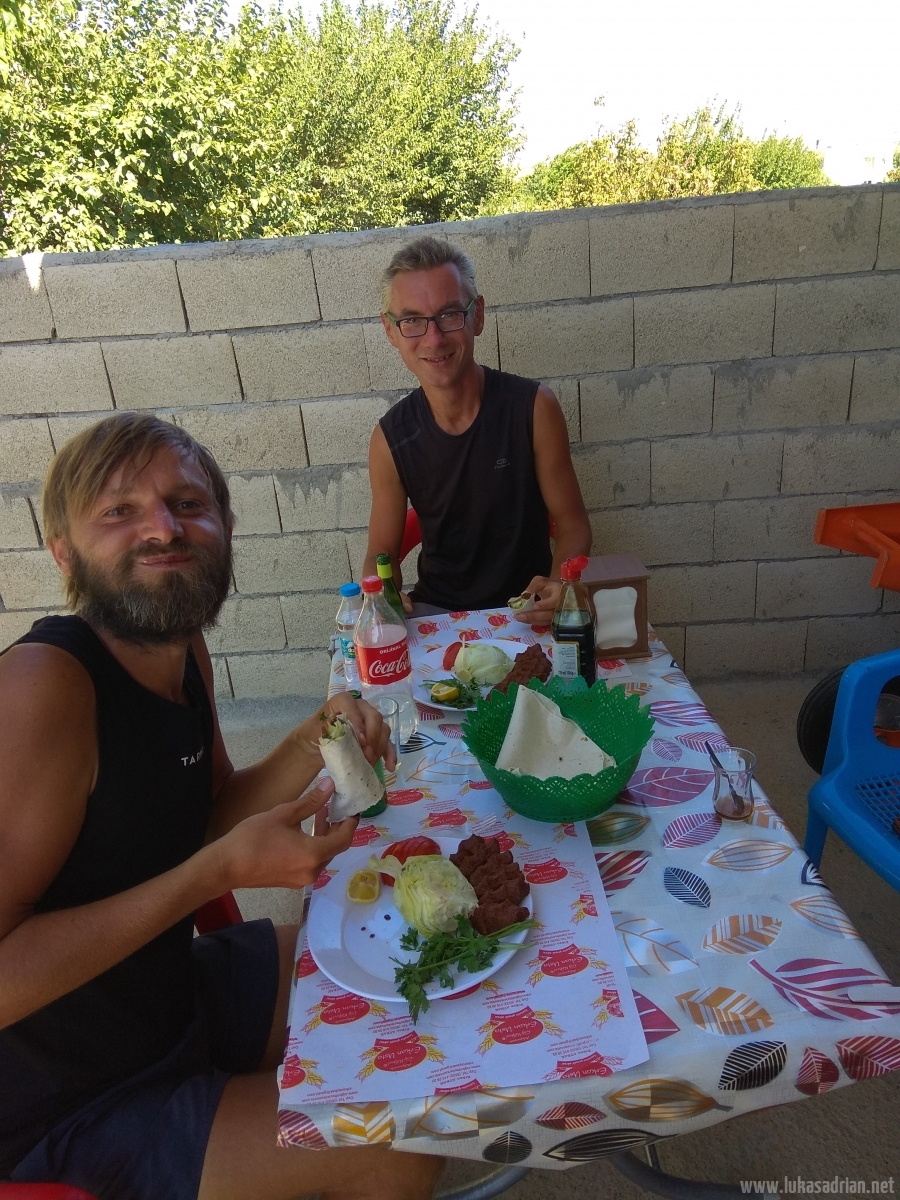 On the way, when we looked briefly at a river, 6 to 8 children strummed and all said: "Money, Money, Money…"! Negative was that some of them tried to open my front pocket. When I wanted to drive off, one even held me tight and the repeated cheekily my words. When I finally got going, I heard stones coming up behind me. They probably didn't want to hit me, but I would have loved to have given everyone an abortion.
Be that as it may, we slept on a small field that day, where the owner stood next to us a few minutes later and wished us good night. Unfortunately he has nothing to eat for us in the garden, he said.
From the campground we saw another castle, which we wanted to visit the next day. But as we learned the next day, it was closed for renovation work.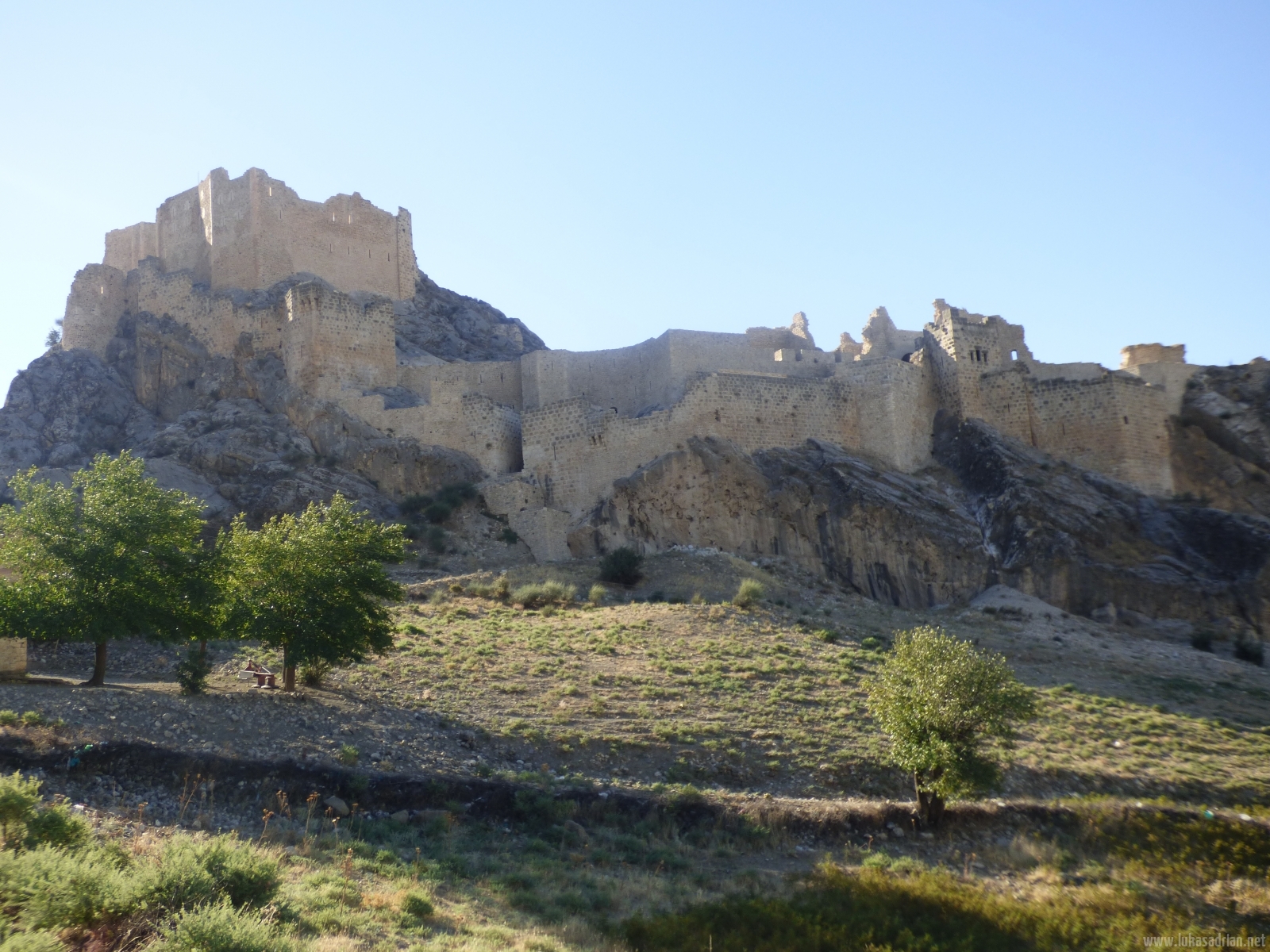 Then it went approx. 600 to 700 m to approx. 2100 m uphill. The distance was quite lonely, rocky and with a speed of 5 to 7 kmh we came slowly closer.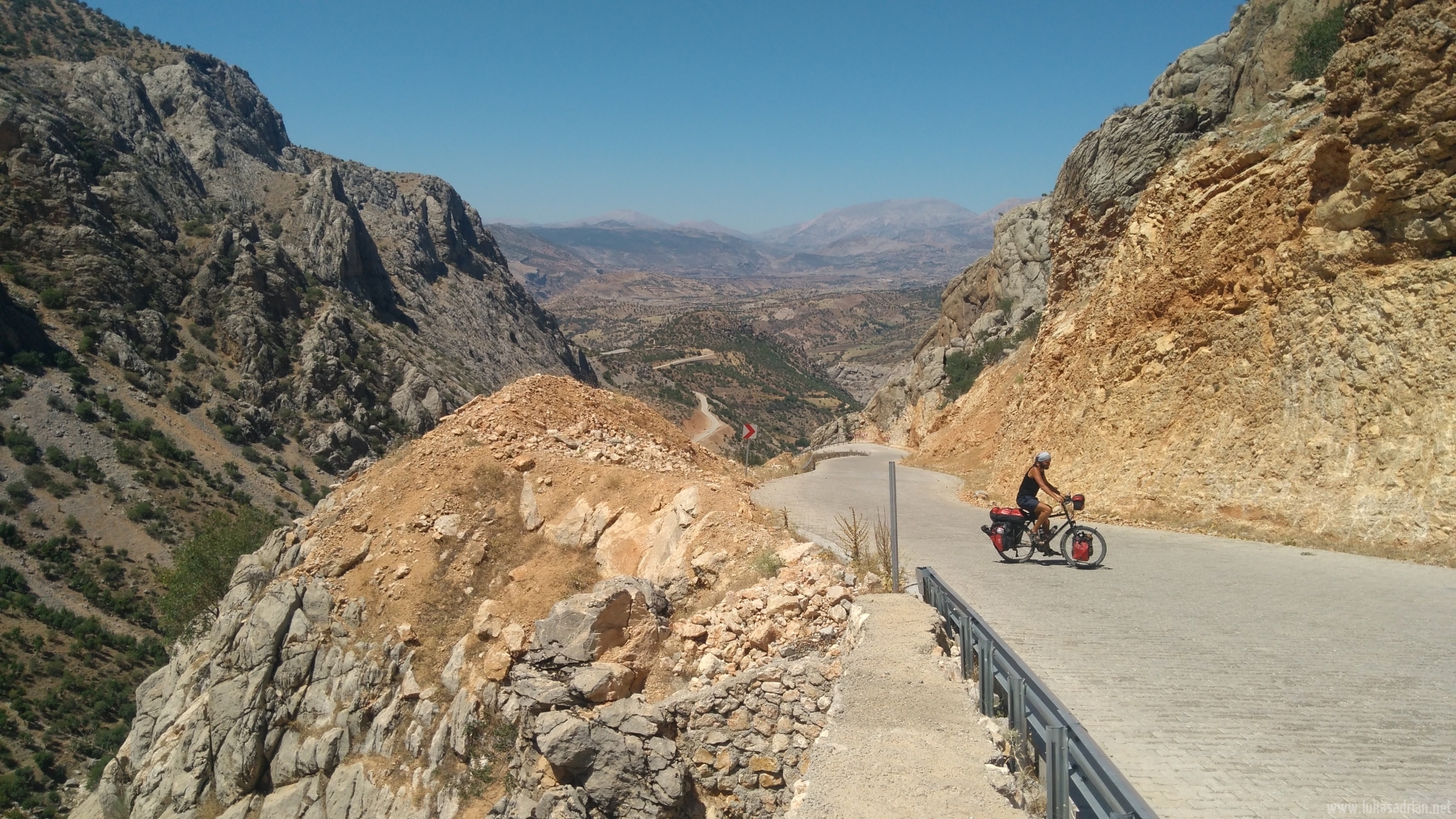 Unfortunately there is no water on the way, so you have to go into a village to get water there. Almost everywhere in the villages there are water points where good water flows. The air was incredibly dry, one sweats hardly or not at all. A salt crust remained on the skin.
On the way we stopped at a cave that has something to do with Romans or Greeks. But without a headlamp and sandals I did not dare to go further down.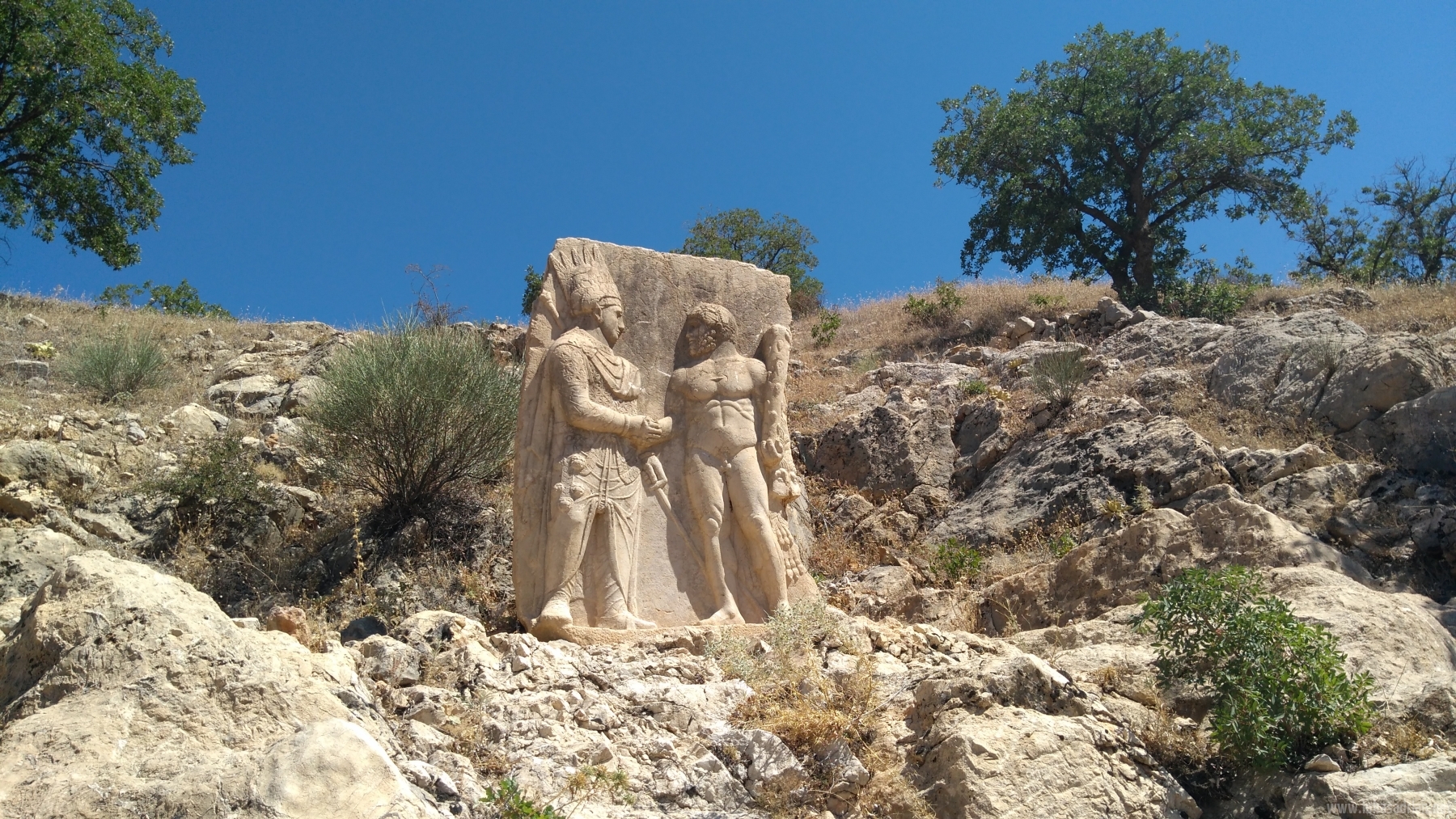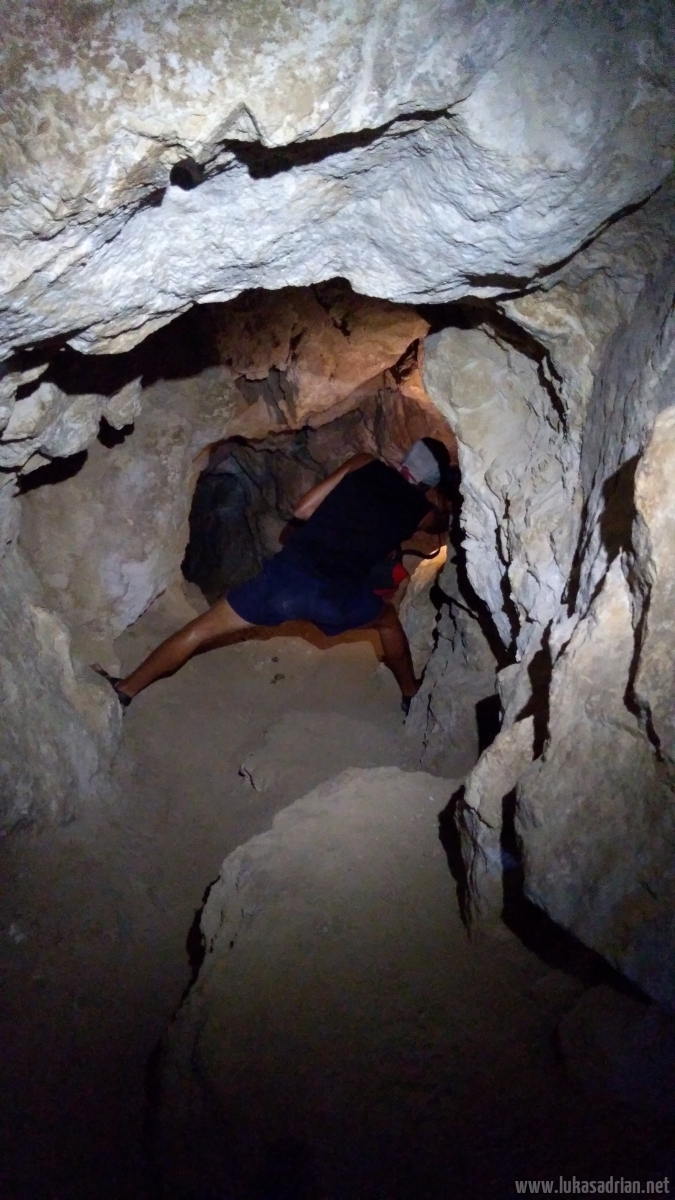 Finally arrived at the top, it went up with a bus for 5 TL. Great view from above!

A few hours up, a few minutes down.
The next day we had breakfast together with other Turks at a bakery. Sometimes tasty food can be so simple: Just give the peppers, eggplant etc. to the baker, he puts it briefly into the fire oven, then spread out the newspaper, take fresh bread, the vegetables from the oven, some cheese, tomatoes, olives and tea. You eat without plates, just with your fingers. New people come in, others leave. There was always something going on.
Shortly afterwards, when Michael wanted to go to the toilet at a gas station, it was of course worth an invitation for Çay again. With six or seven people we sat at the table and drank tea.
It went up a bit again, my knees got along well, got less and less problems, nevertheless I have to be careful.
It was really hot. I only had one litre of water left that I could easily get down with a sip. Unbelievable how fast 3 liters of water can disappear. Fortunately it cooled down from 53 degrees to 51 degrees after some time. On Michael Termoter there was something of 57 degrees.
The area looked like a stone steppe, big stones spread on a flat surface, sometimes a tree to see. Otherwise only this country road and this heat.
Still full of hope, passing the lake, the stone steppe came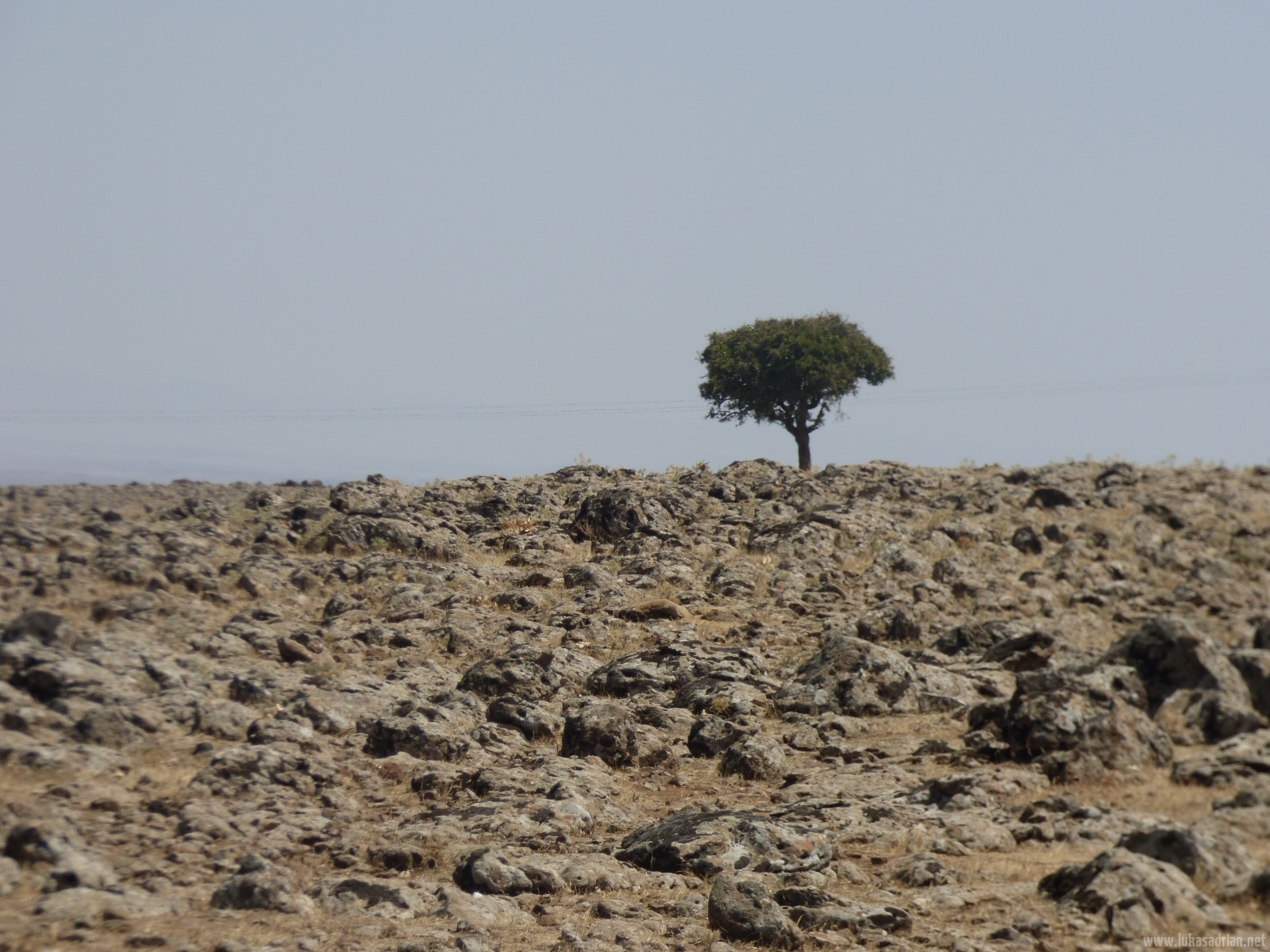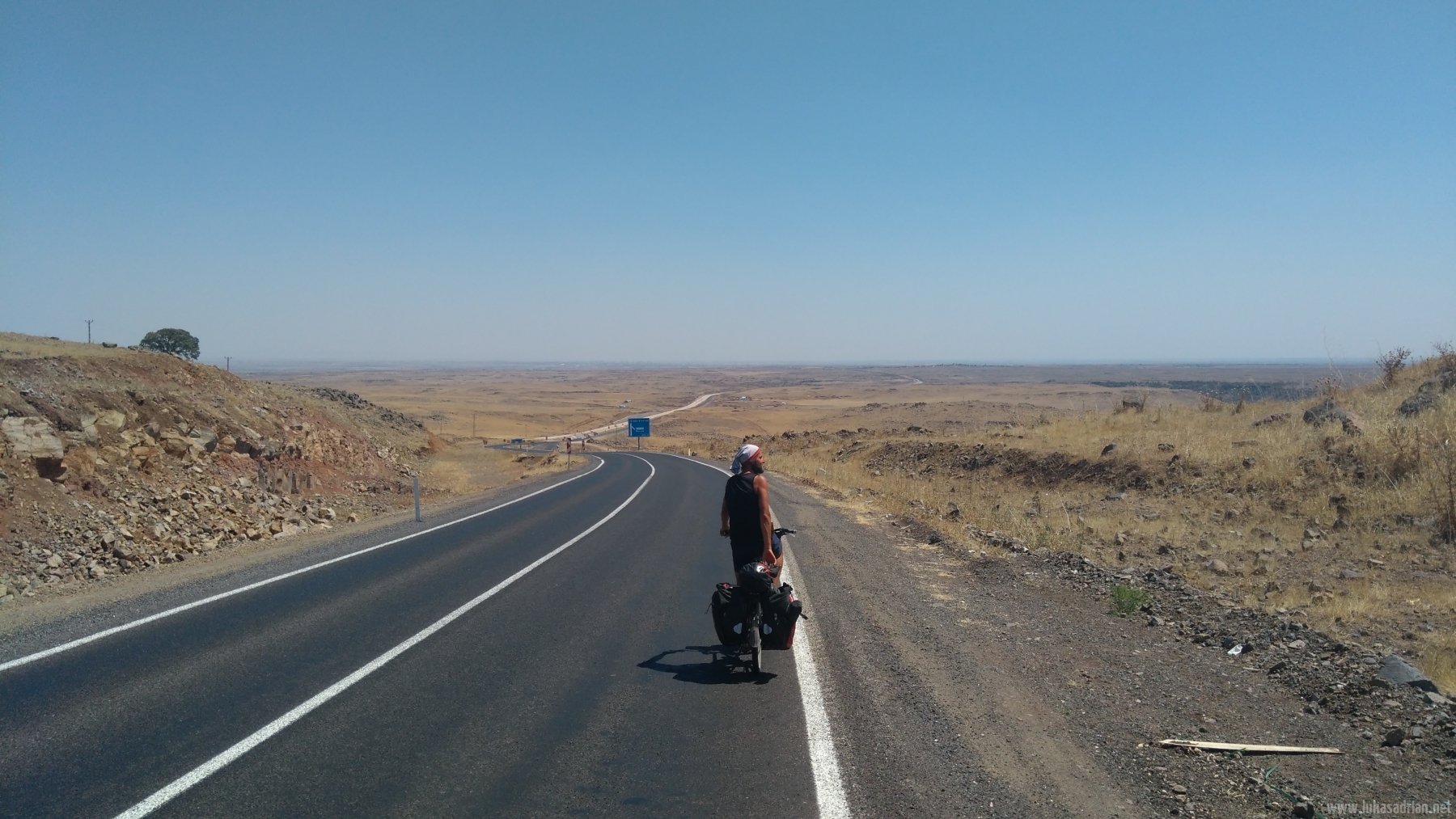 Even the wind coming from the side was like a foehn. When we finally reached Siverek, we went directly to the gas station to drink water and play through clothes. Afterwards we rested with water and of course Çay. We were just exhausted and looked for a good place to sleep on the spot.
In the city you are of course invited to a Çay more often, people wave to you, sometimes people want to have a Selfie with us, sometimes you feel like such a VIP person.
We quickly drove out of the city because it was getting darker and found some trees for our hammocks near a construction site.
The next morning, when we had breakfast at the construction site, there was of course Çay and breakfast again in Turkish style with the construction workers. Even if I repeat myself with the invitations again and again, it is really the case that the people here are very hospitable. Surely I didn't even mention a few invitations. The country always brings us a smile on our face.
In Diyarbakır we stayed two days in a hotel. We went to the great old town, visited the castle and just recovered. Of course, as a tourist one is often looked at and asked where one comes from. Unfortunately these are also the only words they speak.
With a smartphone you can sometimes exchange a few sentences (never translate to German, because chaos comes out, always set to Turkish English). Some people earn really very little money here and are still able to give us something. We never know how we should react correctly. I hope, the joy in our faces says also many words. Nevertheless one feels strange. You might want to share something, but people refuse. Now and then we gave some sweet fruit to the children of the parents who invited us. They gladly accept it.
Arriving in Batman (yes, the city is really called that! ) we wanted to sleep in the park, when a warmshowers host spontaneously announced his arrival and let us sleep in a gym.
The next day we had breakfast together and let him clean our bikes in his bike service shop. We drove by bus to Hasankeyf, a thousand-year-old village in a rock that is to be flooded by the government in 2019 because of a dam. The local people are of course very angry and there will certainly be demonstrations.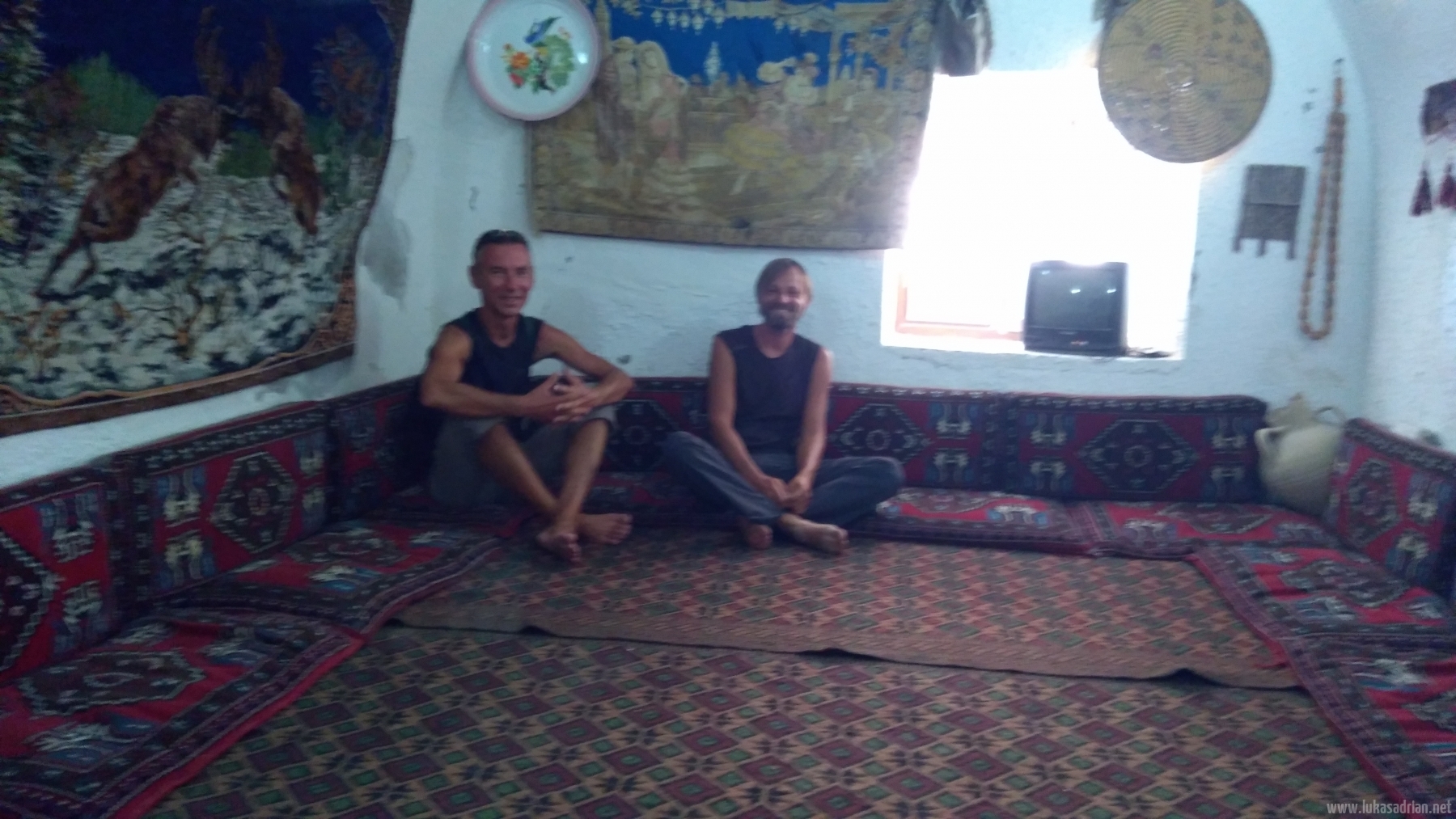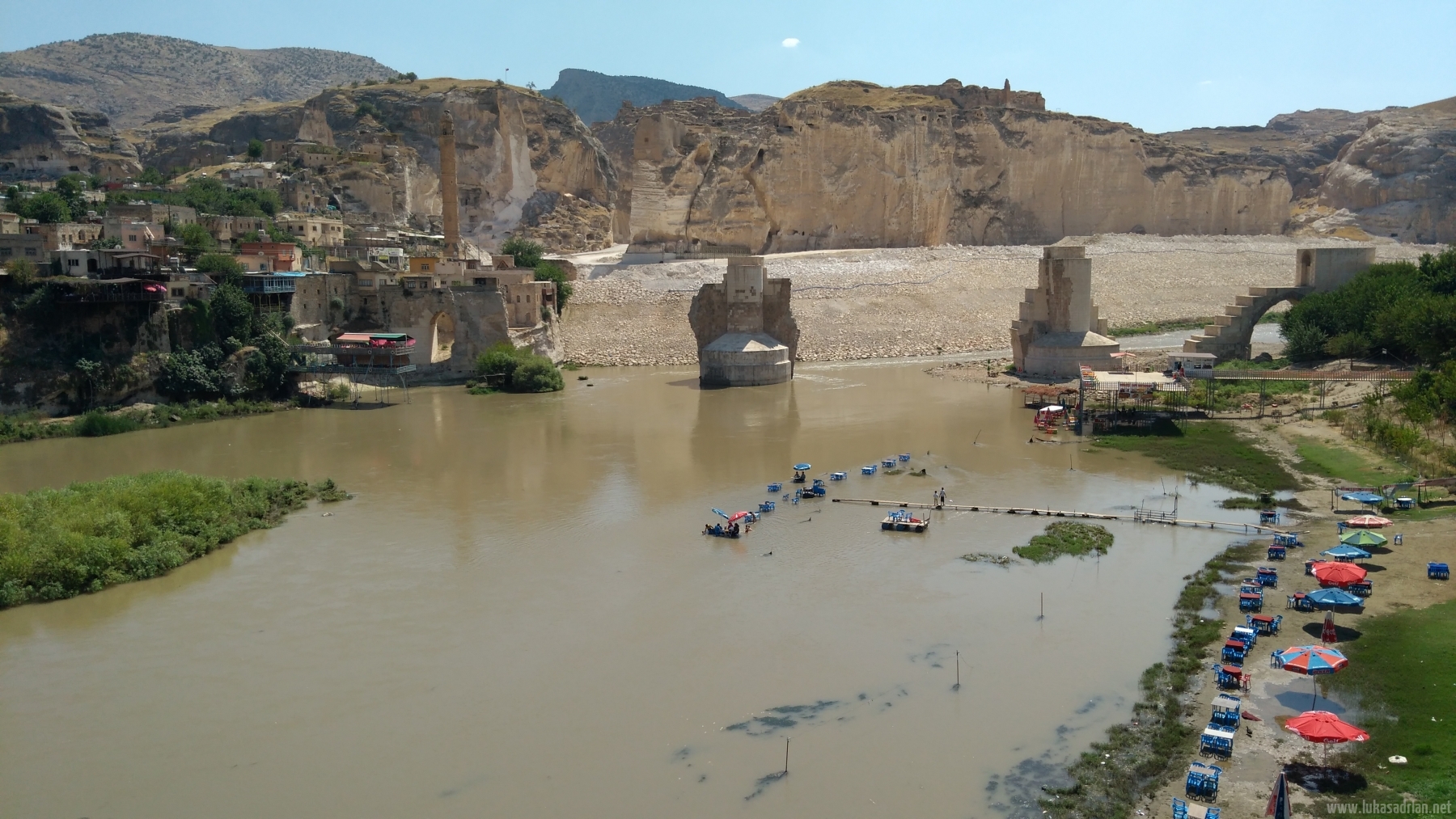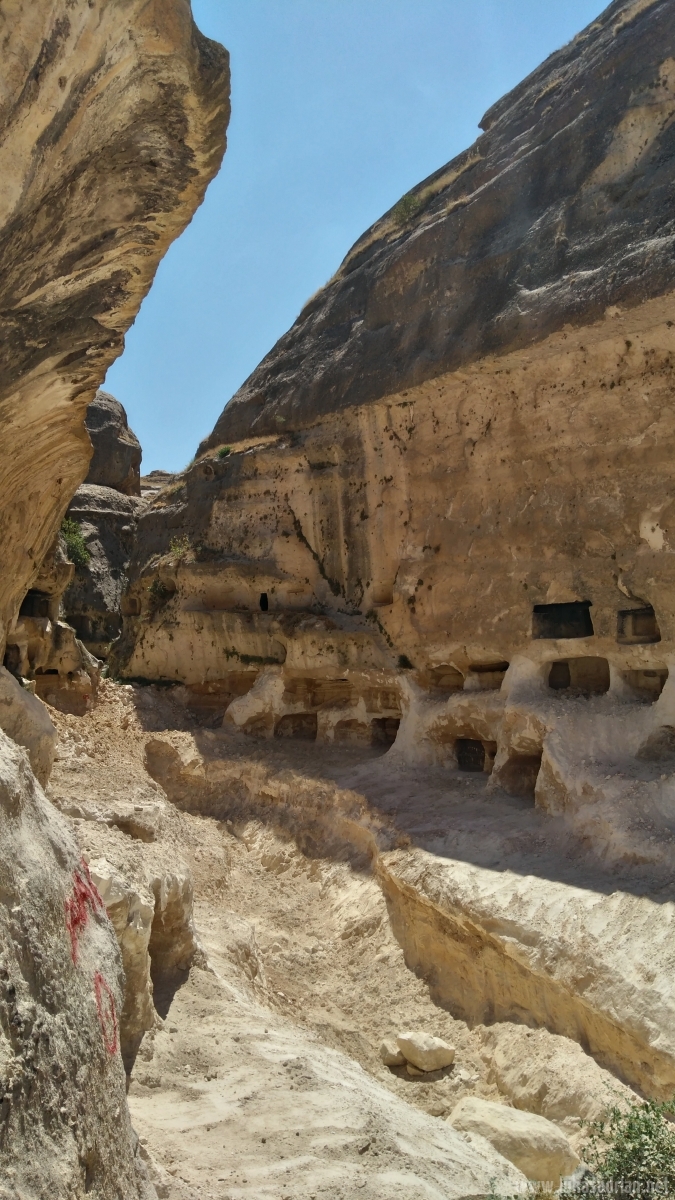 Teşekkür Mehmet!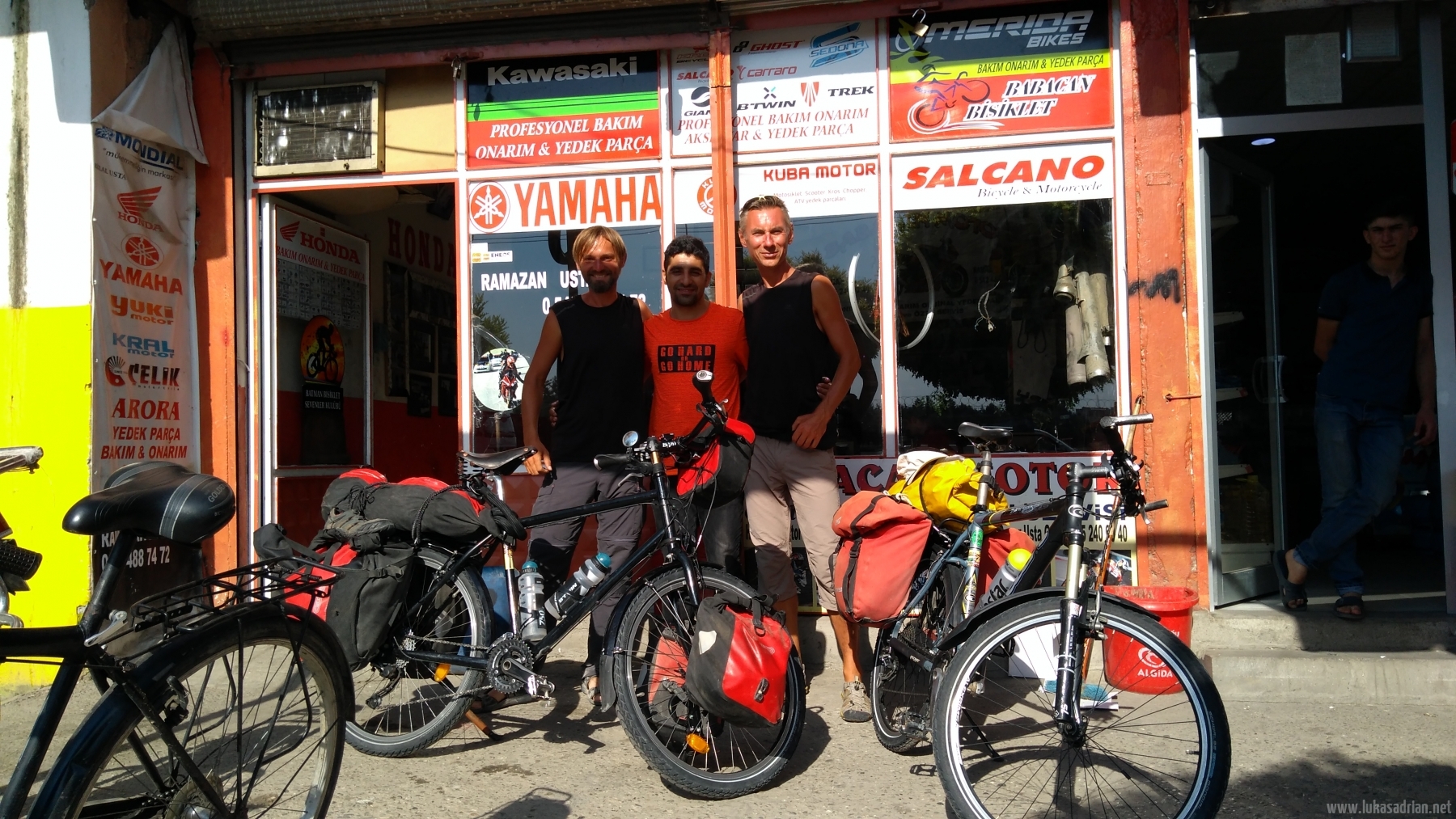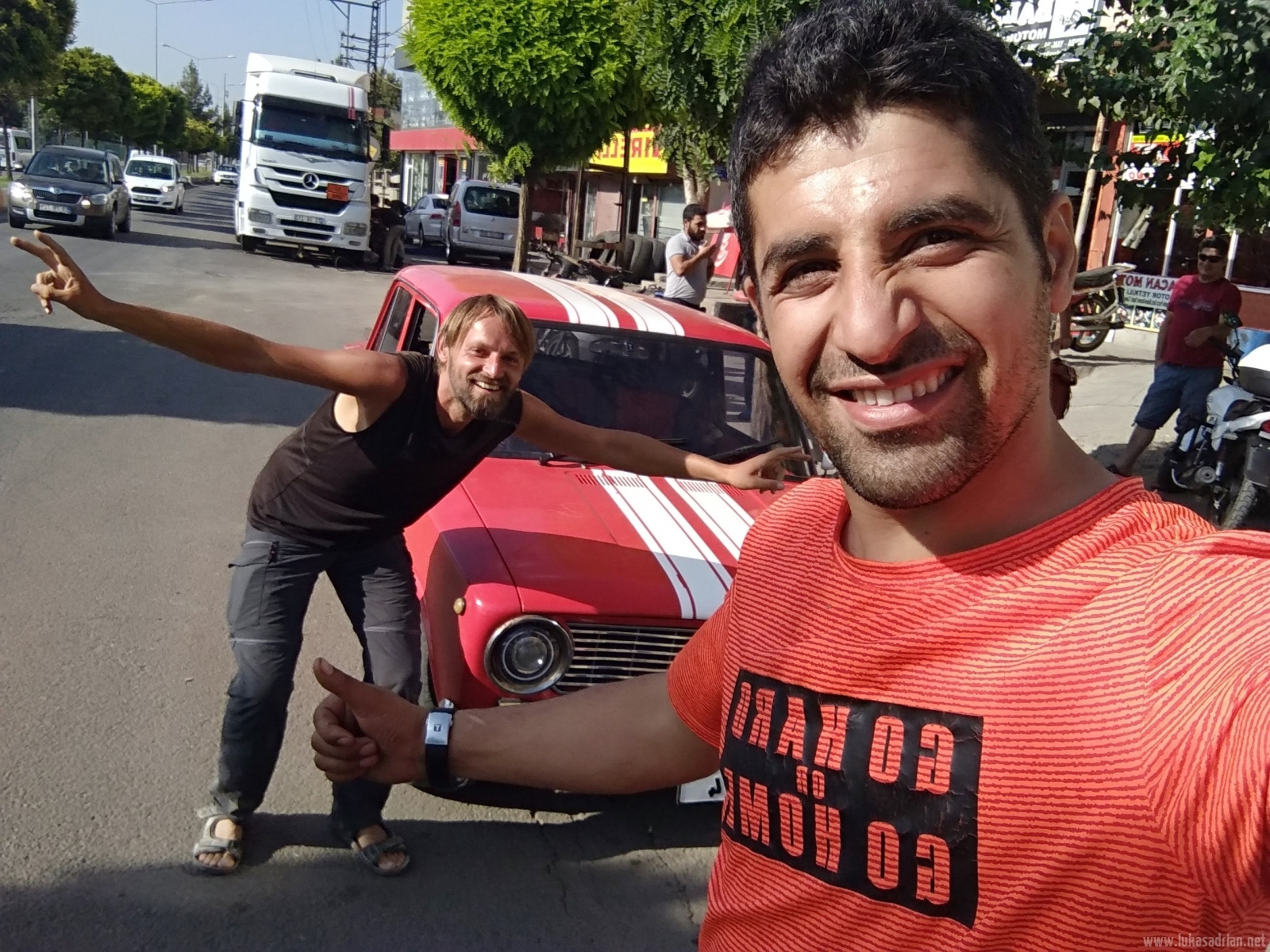 After Batman we drove towards Tatvan. When we arrived on the main road, a car stopped and we were given figs and candies and water. On the way there was Çay and cold water from two guards of a terrain. Then we wanted to have a rest in the hammocks, which resulted in a meal with a gentleman from the house next door. When I proofread it, I even think about how much people have given us in the meantime and that from the heart. Even in the shop, where you ask for something, a Çay invitation comes.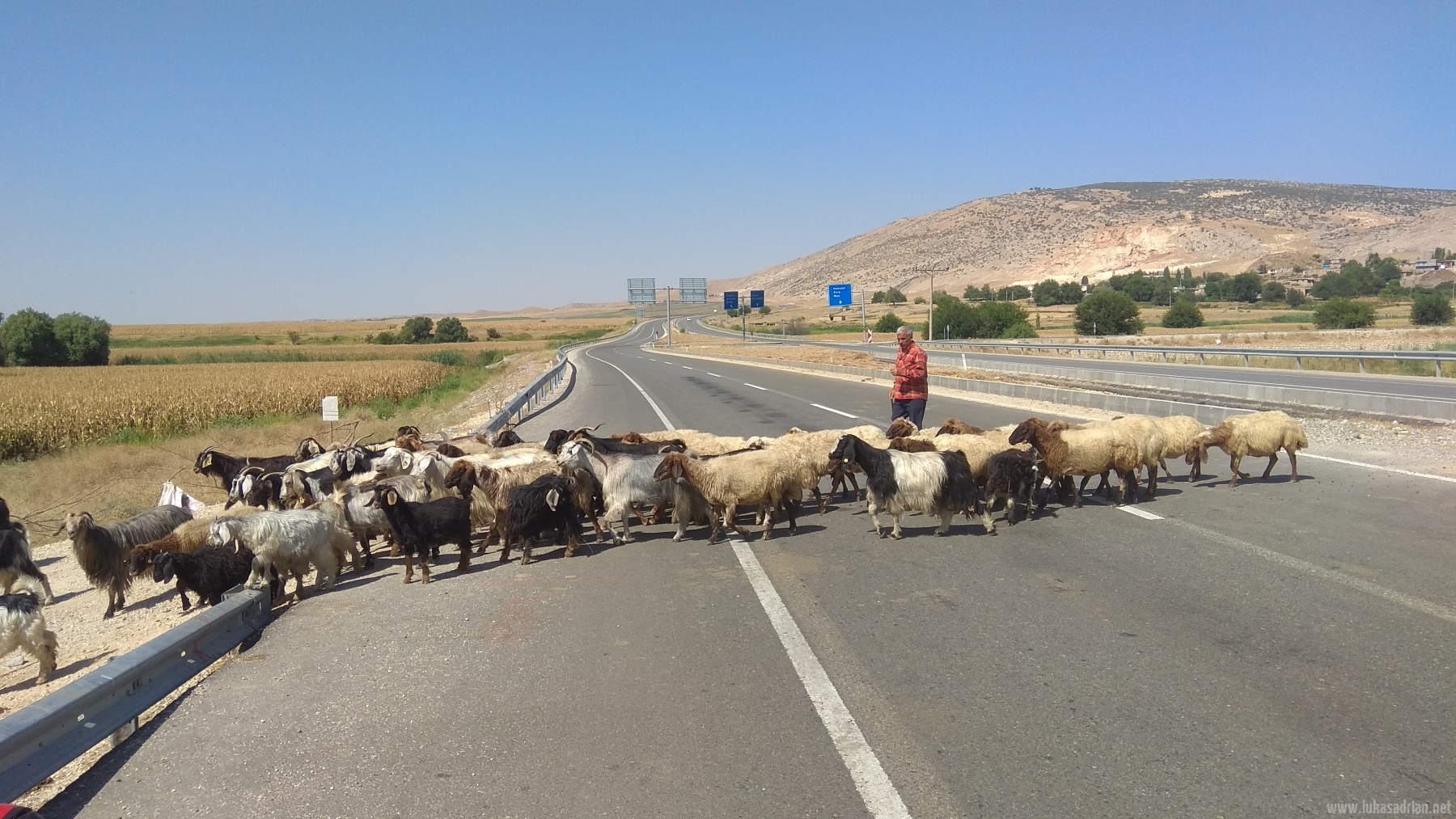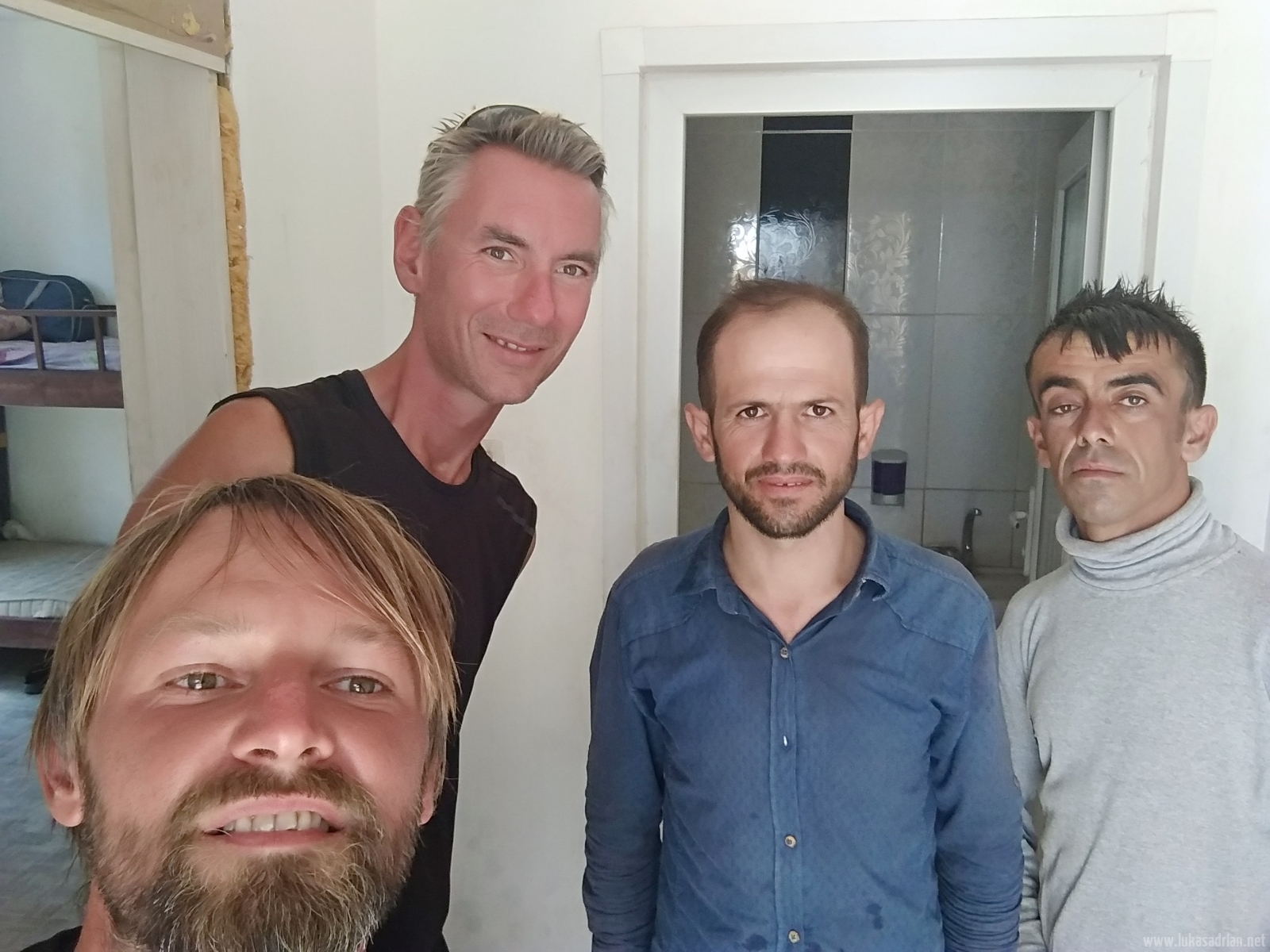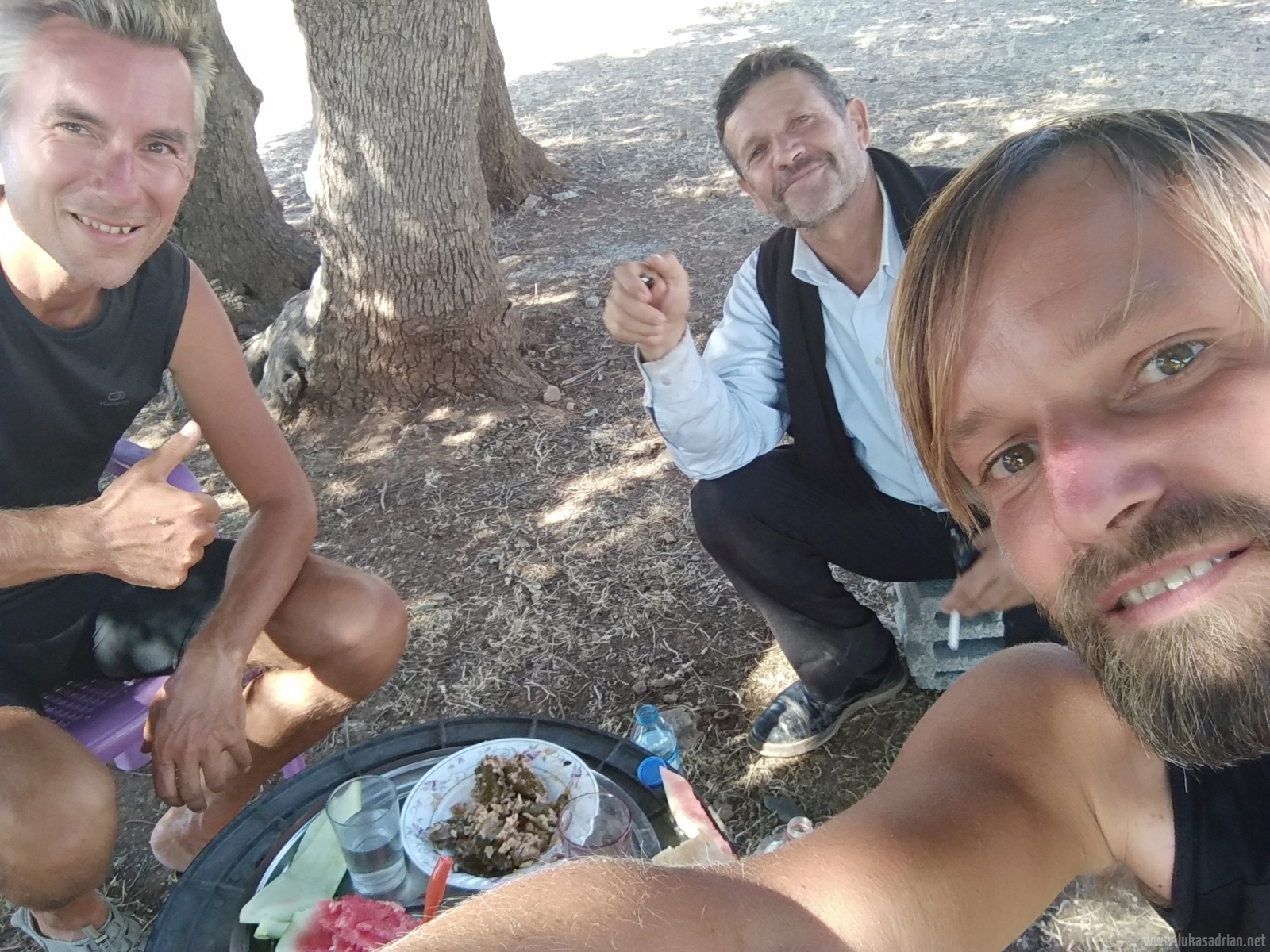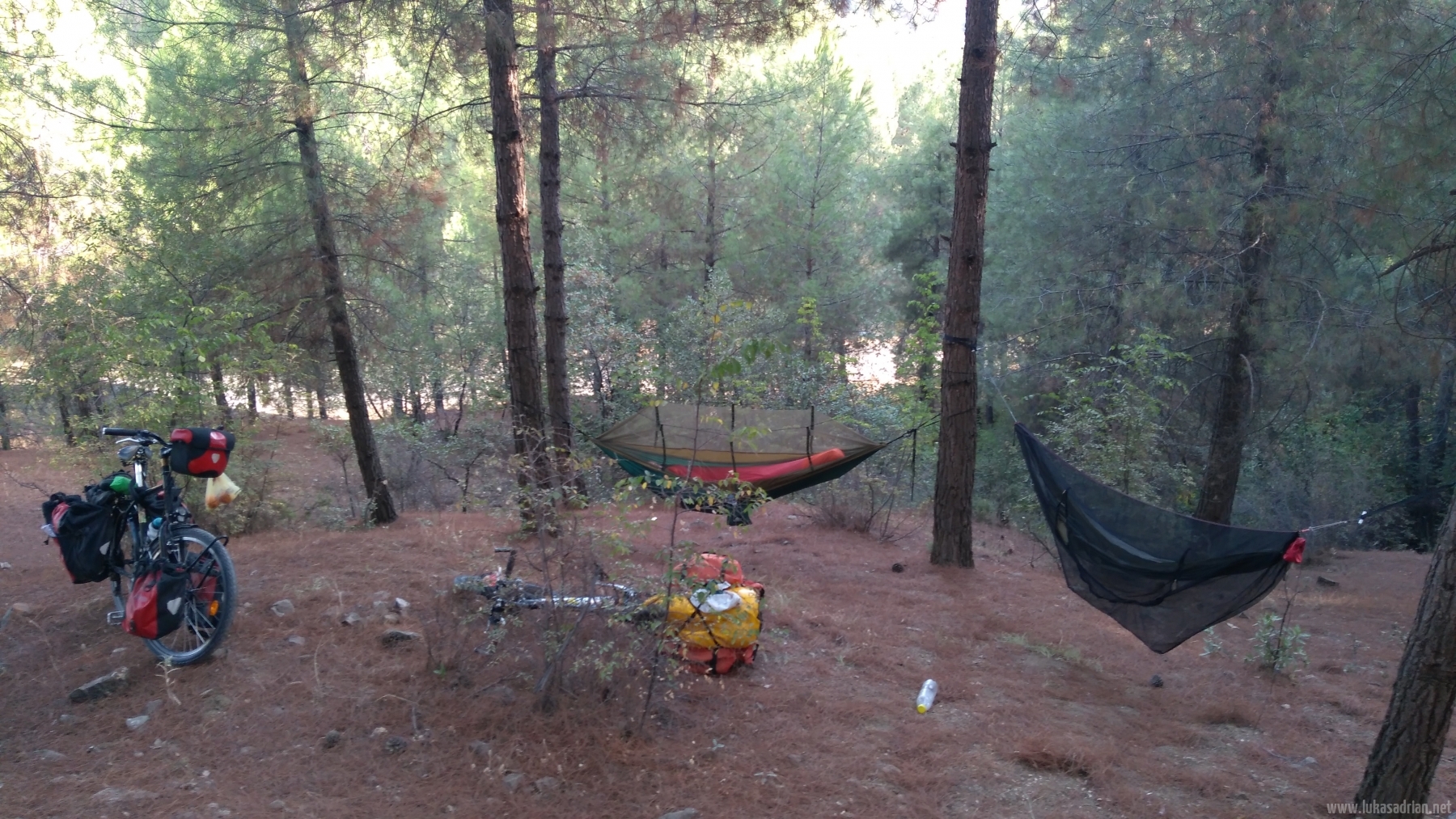 Cows also need a home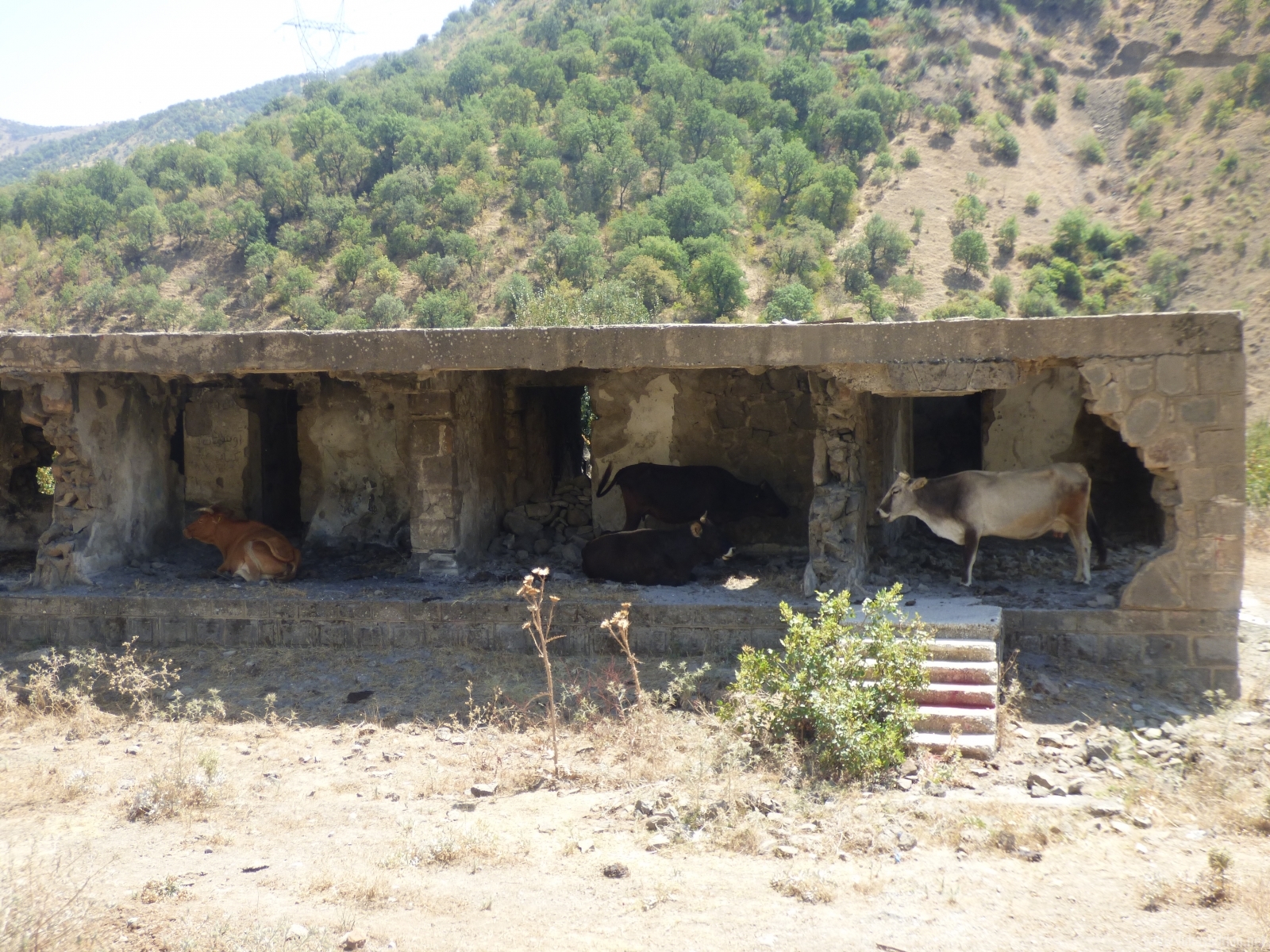 When we found a nice place to camp in a small suburb, we were offered Çay by the people several times. One of them sat down and his wife brought baklava and something to drink on three plates. What struck me was that any offer from us would be rejected. So probably fruit as well as a place on the ceiling. He preferred to sit on the ground.
In two days we reached a height of about 2400 m. Via Tatvan we went to Nemrut Lake, which lies in a volcanic crater. My altitude record was broken! 2542 m high with the bicycle!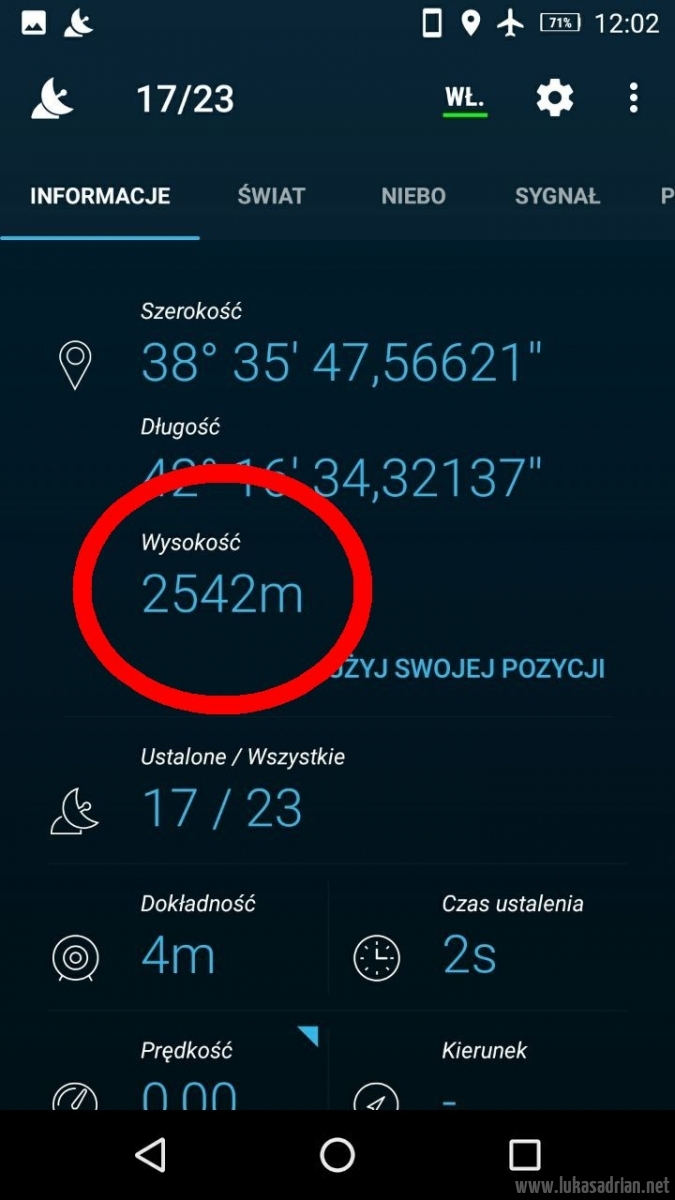 There in the volcano we also stayed overnight and look there, at over 2000 m altitude it was 11 degrees in the evening.
But before we arrived there, we were invited to dinner by two very nice families. The food was very tasty and the time with them passed very fast. We also had to say goodbye because we didn't have a place to sleep for the tents yet.
Thanks again for everything!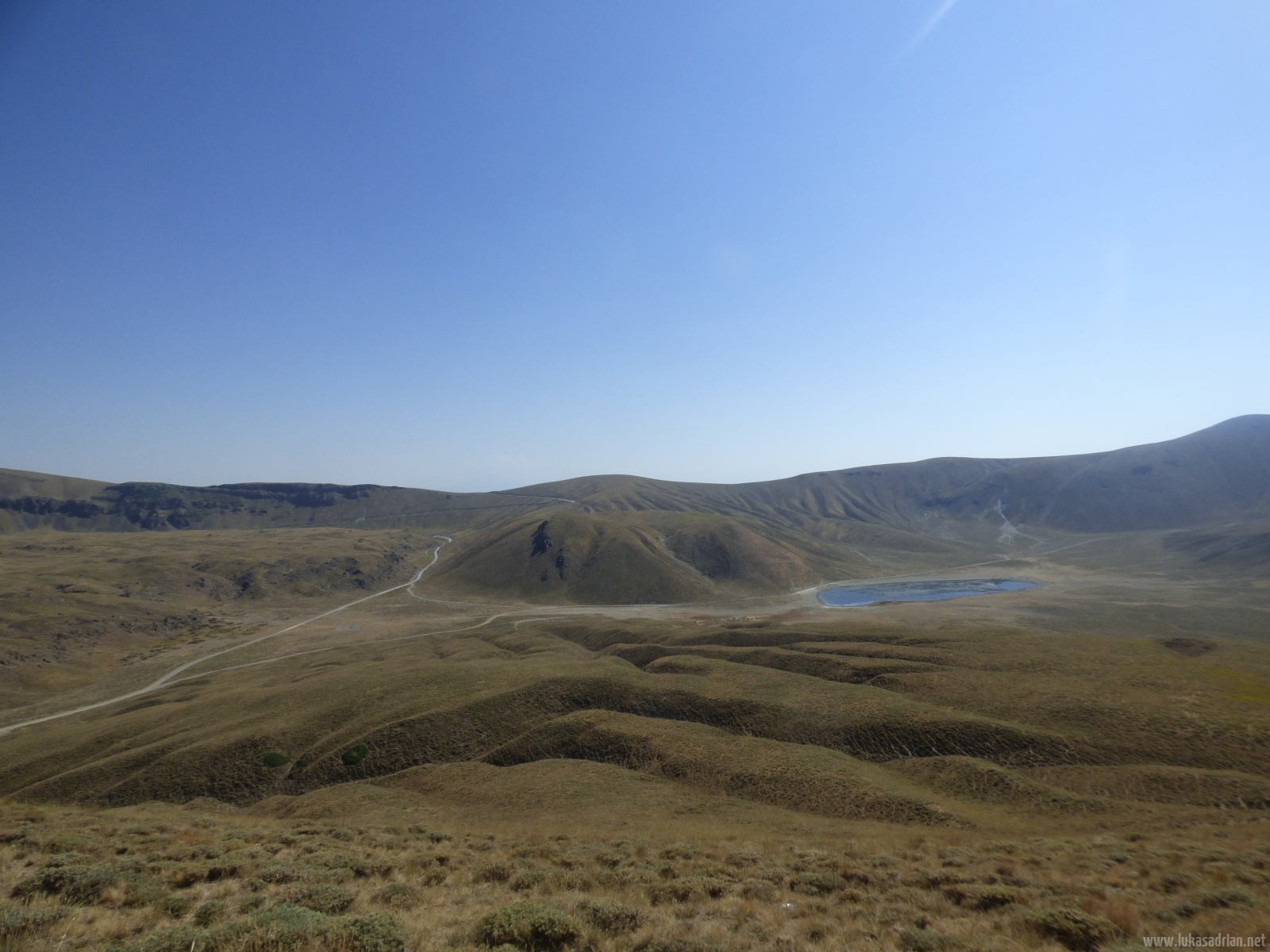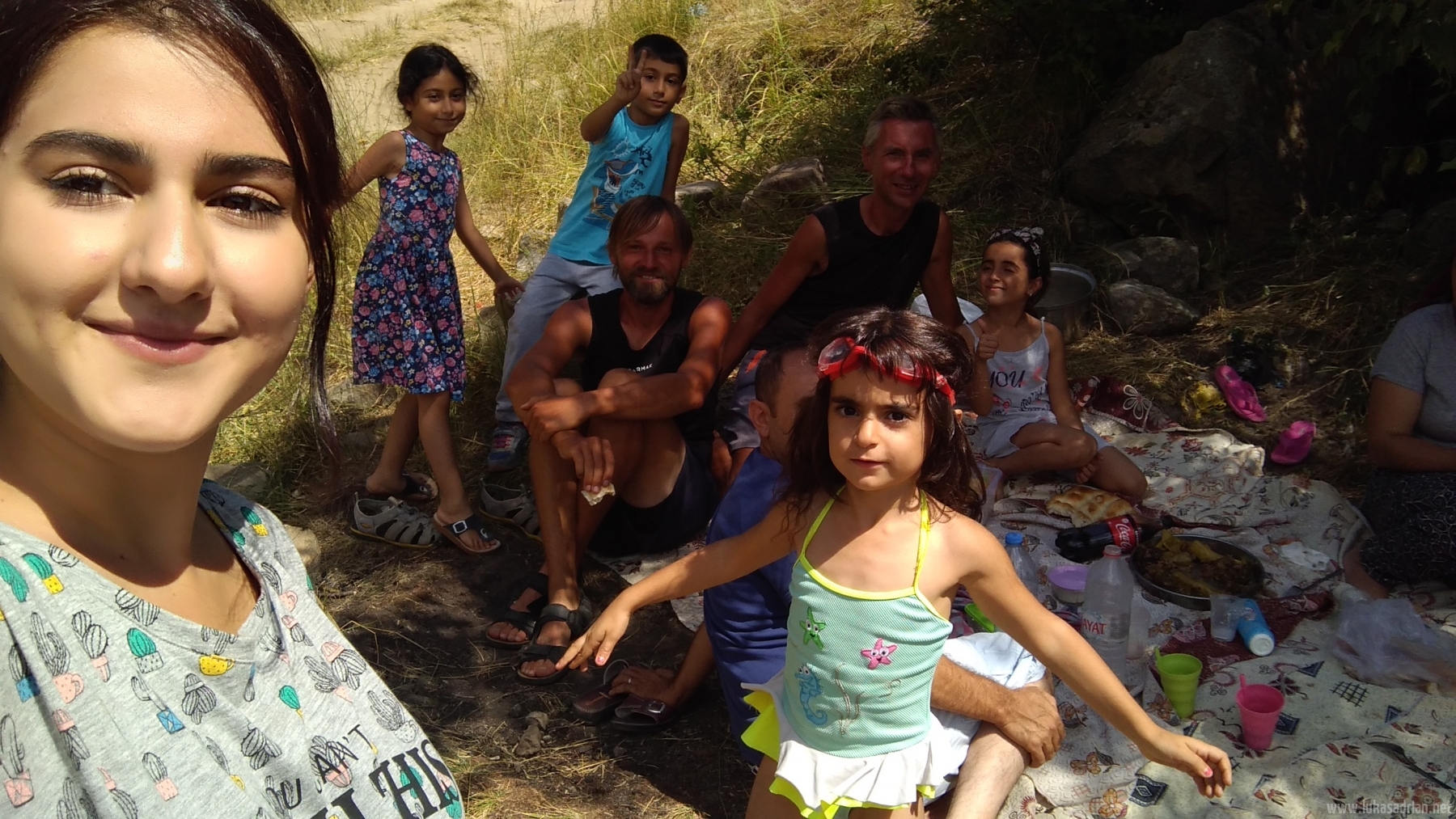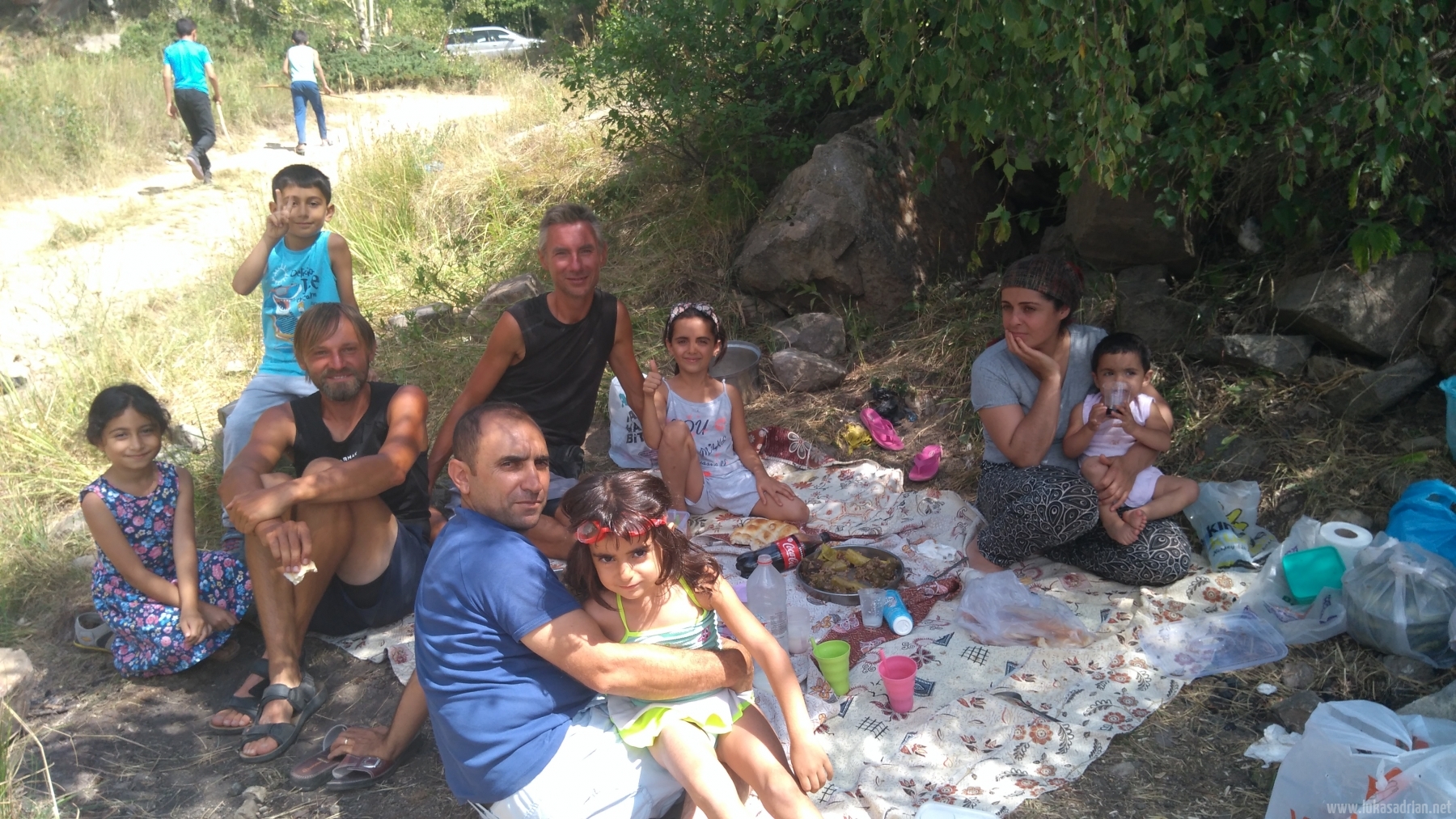 Not far away we also found a good place where we were greeted by a lot of people. Later we were brought Çay, food and juice.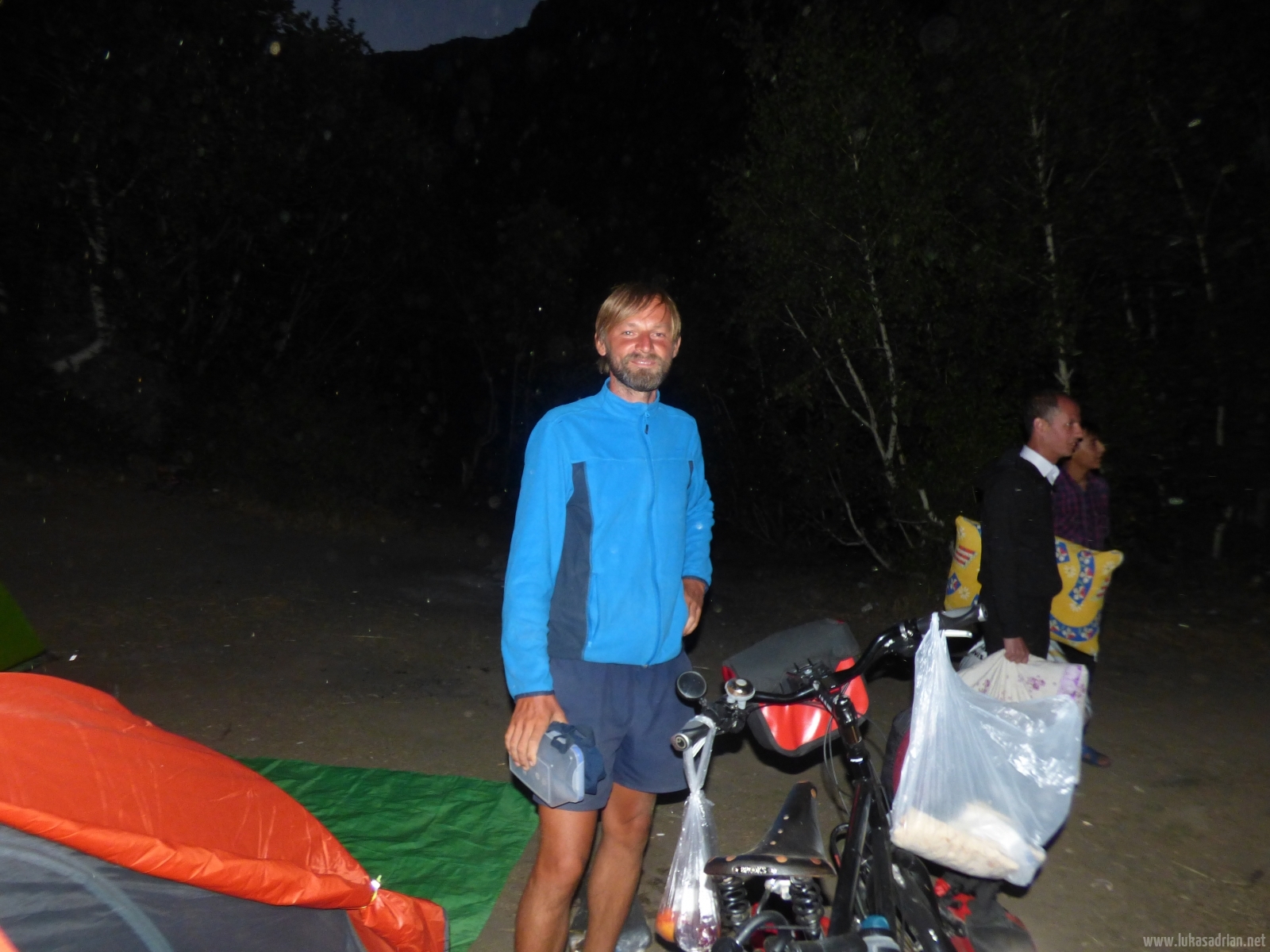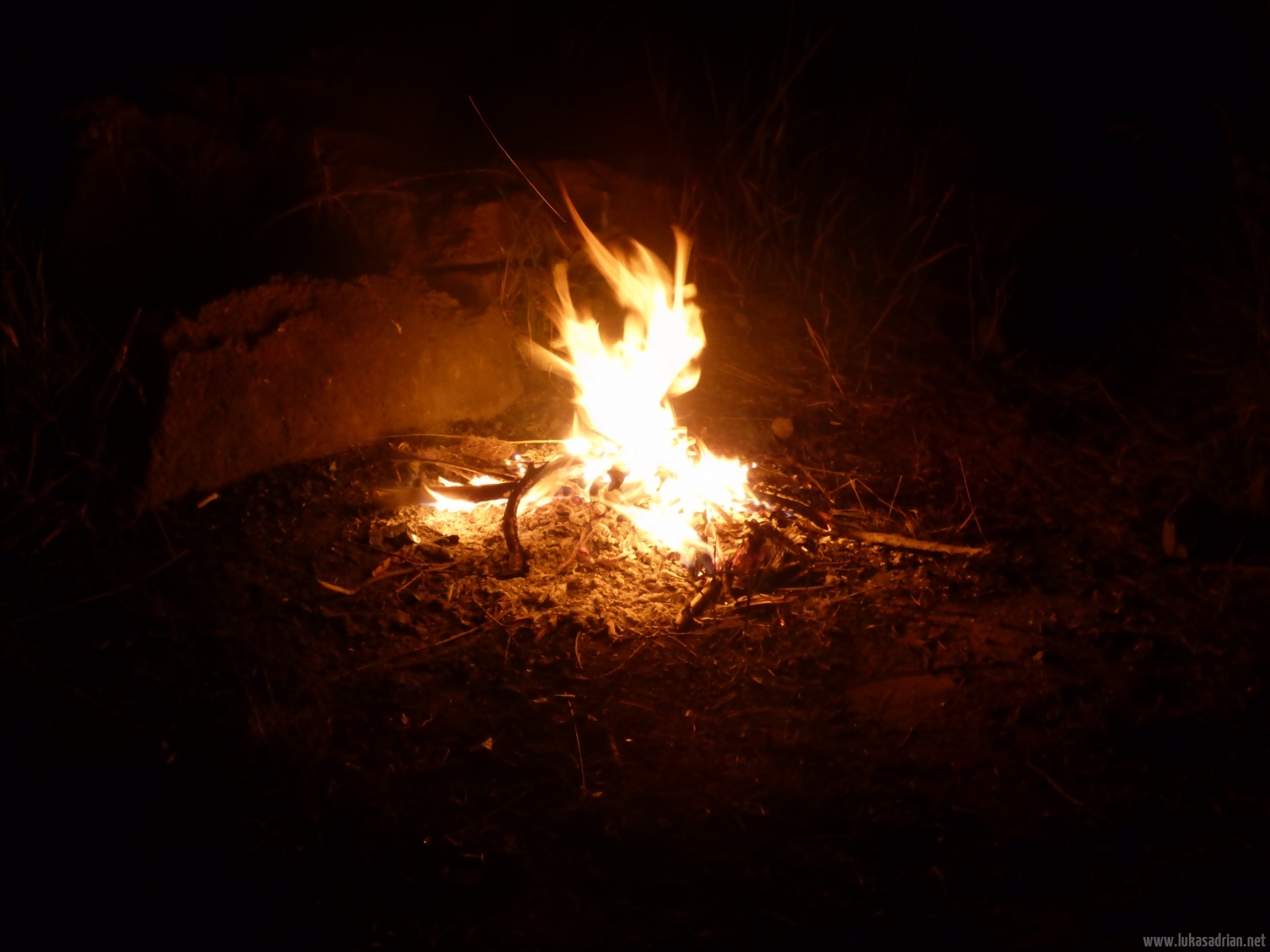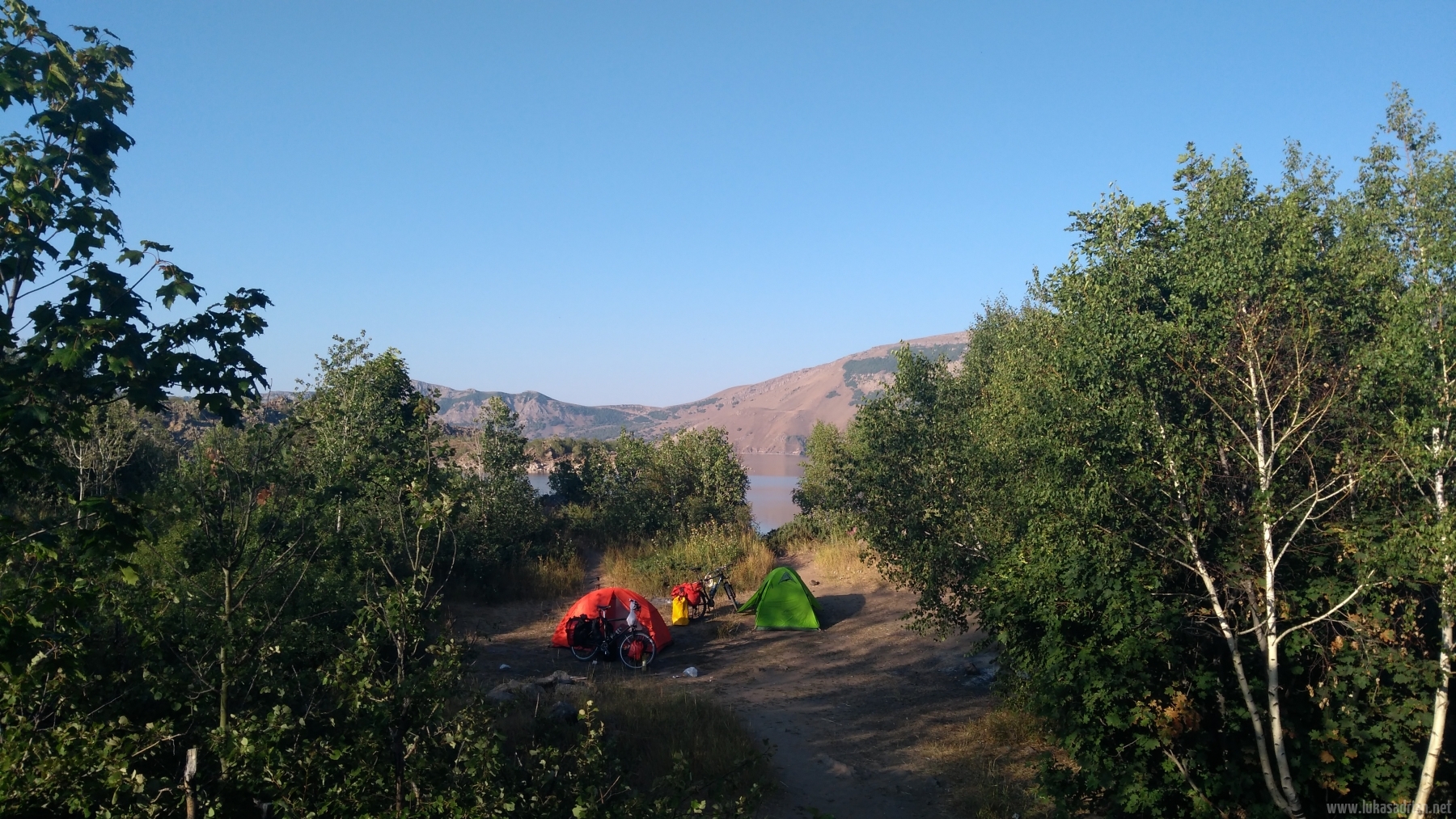 Many families were at the lake, they brought a lot of food for the campfire, a really nice picture of how people without alcohol have fun together.
The night was quite good, except for the sounds of some big animals.
The next day we went with 76 kmh approx. 700 m down to Tatvan, where we wanted with the ferry over the Van lake to Van. Unfortunately it started at 18 o'clock, so that we wouldn't be in Van until 22 o'clock.
So we decided to spend the night in Tatvan in the park to reach the ferry at 8 o'clock. In the city we were invited by a few boys. See there, the western world has unfortunately already arrived here. Topics like porn, alcohol etc. shocked us in the good world. Arrived in the park, many families sat there. Çay and food on the meadow, really great. Soon food was brought to us, because there was something left. Delicious couscous, very thinking. After about 1 hour there were about 12 teenagers around us. Going to sleep in the park was therefore difficult. We drove around in the area and spent an hour at a shop where someone spoke English. The shopkeeper was so nice that he gave us little things to eat. Afterwards we went out of town, where we finally found a place to sleep.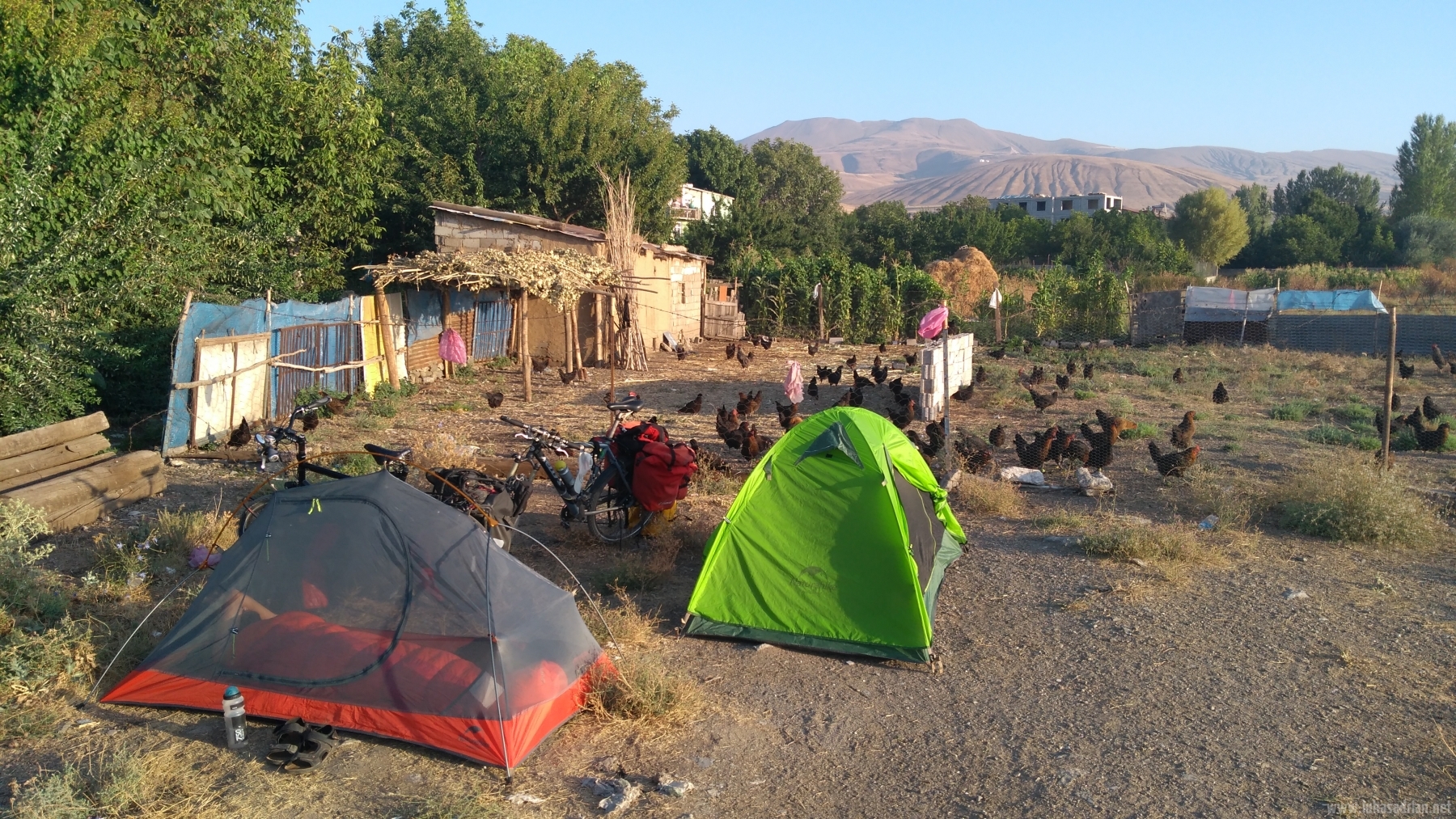 In the morning before 8 o'clock we waited for the ferry which started at 12 o'clock.
Wedding photos, I got to take one, too.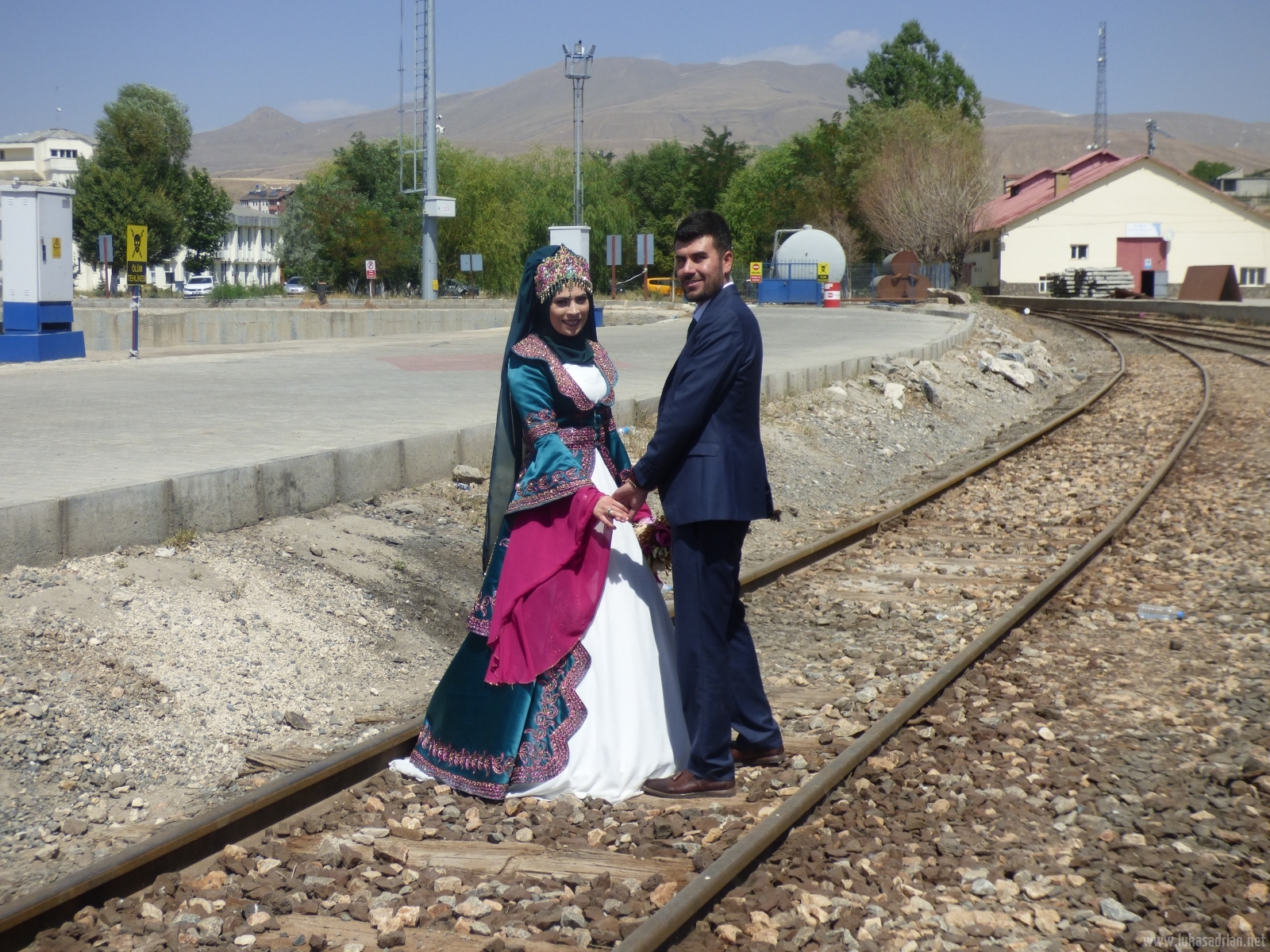 Four hours later we were in Van, where we went to the hotel for 40 TL per night. The city is very modern, has a lot of life and many shopping centres. Nevertheless we are often looked at by people as if we were strangers 😀
Photos of the castle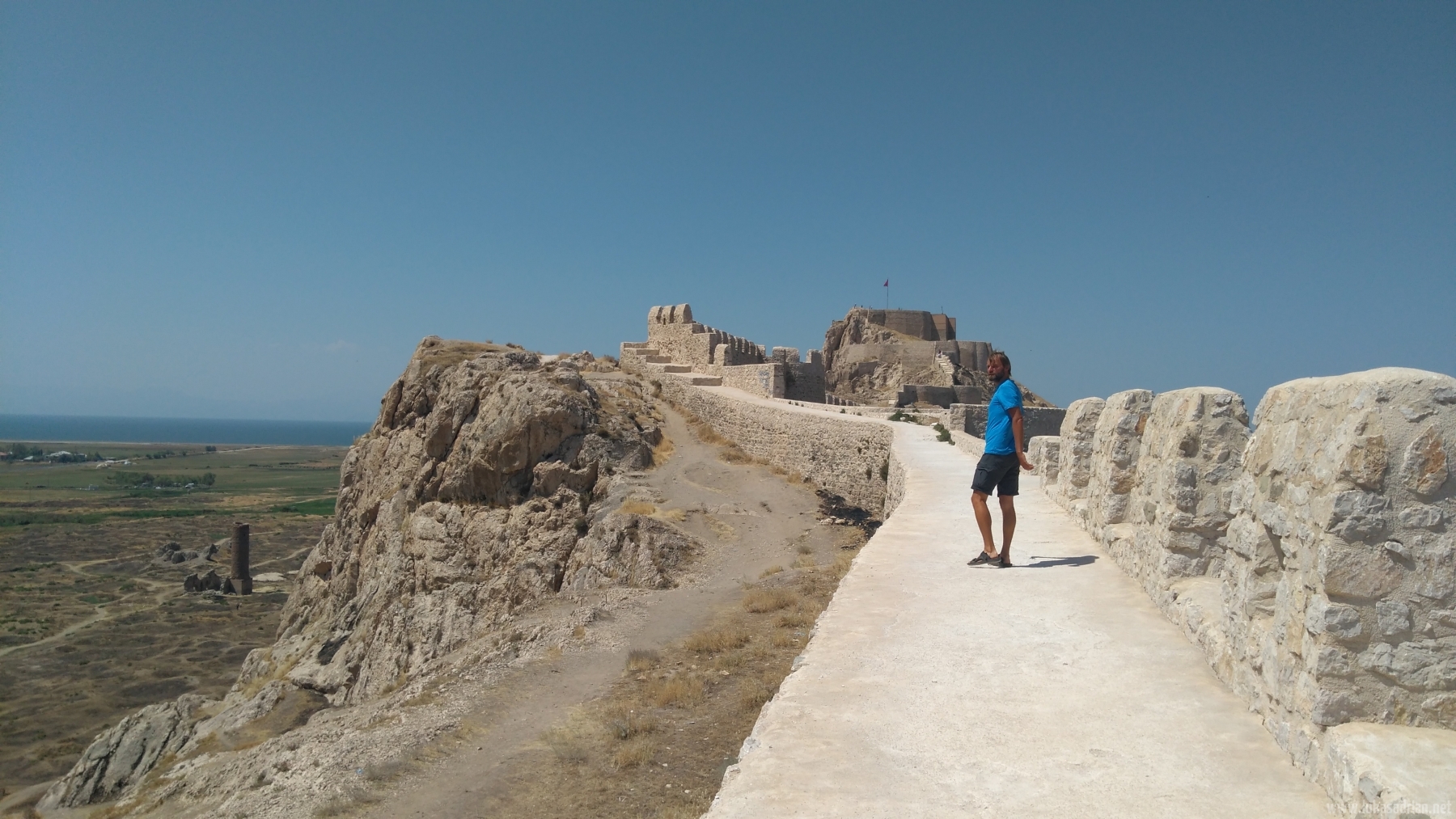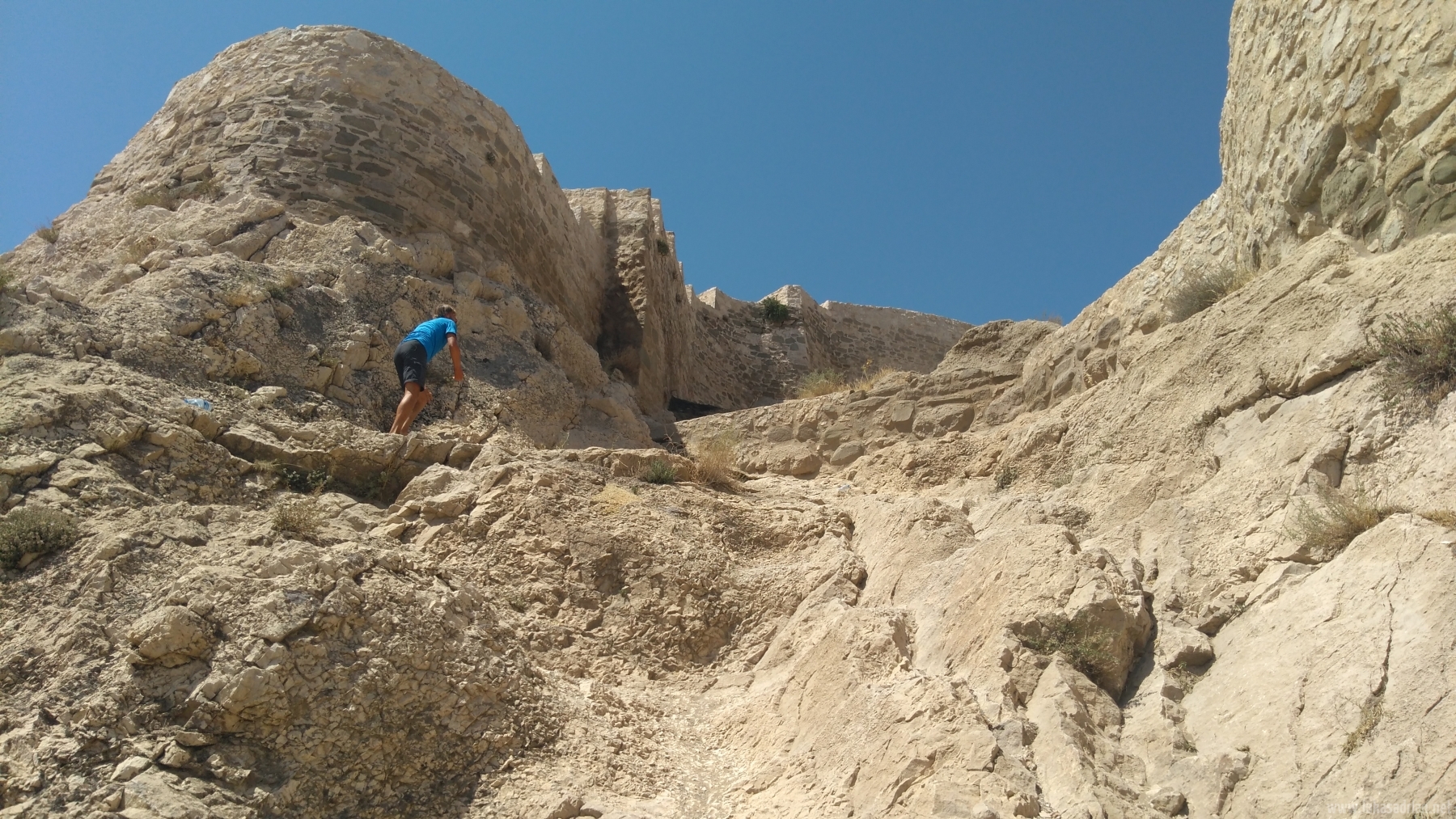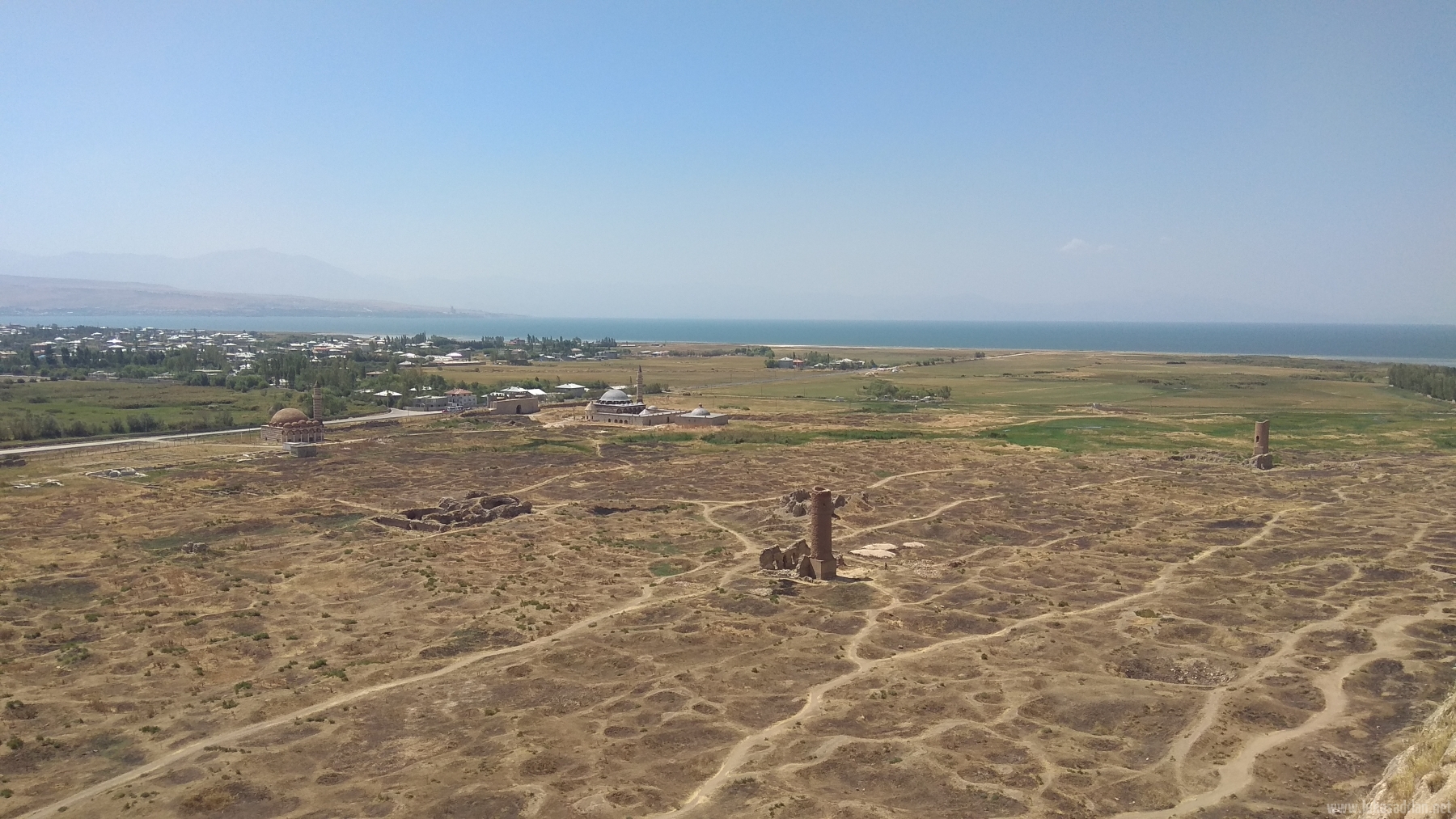 Besides visiting the castle, we did some things for Iran.
It's also funny that a security guard offers us a Çay while passing by and wants to have a Selfie with us.
Again and again a great sight, how the whole families sit together in the park.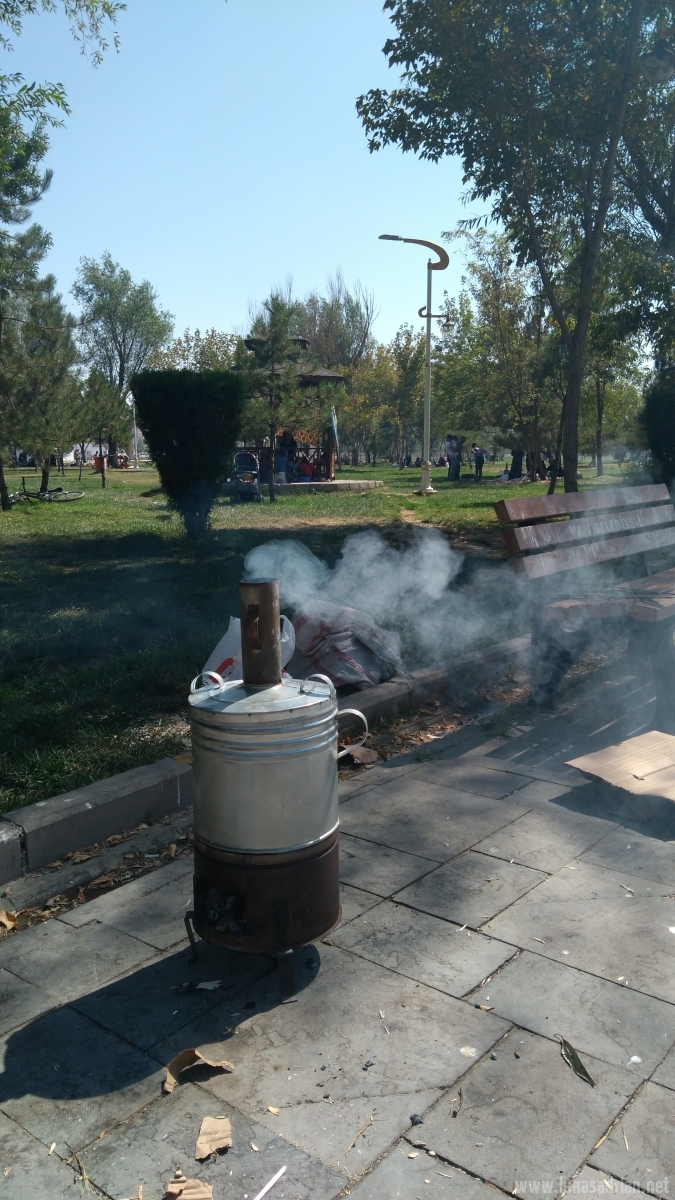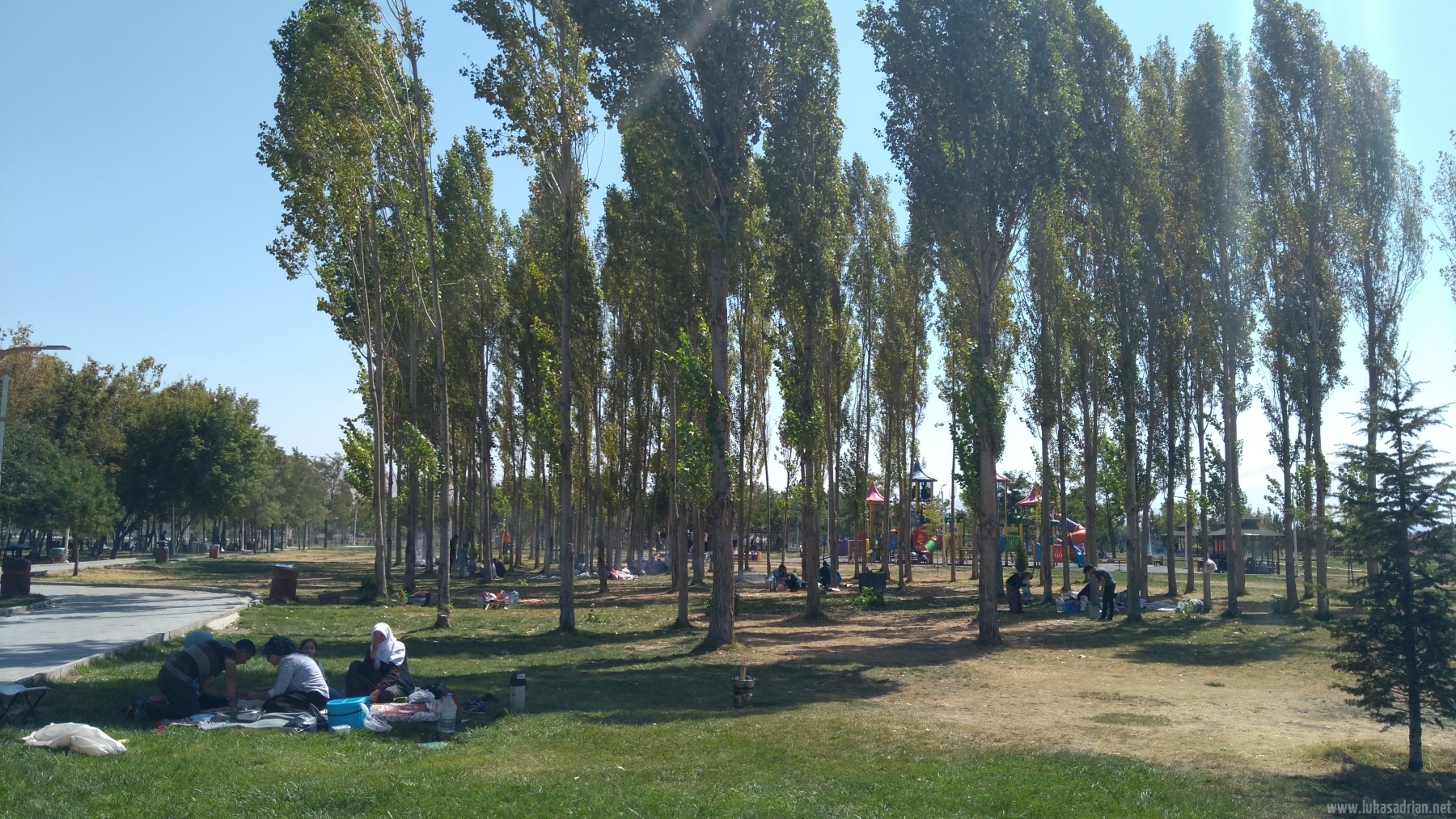 From Van it is about 100 km to the border, which we want to divide into two days.
Out of the center, there was first Çay. Two workers for windows and doors invited us.
When we stopped briefly behind the city, the first car stopped to tell us the way. Often people just want to help, although we don't need any help.
We continued past many melon stalls, where we were served a wonderful melon as a present directly at the first stand. It is remarkable that already the young son (not in the picture) was educated early to Islamic courtesy. He brought us water so that we could clean our hands and was always ready to help us.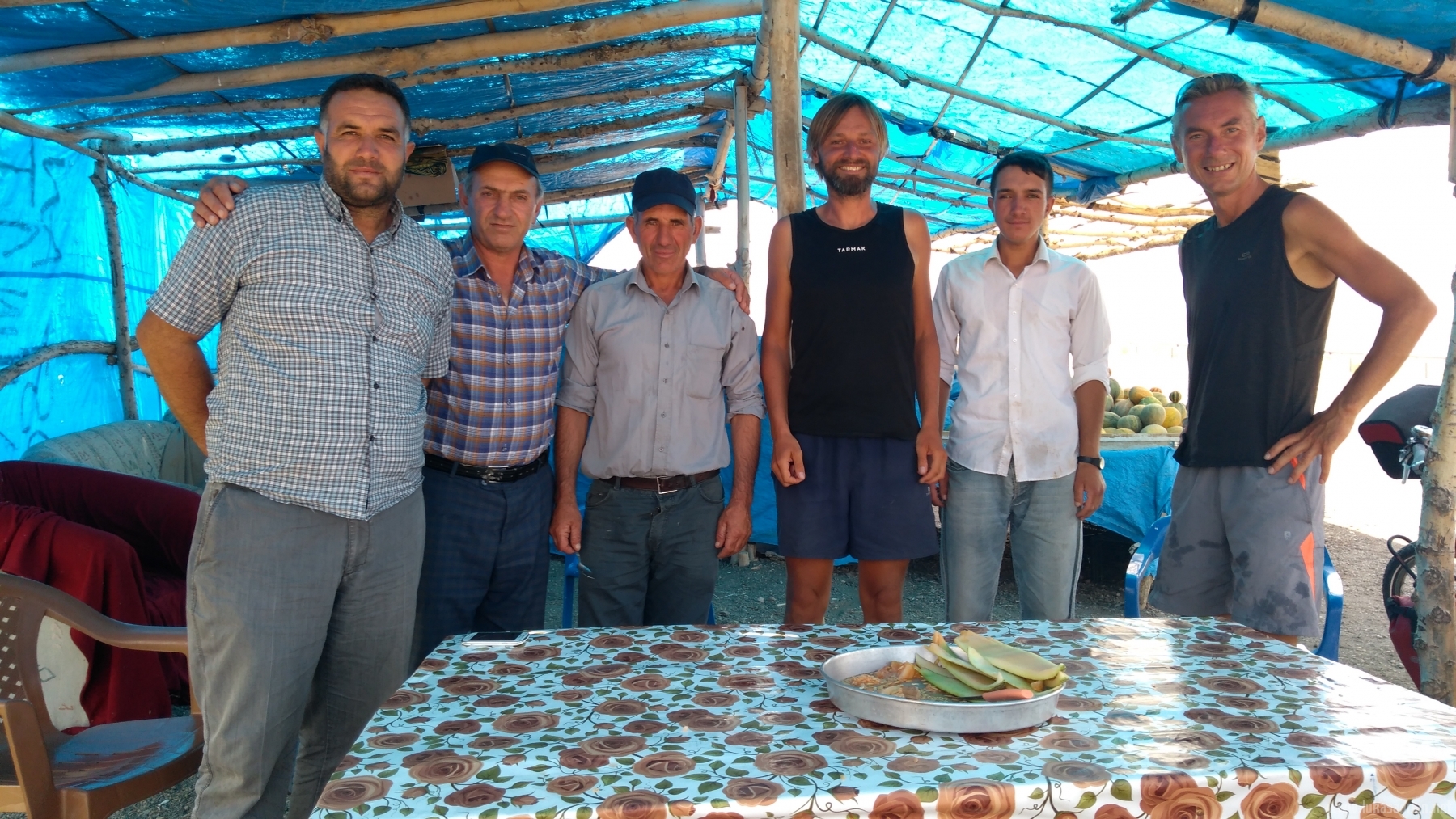 We refused further invitations for the time being.
It went into a steppe-like landscape, in which the headwind unfortunately cost us some strength.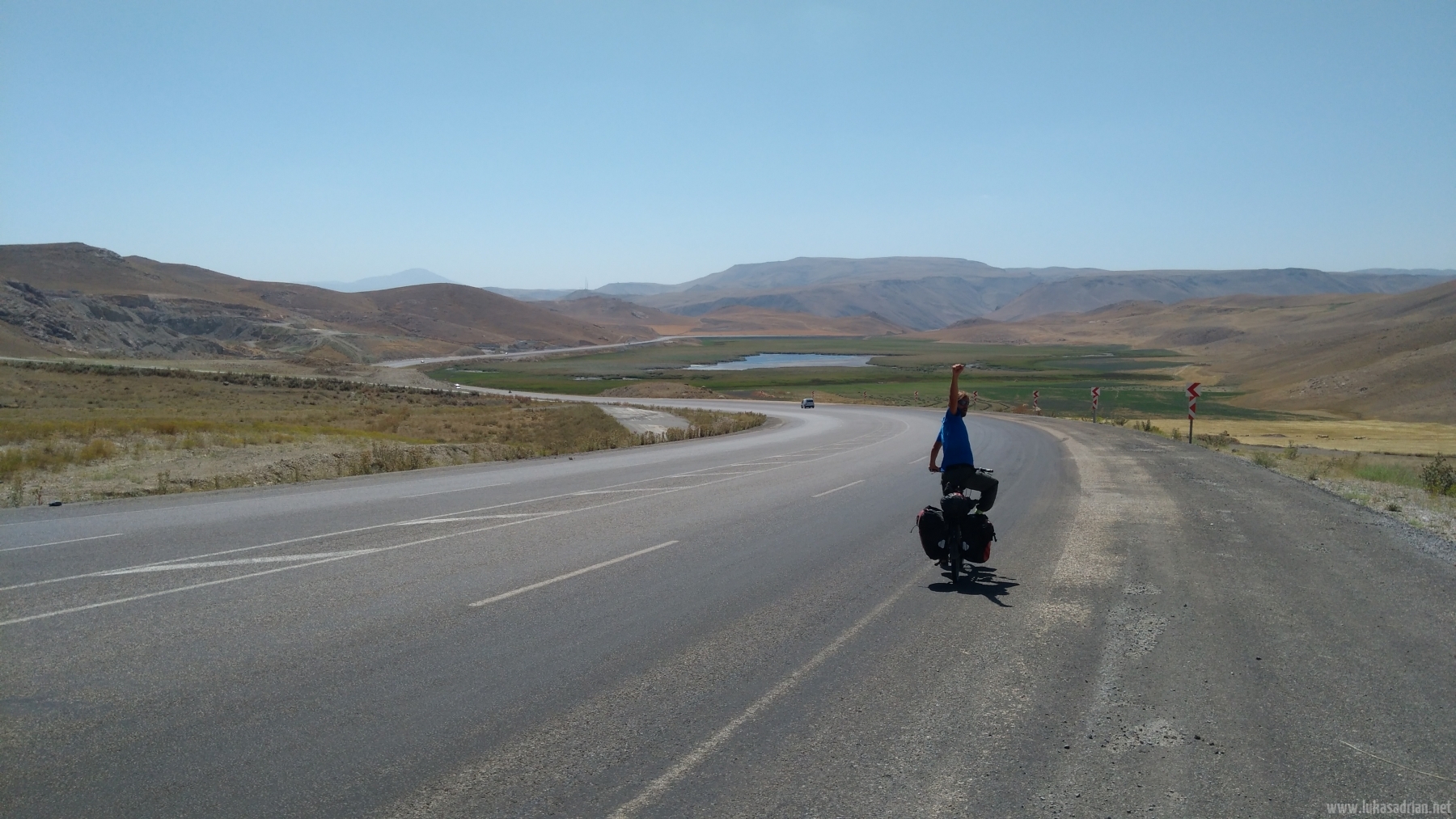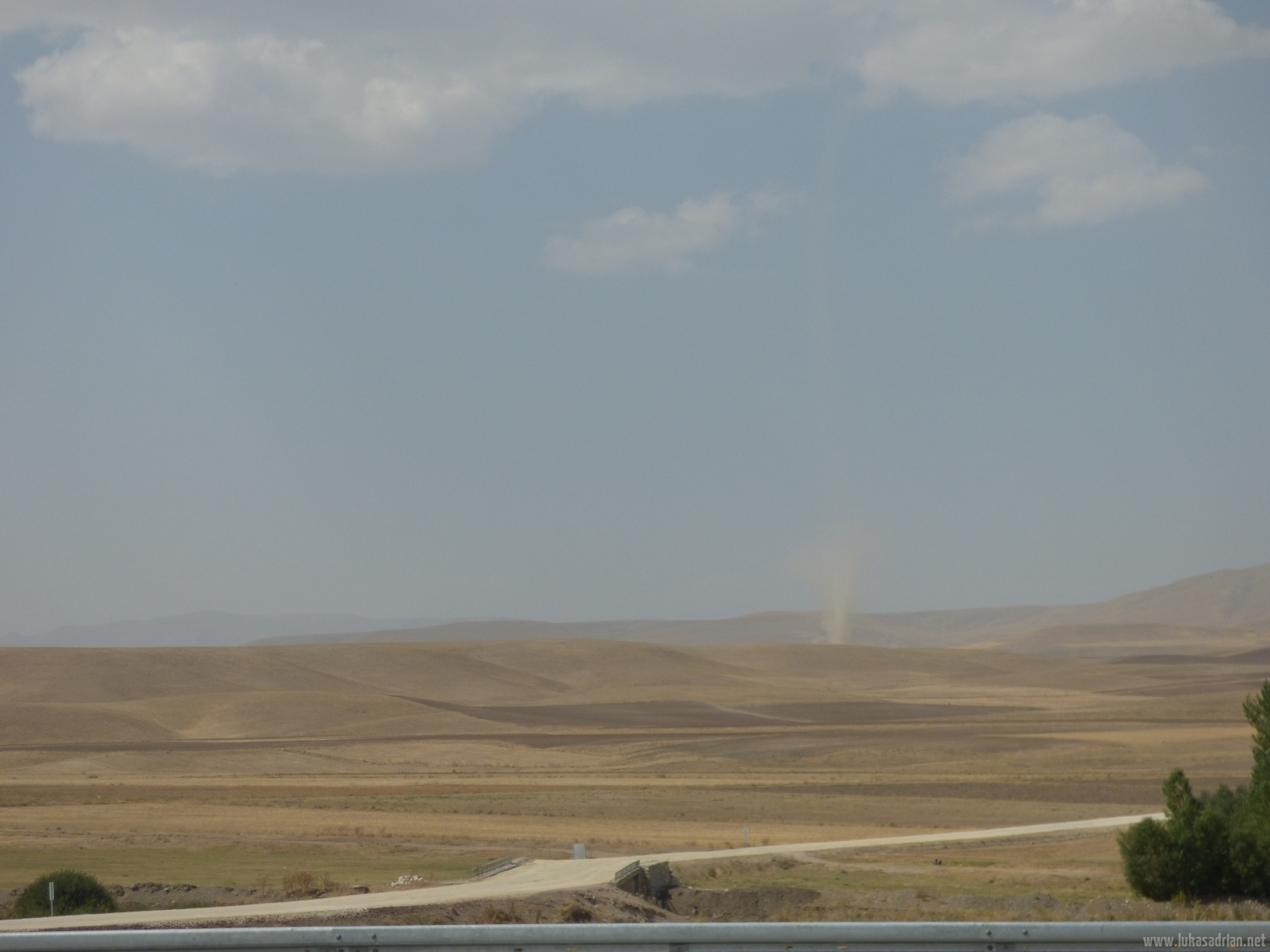 We went shopping in the town of Özalp, which resulted in a lot of looks, waving and responding. At the end there was a peach as a present.
Further in the headwind an ambulance stopped after some kilometres. We should pass the next town Saray to the Çay. When I arrived in the city I changed my bicycle tube because the old one was broken and the ambulance car was already there to take us to their apartment.
Two Çay later, when it got darker, we put our tents down at the house and went to sleep. Another horde of sheep ran past us.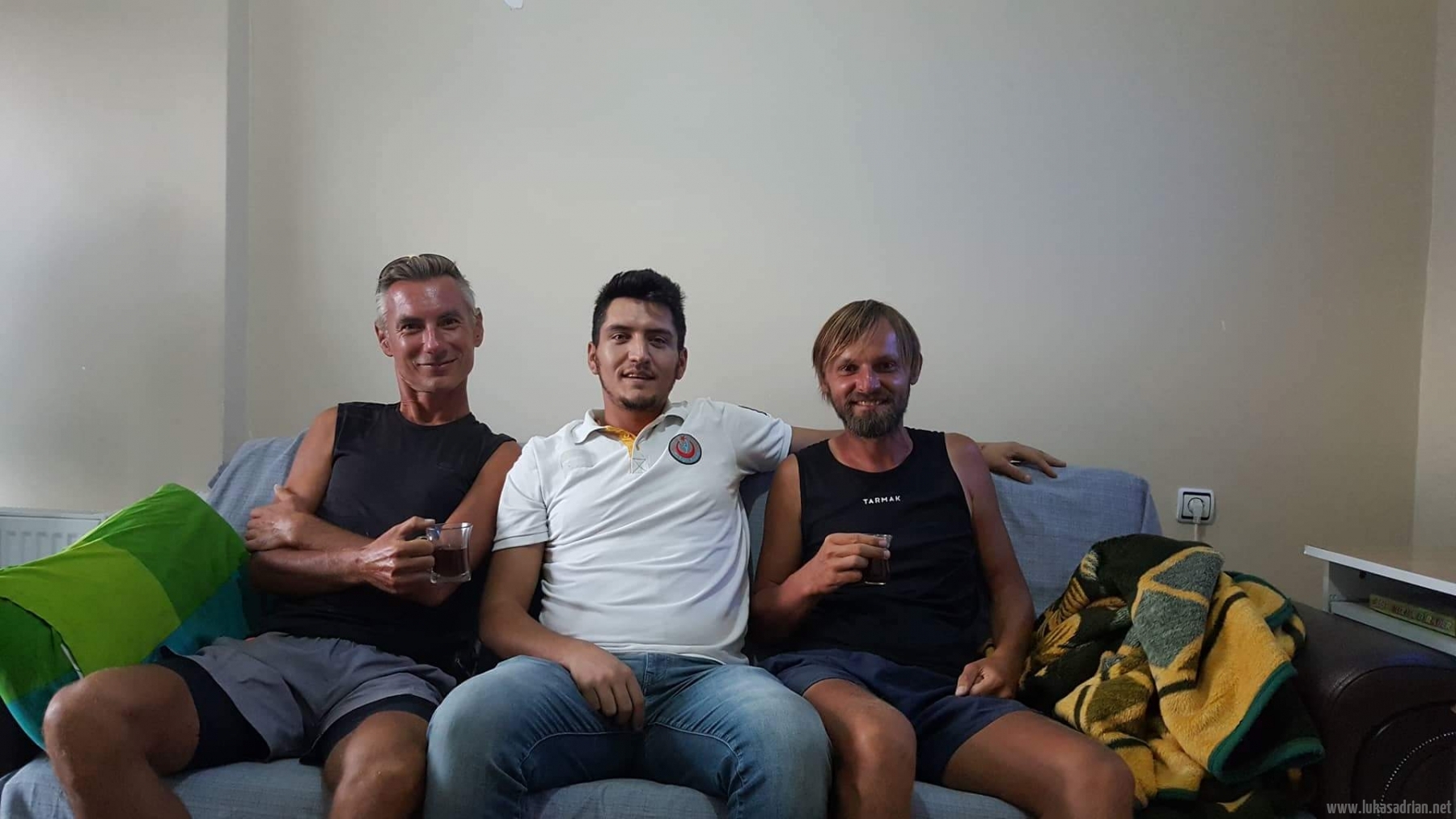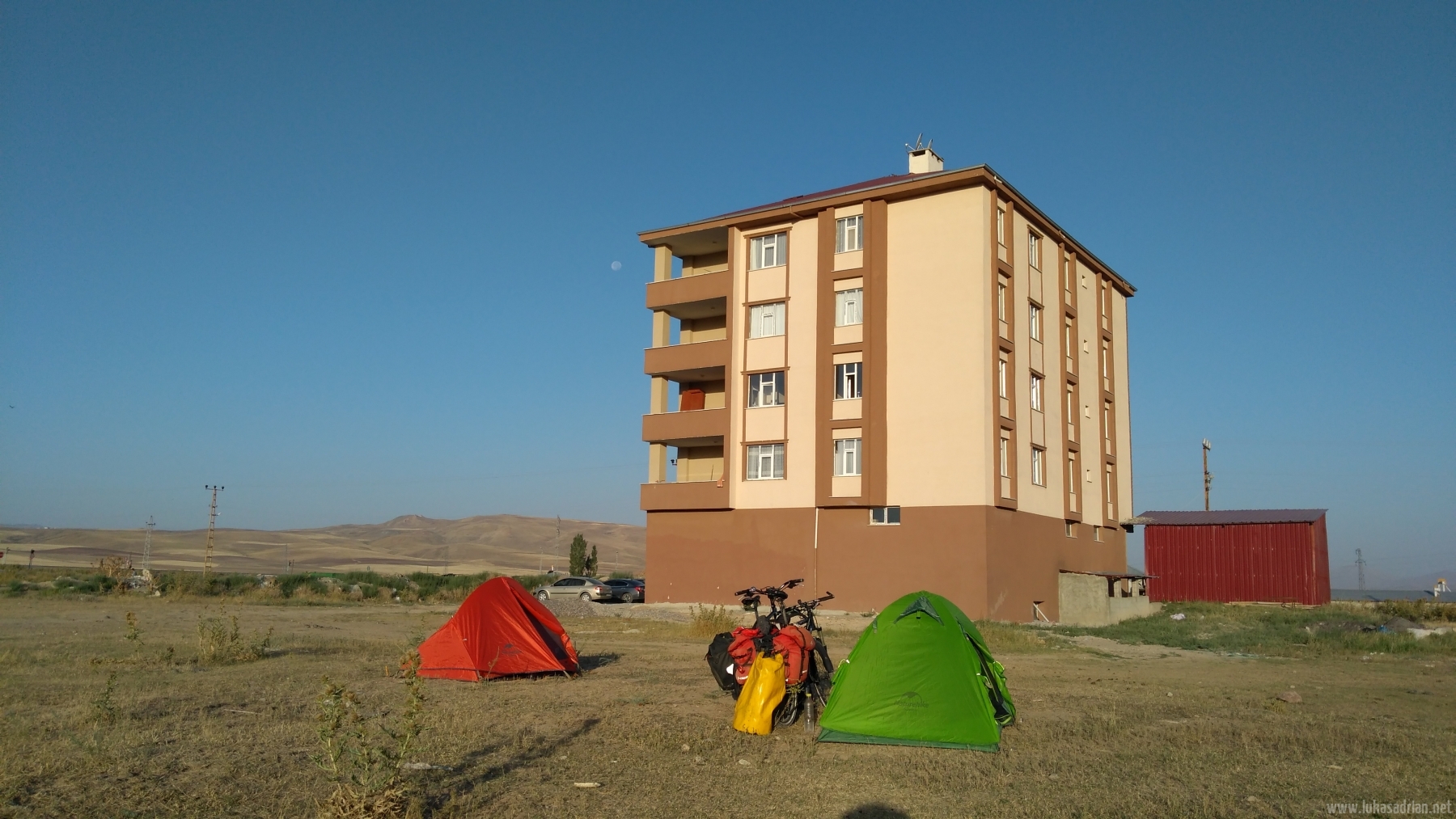 In the morning we spent the rest of our money for breakfast and food depots, before we went in the headwind through the steppe and rocky landscape towards Iran. On the way we saw again and again children or young people, who had kept the goats.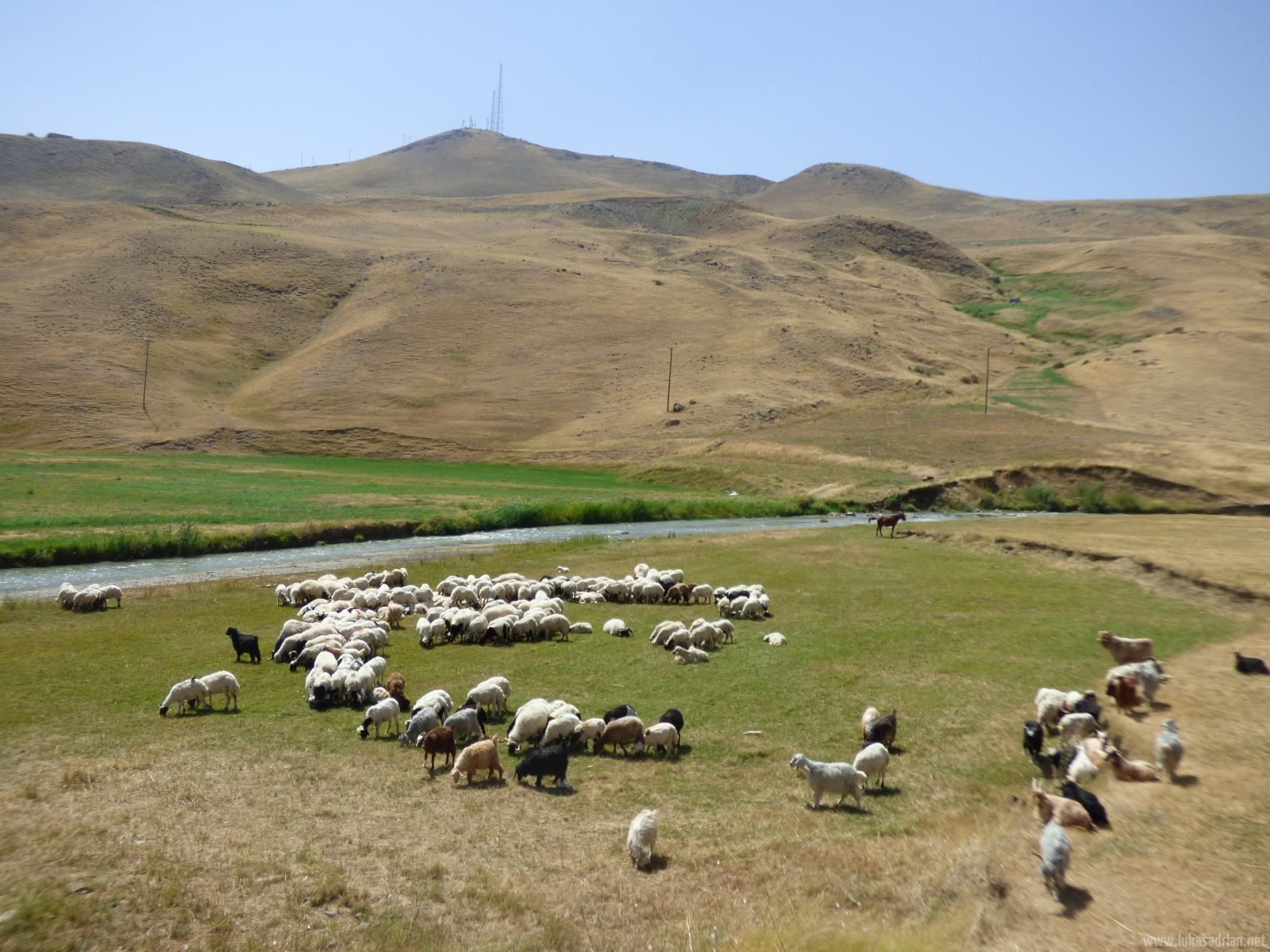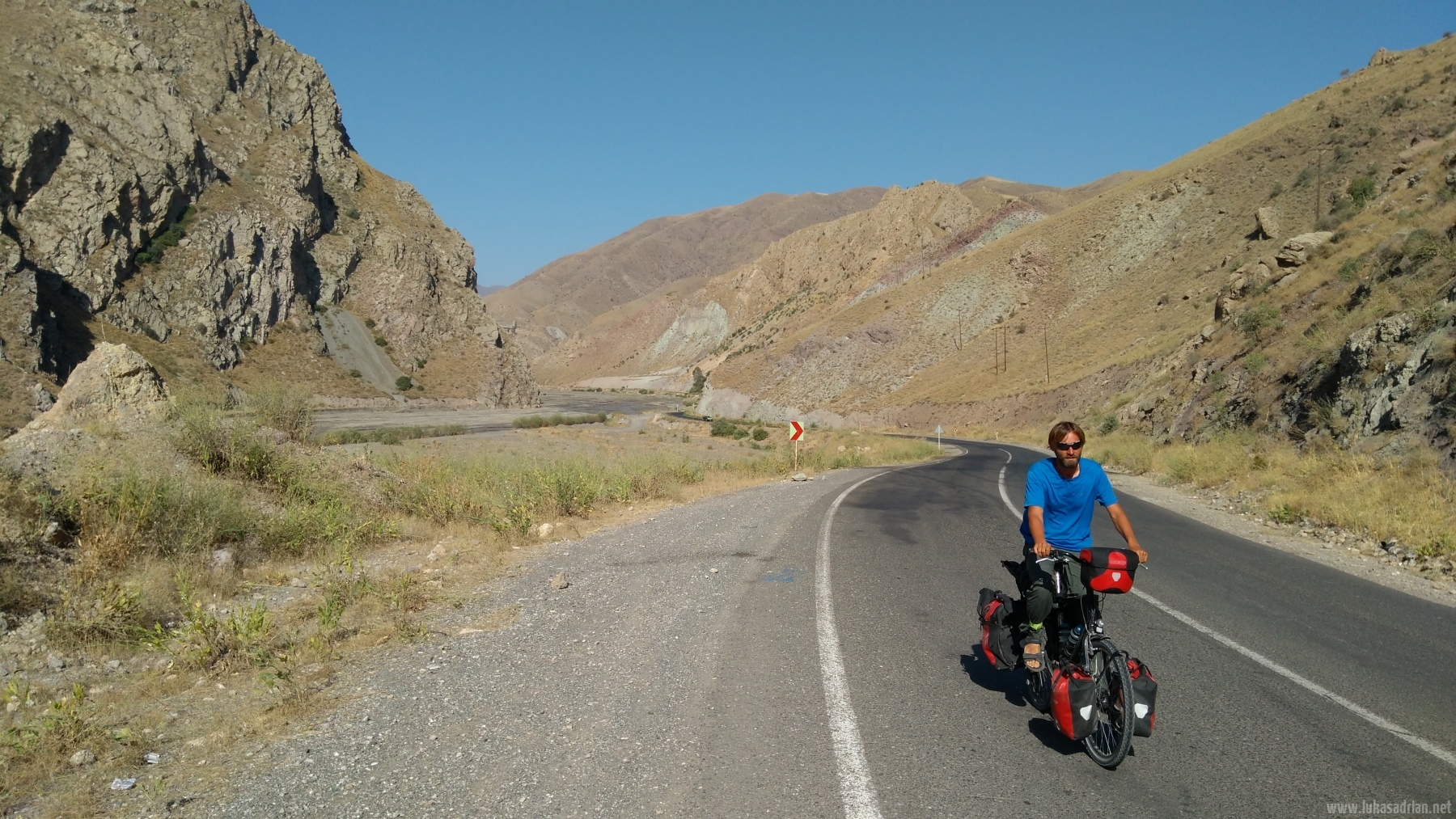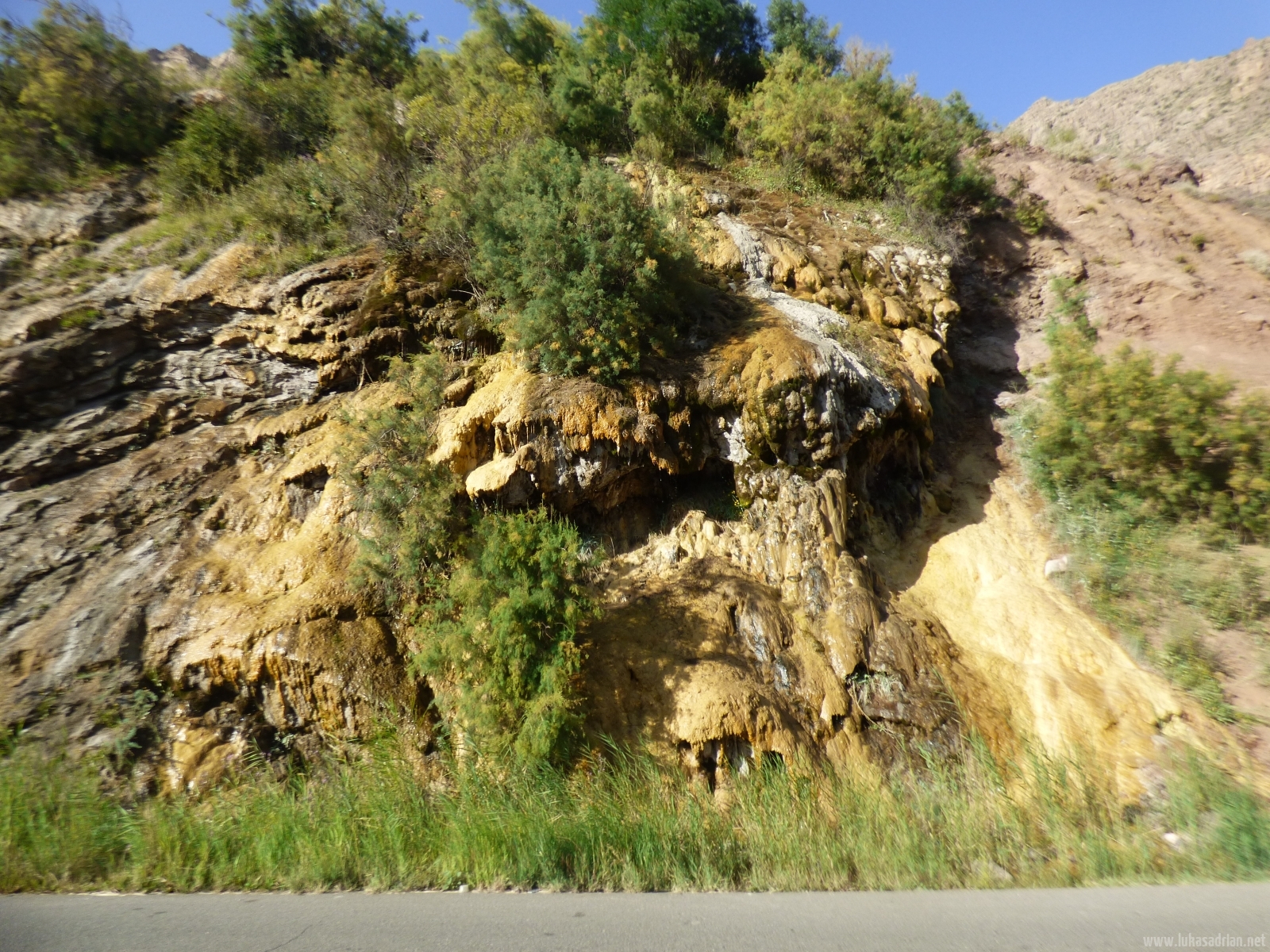 Then came the border. With much gratitude and thoughtfulness we left Turkey.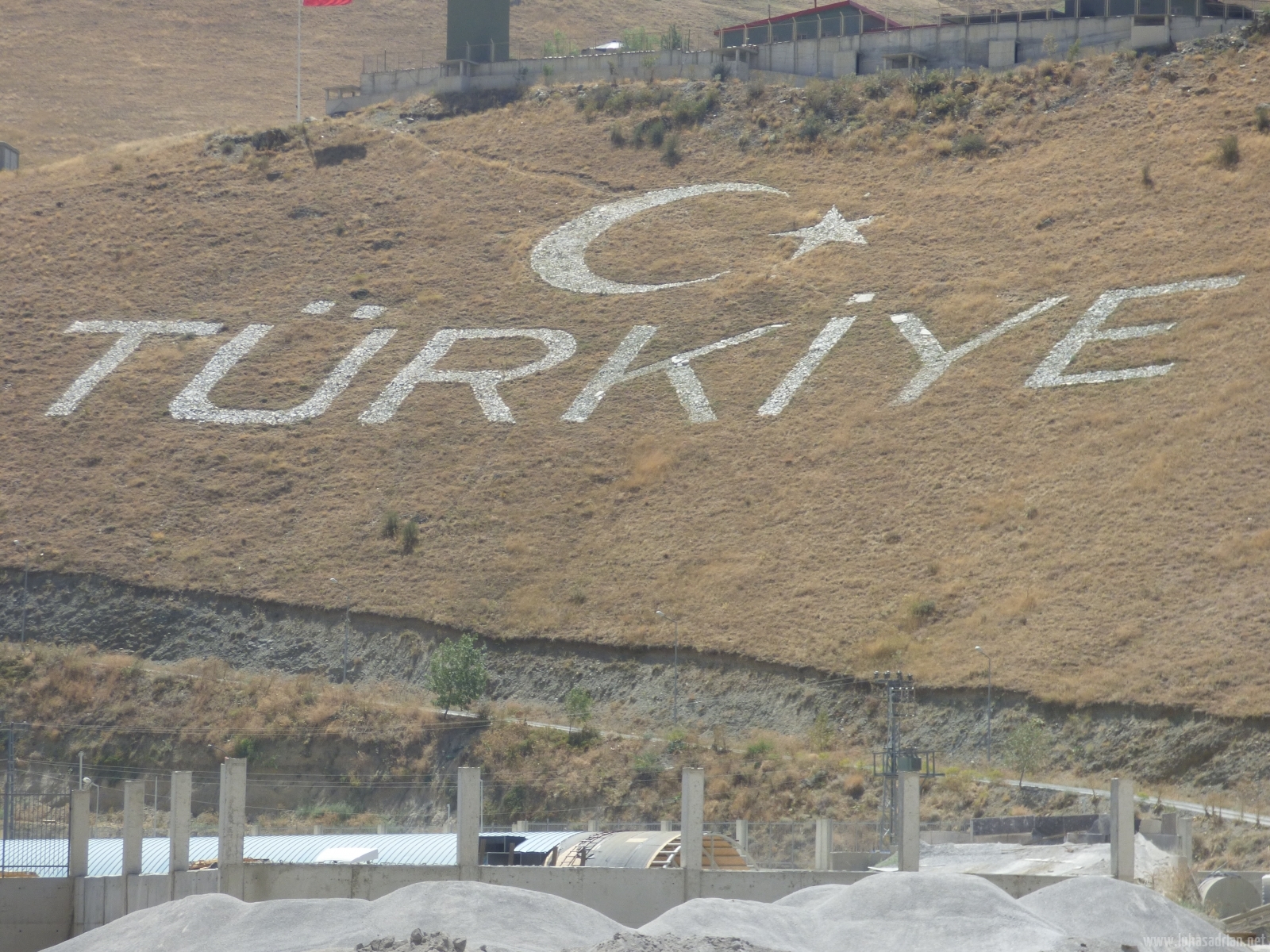 conclusion
I felt the garbage negative! The Turks have such a beautiful country, with everything that belongs to it and garbage is simply thrown somewhere or burned on a heap.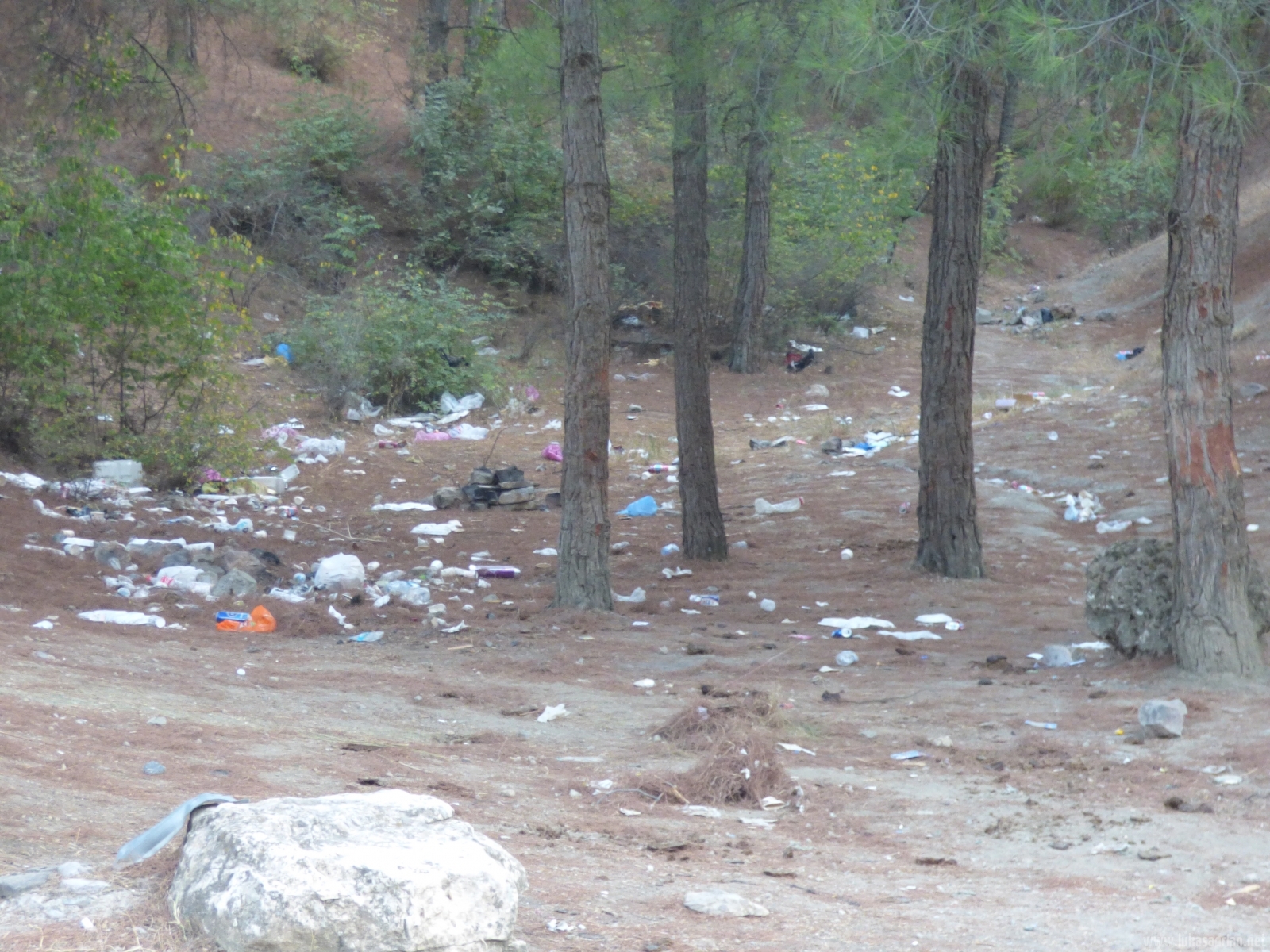 Dead animals like cows, goats and dogs remain outside the villages. It stinks!
The Western world is slowly reaching the young people.
But one also meets young people who fortunately are not like that. Some children have adopted the mentality of their parents. So there is hope!
Plastic bags, a plague here. Everything is packed in individual bags. Even if you have your cloth bag with you.
The Kurds argue with the Turks about what is politically wanted in my opinion. It's a topic in itself that I won't go into any further detail here. I wish both of them the best!
The people are to be emphasized positively. Very helpful, hospitable, honest. I felt at home here from the very beginning and our grin was hard to get rid of. Since the Balkans I noticed the cordiality, but Turkey is still very special. People gave us more than food and drink. I can't explain that at the moment, but I know now that the world is not just about money.
The landscape is unique, everything is here, heat, sea, snow, great cold, mountains, forests, lakes, history, everything! Please don't rub it in!
Çay, the beer of Turkey. I have not even seen a handful drunk. It is celebrated without or with little alcohol. Alcohol is expensive here, but it is better to drink a Çay.
Teşekkürler / Gelek Spas!
All photos to this chapter can be found here https://lukasadrian.net/index.php/nggallery/alles/11-3—Turkey?page_id=2436&lang=en