After 11 days we left Rumi Camping. We still had 15 days visa and about 350 km to Laos. A lot of time. So we decided to hitchhike towards the sea. Bicycles and almost all luggage we left at Emre.
After 1 1/2 days and 6 cars we arrived in Sihanoukville in the afternoon. We stayed overnight in a temple or a school.
At the beach in Sihanoukville we slept another night and the next day we went for 12 dollars to the Hippie or party island Koh Rong (the smaller neighbour island Koh Rong Sanloem is the quieter one of the two, Natali wanted to sell Henna however).
On the way there, again and again fully loaded vehicles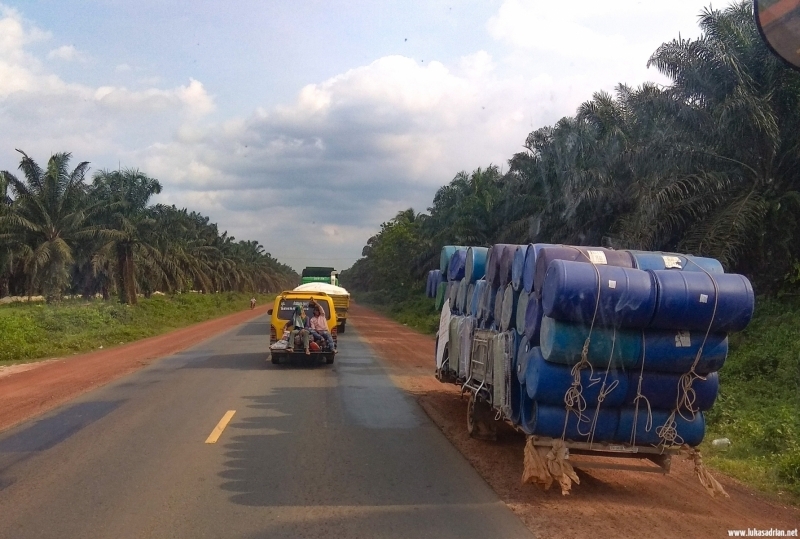 In Sihanoukville we met acquaintances from the outward journey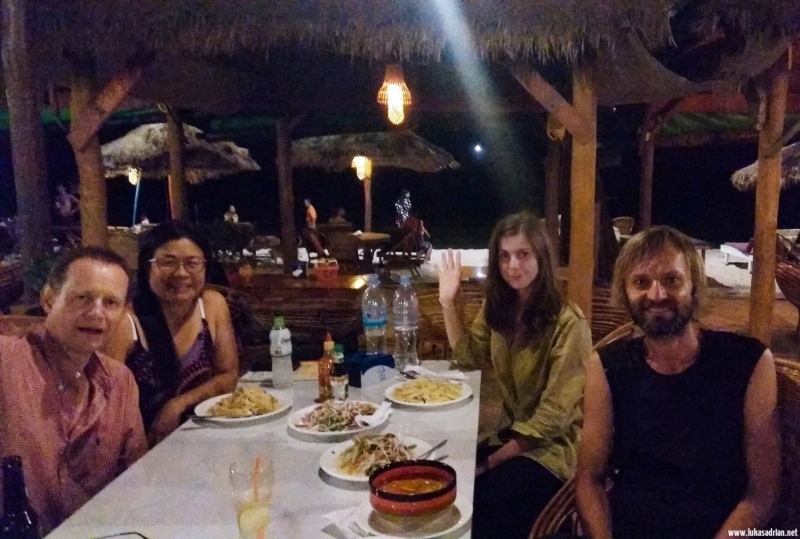 Some of them smoke locally, even Happy Cookies can be bought in the restaurant. Smoking is not supposed to be allowed in Cambodia, but eating grass is. Well, I don't think anyone pays that much attention anyway.
Again and again I even saw women in the village with a joint, but turned in the leaf.
He wanted to see who or what we are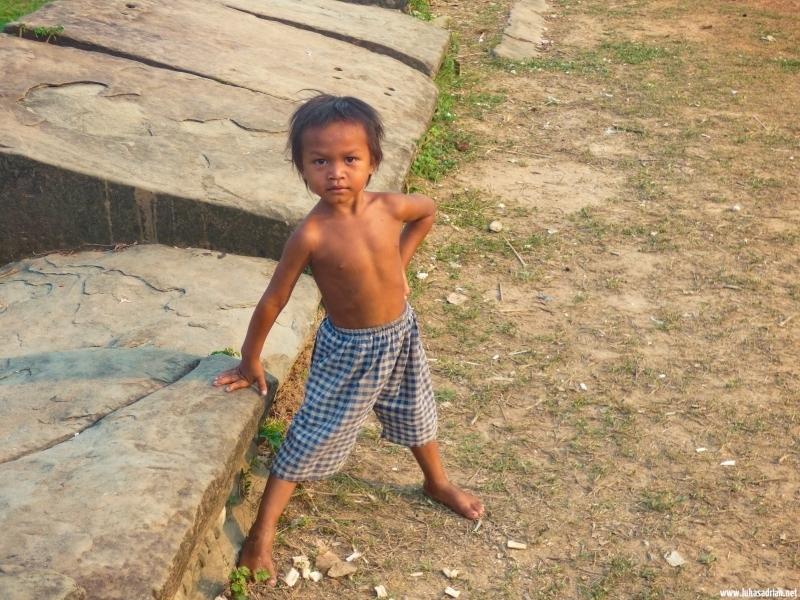 In Cambodia, small children sometimes walk around naked. Funny sight such a thing. Unusual sight for someone from Germany. Could I put such a photo online? I don't know. Back to the simple world…
By the way: in the few shops almost all vegetables and fruit are packed in plastic. Plastic is a huge problem here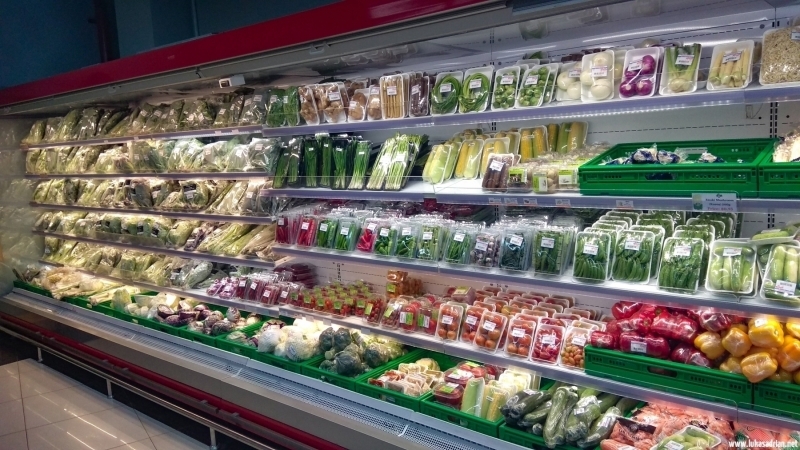 White beach, fewer tourists, Luke happier. Natali could even do her fire show (juggling with fire), all satisfactory. The bamboo hut is still missing and I can stay here. Not meant seriously, but who knows.
I dream with the picture… oh, that was real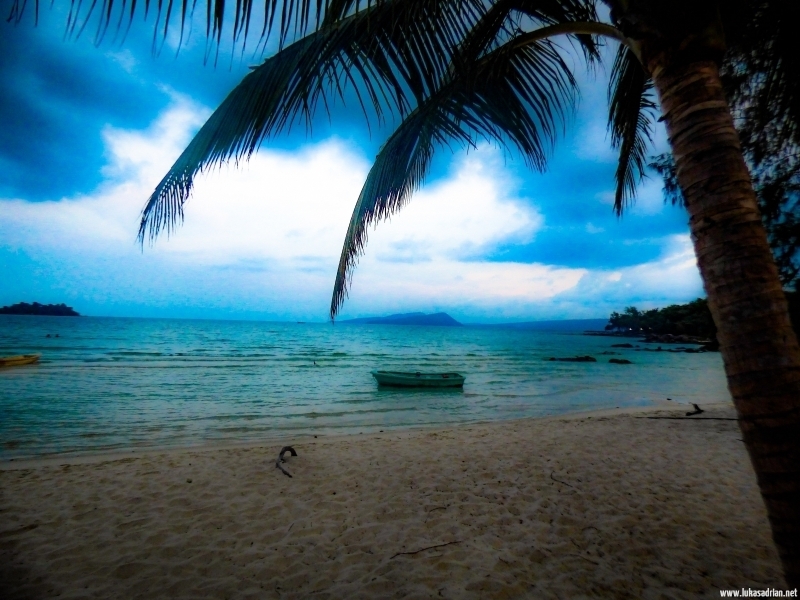 The prices are high, but lower than in Germany. Pizza for 6 to 8 dollars, coffee for 1 dollar, other lunches sometimes for 5 dollars.
You can sleep here from 3 dollars. But Natali wanted to sleep in a tent, so it's free. I like sleeping in a tent, but not in the sand. So no sand is allowed in the tent. We got electricity and shower from a bar, all well.
While walking I discovered the Long Set Beach (there are many beaches here), very quiet and beautiful. I sat there at dusk on a jetty, listened to the waves and let my thoughts wander. I returned in the dark.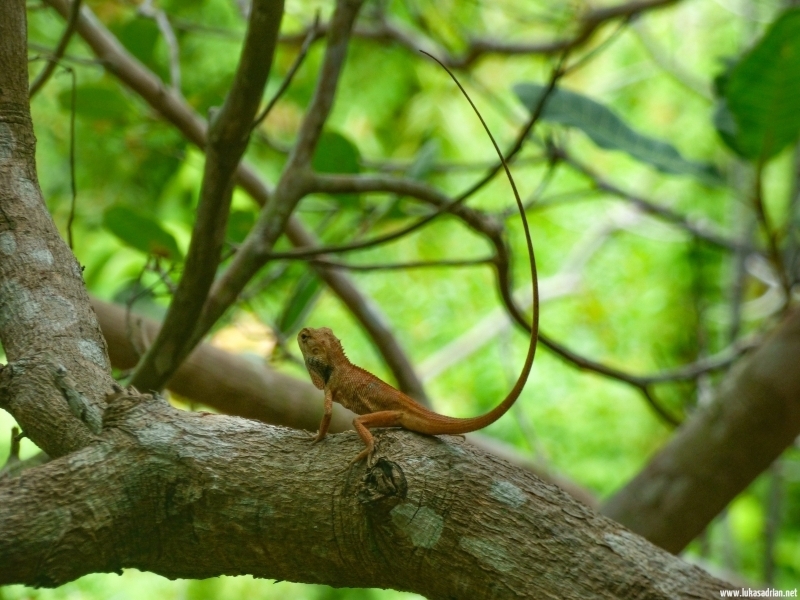 Natali at her main occupation: writing her blog. This time in the jungle, protected from the rain.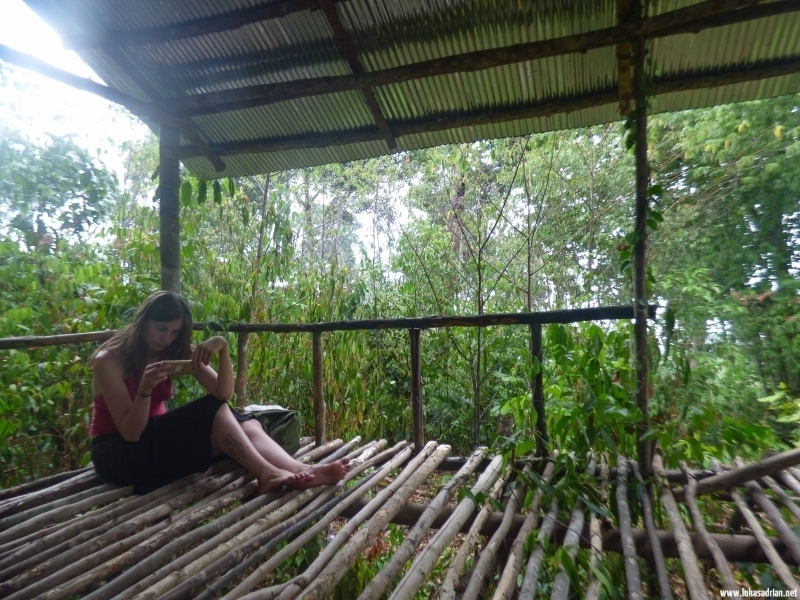 Much for the German thorough eye is funny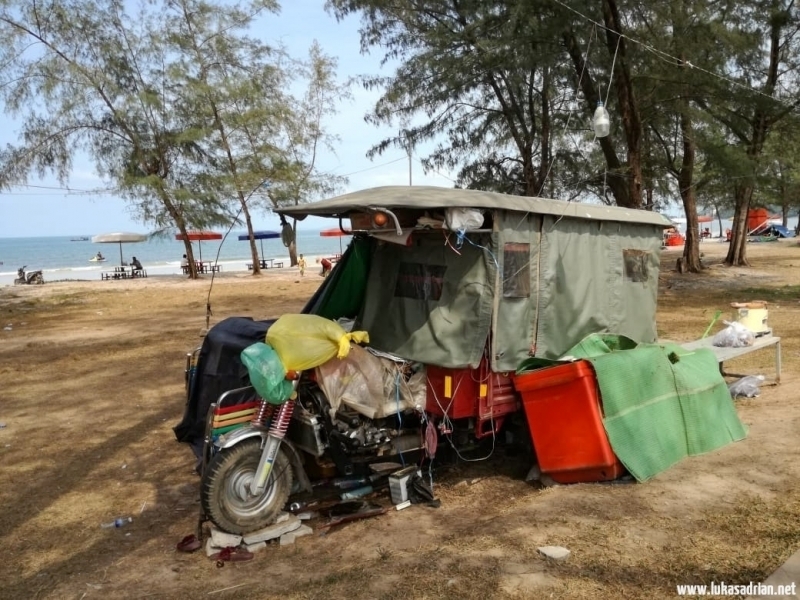 We visited the quiet island of Koh Rong Sanloem for $5 per person. The prices here are a little higher, but no parties, except for a bar on the other side of the island. The footpath to the bar was a beaten track, past some huts, where the forest workers or some workers in general live. Of course we were called to drink beer. Thankfully I rejected it.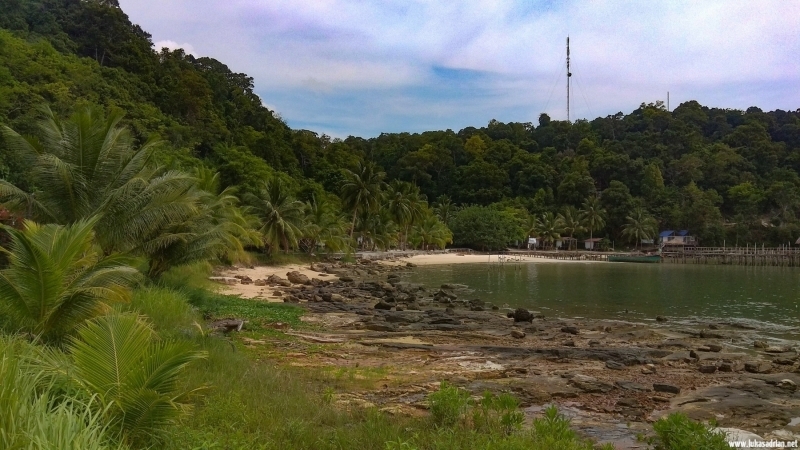 On the same day we swam back to Koh Rong, we liked it better there.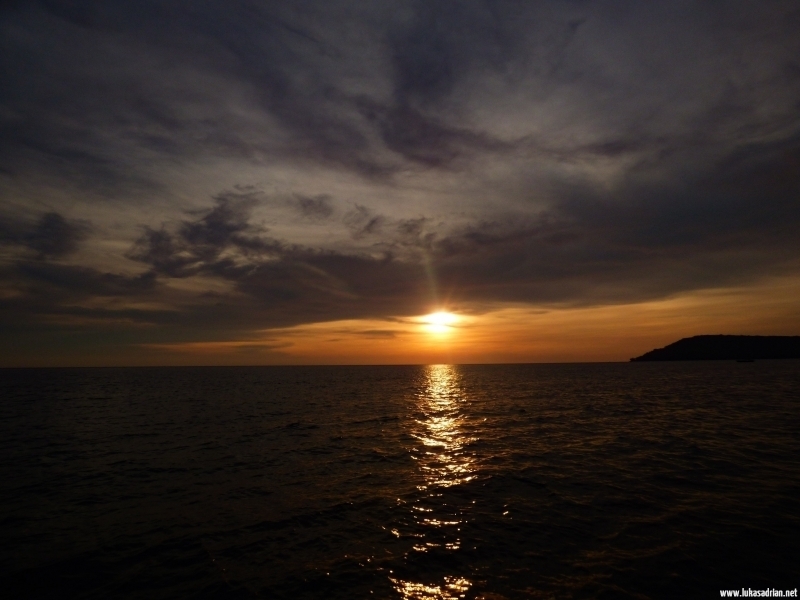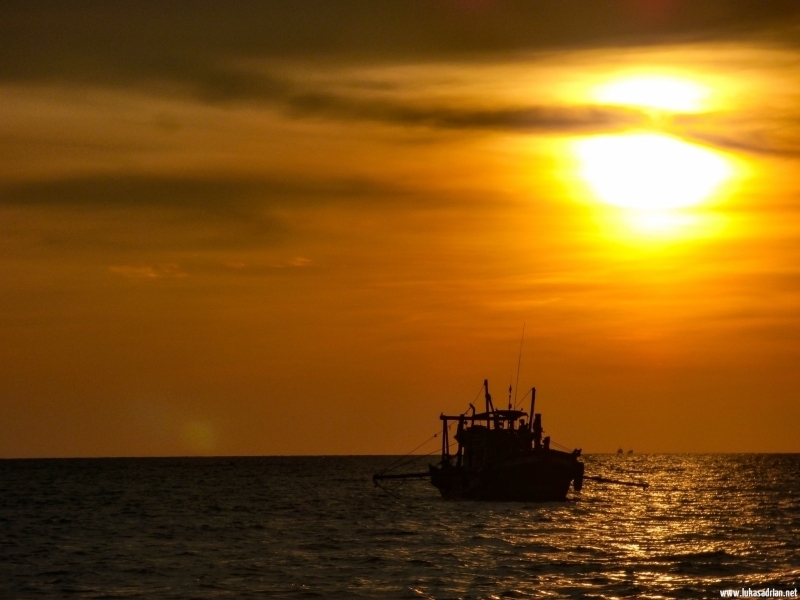 Through a small trail and a little climbing, one gets from Koh Rong main beach to the Long Beach. Great way if you want some variety. Past small pineapple bushes, through the forest and over the 150m high mountain.
You can walk back along the sea, but it is ugly. The way is simply boring and uninteresting. Only from the Police Beach, which looks like a Goa party, it becomes interesting. But that comes at the very end. It's best to choose another path through the forest.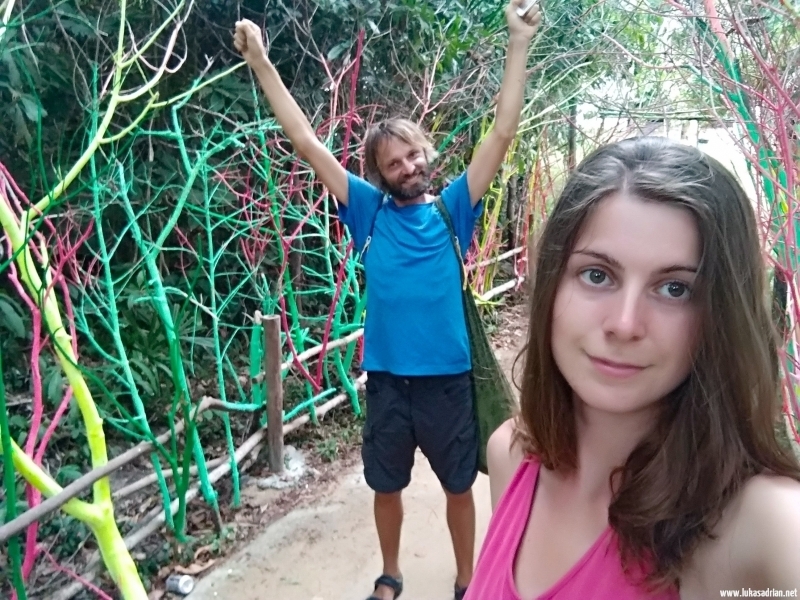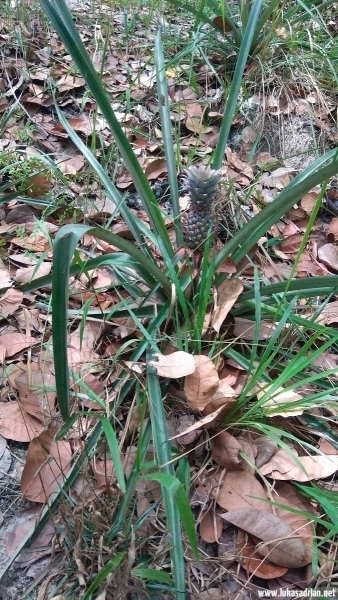 There are no ATMs on Koh Rong. You can get money in a restaurant for 10%. So take enough money with you.
We bought 22 dollar tickets to Siem Reap (10 dollar ferry, 12 dollar night bus). Time was running out and how many islands you can still bear on holiday basis.
Unfortunately I was overcome by loneliness. I missed my friends and family or generally people with whom I can discuss all kinds of things. My old knowledge again that I am not a person who can be alone. I certainly also missed cycling, which is good as a distraction. It's a pity that I couldn't enjoy it so much. Unfortunately, the next few days after that I didn't feel so well, from my head.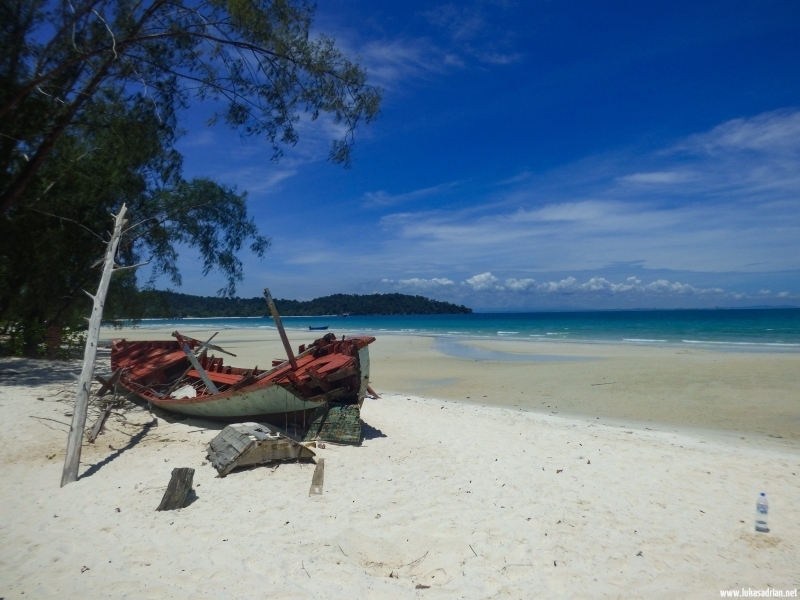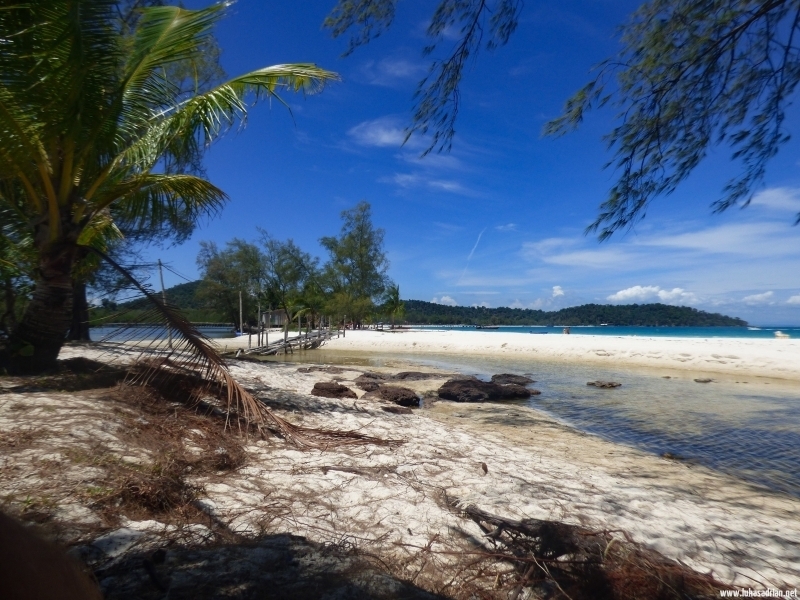 On the Sihanoukville bus, there were beds to sleep on, wow! Well, on the road with holes, it's a matter of sleeping.
Sihanoukville is quite ugly, very much in Chinese and expensive. Besides there is a lot under construction, it stinks sometimes, it is loud, dust and dirt.
The Chinese are not so popular here, because they invest a lot here.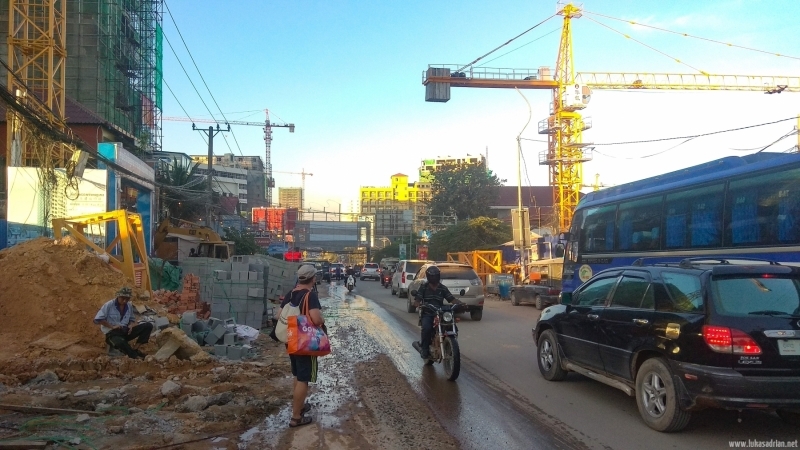 We drove back to Emre and his Rumi Camping in Siem Reap. Natali wanted to stay longer with Emre and I did not. It was too boring for me in the long run and I didn't want to be a fifth wheel on the car. Thus our ways would separate unfortunately. Not only that I wasn't doing so well, I was now allowed to go on alone.
Nevertheless the time on the Rumi Camping was nice. Thank you Emre!
Also you Natali a nice stay!
We still had 7 days. I wanted to go to Laos and then Vietnam. Natali's plans were uncertain.
Now it should start alone. I was really in the mood to sit in the saddle again.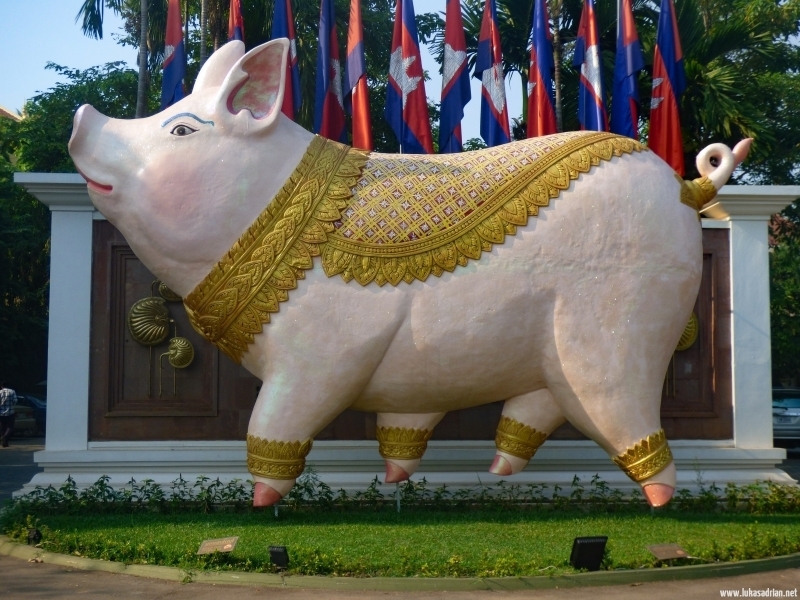 Unfortunately my motivation and strength had vanished in the morning. Nothing eaten and no appetite. I wanted to climb the 400 m high Anlong Thom. But shortly before the mountain I turned in the other direction. It had no sense. Even on level ground I didn't drive 15 km/h anymore. The sun was burning properly and I was dizzy. Under a roof and a couch I hid.
Afterwards I felt better the music gave me much strength. I visited the Beng Mealea, an old temple. Quite big even, but in no good condition.
In the late afternoon, after approx. 65 km and 4 litres of liquid, it was the end of the day. I was full of dust and salt.
The next days or 350 km I was better from day to day. I was helped by the smiling people and the great views. Every now and then also an invitation. Besides, the road was really beautiful, a mixture of forests, beautiful fields and villages. For me the most beautiful stretch in Cambodia.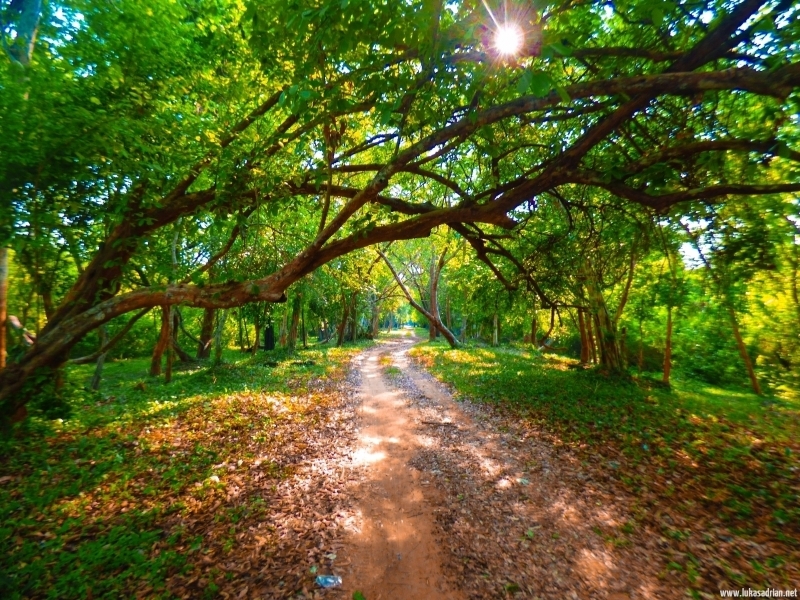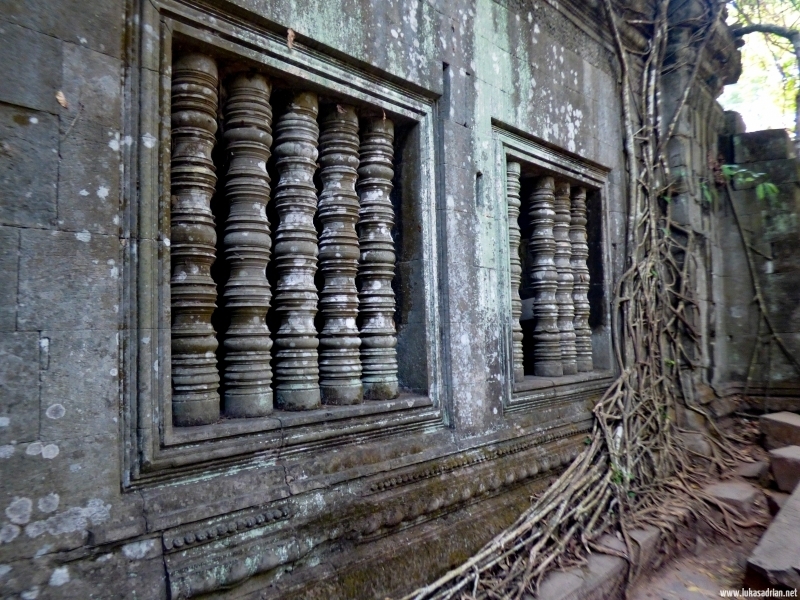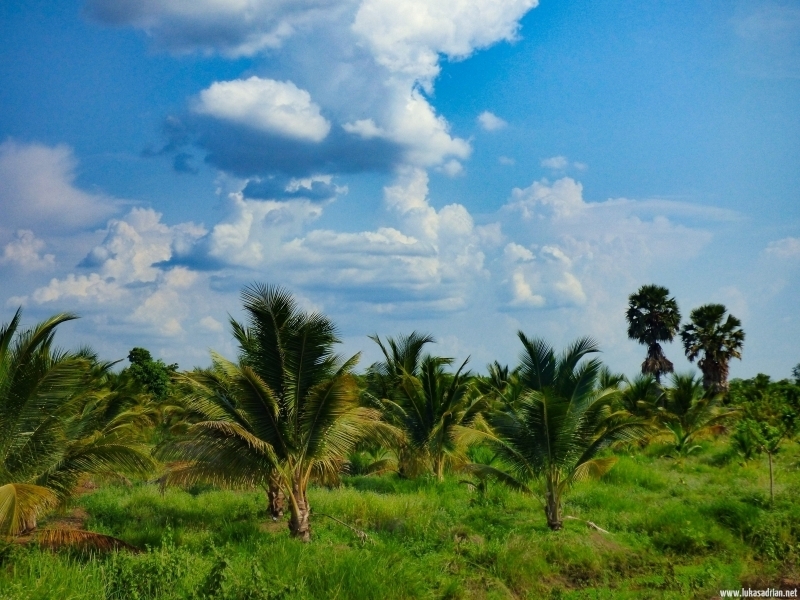 Cane Sugar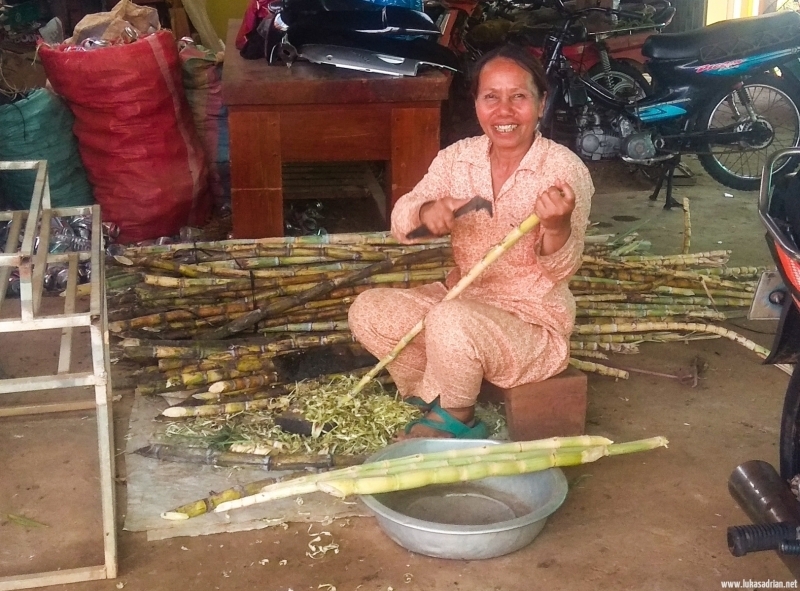 Water pumps, perfect!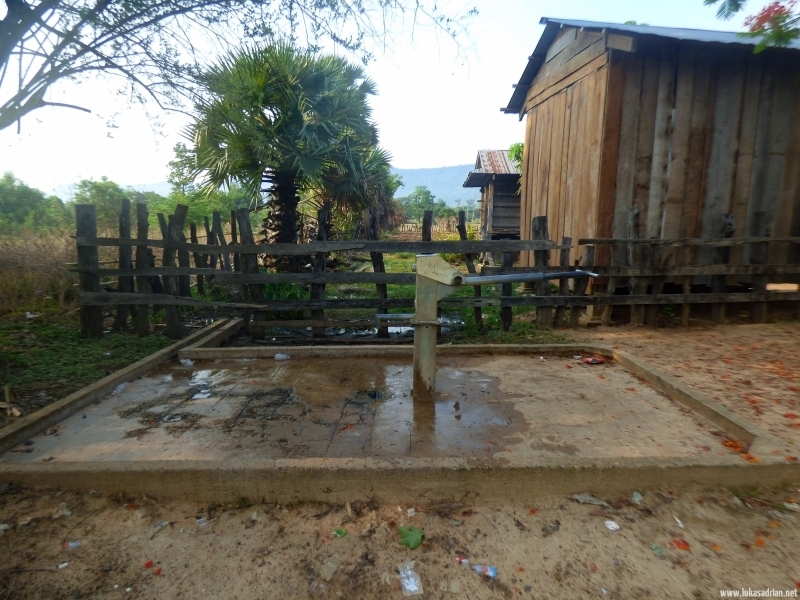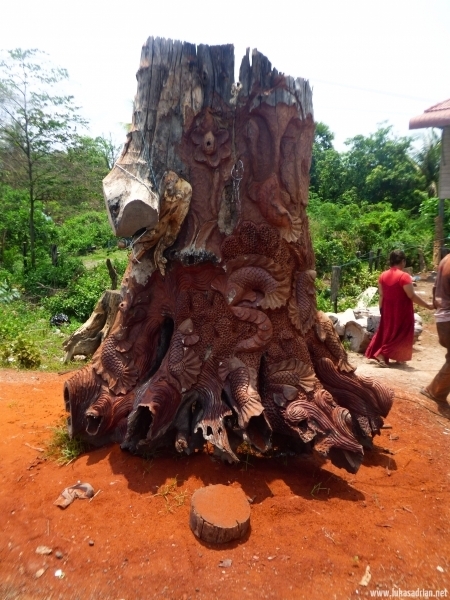 I wanted to shorten my beard. The man proudly showed me his attachment for the shaver. But he didn't use it. 😀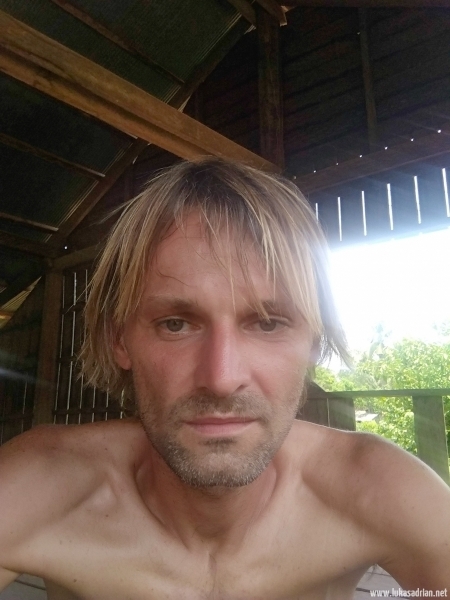 I professionally repaired my sandals. Since Turkey I wear them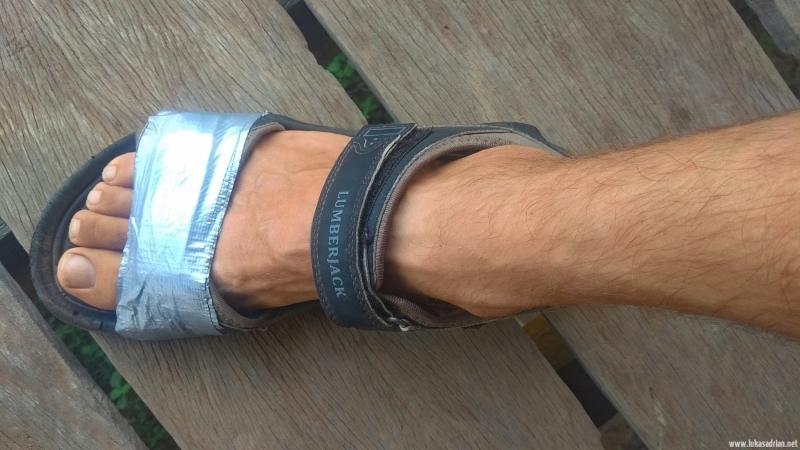 Life here often happens under the house. People cook, eat, play and talk at the fire.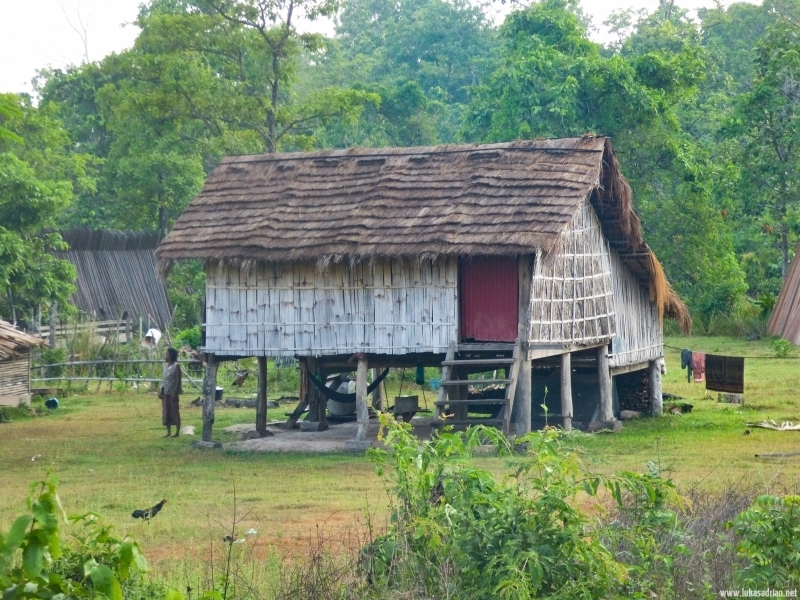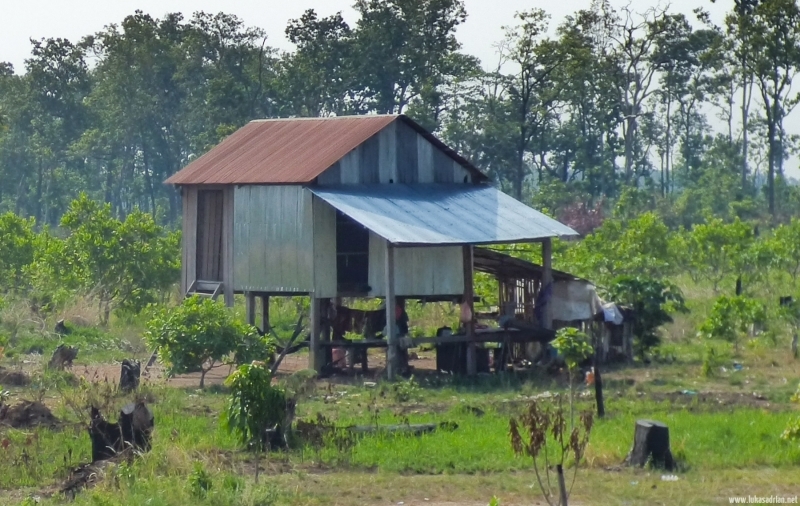 Some houses don't have a wall. Some of the boards are even a little bit larger at the houses. Probably so that the wind can get through.
Bicycle experts check my bike. I think they found it good.

Water buffalos often meet here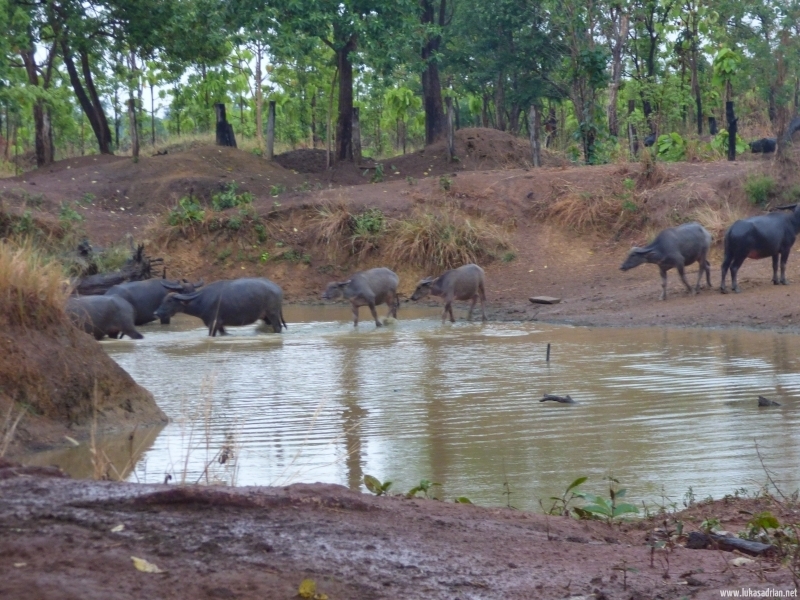 Every few seconds I had to wave and call Hello. The girl was watching me at the water pump. The children are often very curious. Like everyone else 😀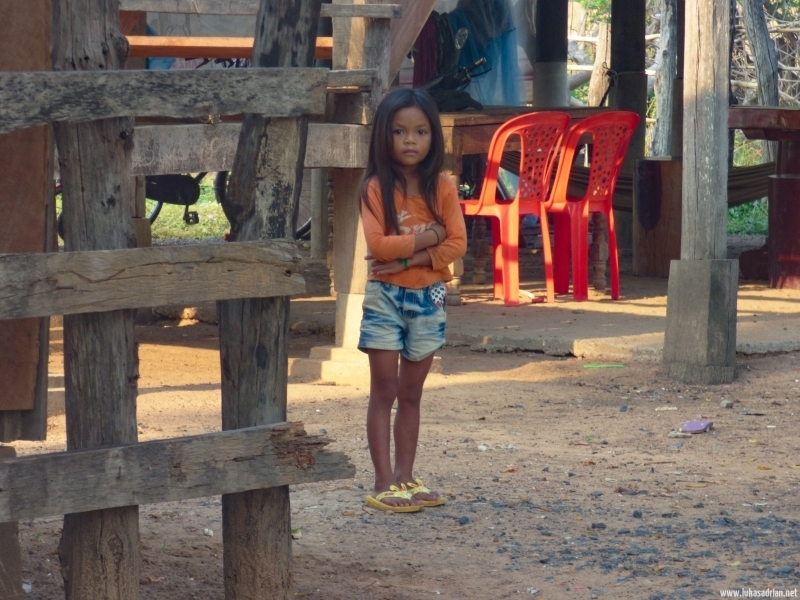 I slept on fields, in field huts, temples and with something urban.
I was doing really well and got my old grin back in my face.
Here is another picture that repeats itself very often. And this on my whole journey. These photos are taken very close together. Every meter is rubbish. Almost all plastic. But the industry continues to produce, it's all about money.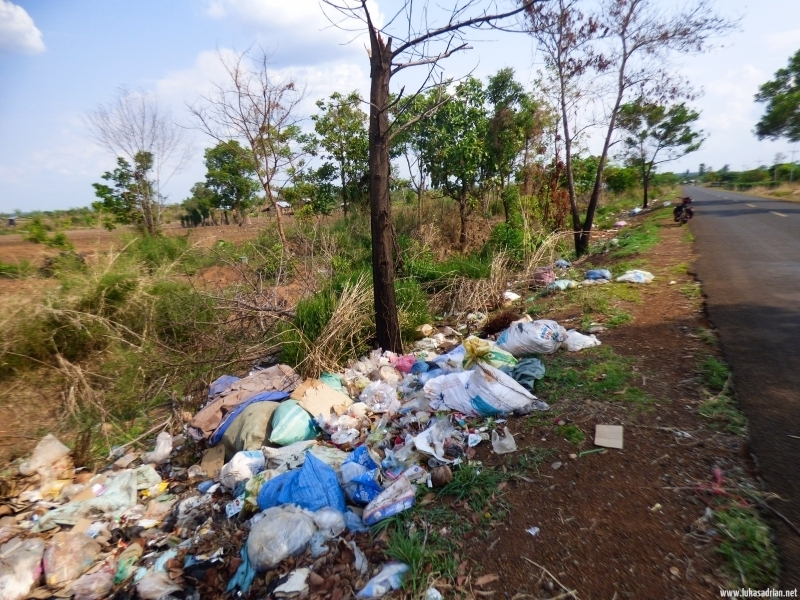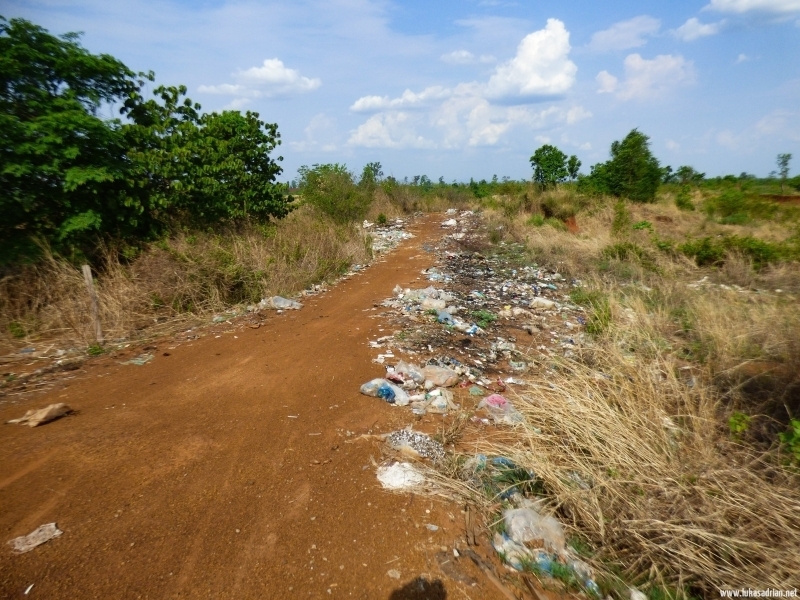 On the last day in Cambodia I slept in the hammock at a not so good place. Unfortunately I needed internet that evening and couldn't go on.
At some point three men showed up nearby and waved their flashlights. I sent Natali my coordinates in case something should happen. But it was a false panic on my part. Unfortunately I left my trousers on the floor that evening. But more about that in the Laos section.
In the morning we went to Laos, I was in a very good mood. I gave my last rials as a big tip and then left Cambodia.
I don't like to draw a conclusion after only one month. Nevertheless, people here often have a smile on their faces, tourists often pay a lot and you sink into plastic. The children give me the greatest joy here. They always scream Hello and for me it is always very important to find out where the Hello came from. Then I find a small waving hand and a radiance in the child's face. It brings them joy when I answer.
All photos from Cambodia can be found here: https://lukasadrian.net/index.php/nggallery/alles/15-Cambodia?page_id=2436&lang=en